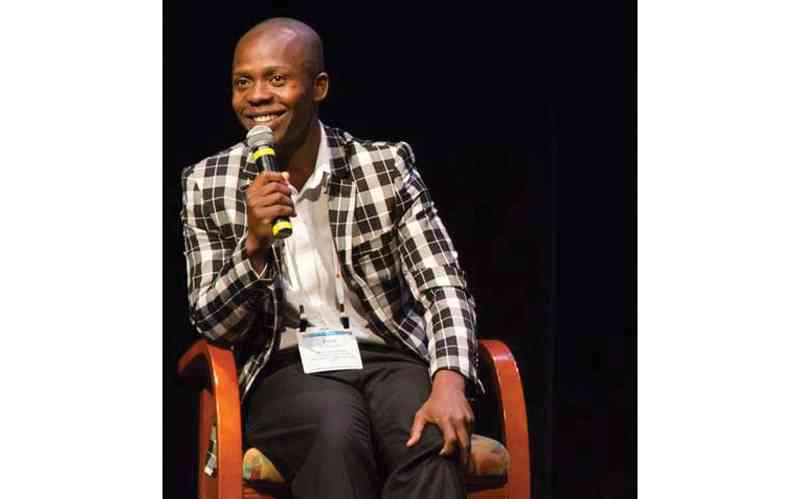 THEATRE plays an important role in people's lives, not only by providing entertainment, but also through creating a platform for engagement, debate and critiquing critical issues affecting society.
Because it is considered a living thing, theatre cannot be dissociated from people's everyday life and it should, therefore, be taken seriously since it enables people to express themselves.
For some years, the local theatre sector has been facing serious challenges that have resulted in reduced activity, particularly in mainstream theatre.
The situation was worsened by the COVID-19 pandemic that came with restrictions on physical gatherings, further paralysing the sector.
Unlike in Zimbabwe where digital technologies are limited, the COVID-19-induced strain was not felt much in other parts of the world where digital platforms ensured that theatre continued to thrive.
Post-COVID, many local theatre organisations are still struggling to recover owing to a season of financial challenges.
Nonetheless, the Zimbabwe Theatre Academy — established by multi-award-winning theatre professional Lloyd Nyikadzino to professionalise theatre in the country — has noticed the digital gap that could be explored to make sure that theatre in Zimbabwe does not only thrive locally, but globally and help bring financial benefits to artistes.
In response to this digital gap, the Zimbabwe Theatre Academy, accredited by the Higher and Tertiary Education ministry, is implementing an eight-month project, Enhanced Capacity for Young Theatre Makers with support from the Sound Connects Fund to capacitate young theatre makers with skills to create content for the camera.
The Sound Connects Fund was made possible through funding from the European Union and the Organisation of African, Caribbean and Pacific States.
In an effort to empower the creative industry players, the Enhanced Capacity for Young Theatre Makers project as a vehicle for cultural promotion and commercial venture will offer 30 emerging theatre makers training on digital and performing skills to improve packaging and distribution of digital theatre plays.
According to Nyikadzino, the project aims to promote, nurture and uplift young theatre makers as well as establish a new online theatre television platform for the distribution of mainly short Zimbabwean plays including African plays.
"The sustained need for entrepreneurial and creative skills training continues to be Zimbabwe Theatre Academy's overarching commitment. The Enhanced Capacity for Young Theatre Makers project will assist in the adjustment of some theatre products and services to digital platforms," he noted, adding that this was essential for theatre's sustained significance and contribution to the global creative economy.
"It was noticed that most of the theatre actors and actresses need acting-for-screen skills which will help them to be flexible to adapt from stage to screen. This process will also help to formulate a module on theatre for screen to be used at Zimbabwe Theatre Academy and distributed to various stakeholders."
Nyikadzino further indicated that through core skills digital training incubation, 30 theatre artists will be exposed to technical skills, knowledge and demands of digitally recording plays.
"The project's virtual platform for high-quality theatre products will further advance the efforts of monetisation of the sector while responding to the demands of online content consumption," he said.
"The creation and digital training will be facilitated by a creative team consisting of experts who have demonstrated competence and contributed to the growth and development of the theatre and film sector in Zimbabwe. These are the experts that are going to be mentors during the creation and performing process of this project."
Influenced by the academy's years of theatre education and producing award-winning plays and actors, the academy will also create the first-ever integrated Zimbabwe Online Theatre Television (ZOTT).
ZOTT will offer theatre practitioners a platform to reach the global market.
He, however, emphasised that ZOTT's creation does not mean that the academy is migrating from conventional theatre plays to online platforms, although short plays would be performed in front of a live audience for online promotion.
"The academy also seeks to serve a lot of Zimbabweans living outside the country, who are hungry for local content which addresses various socio-economic and political issues in Zimbabwe and the region," he added.
Follow Winstone on Twitter @widzonato
Related Topics