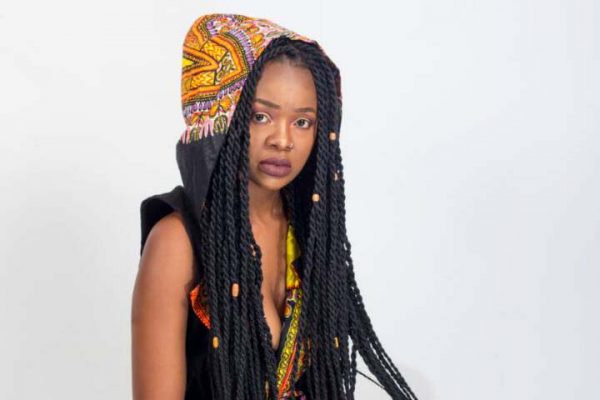 BY SINDISO DUBE NINJA Lipsy, born Tendazvaitwa Chitimbe, has revealed that she has been rejected by people over her health condition.
Lipsy opened up on her condition with epilepsy in 2017 and has affected her career bumps.
Epilepsy is a chronic disorder that causes unprovoked, recurrent seizures. A seizure is a sudden rush of electrical activity in the brain.
Speaking in a radio interview, Lipsy said she has been rejected by friends over her condition.
"The stigma around my condition is hard and I know people who don't want to associate themselves with people like me. I have a female friend who rejected me when I had revealed that I am epileptic. I have relationships that have crumbled over my condition, even my daughter's father said something about my condition on the day he dumped me and it hurt me.
"Epilepsy is not something that I own yet people label me that I am epileptic, it's not like I looked for this condition. Fortunately I have gone for months since March without going through a seizure. My condition is like any other, people must be taken care of and most importantly treatment must be started earlier when detected," she said.
Lipsy went on to reveal that dancehall chanter, Dadza D is the father of her two year old daughter whom she claims dumped her and said bad and hurting things over her epileptic condition.
In a follow up interview with Standard Style, the artist said she has been receiving help and care from her family.
"I have battled this condition since primary school. I used to collapse at school and be taken back home, growing up everyone would associate my condition with evil spirits. In Shona they call it 'pfari'," she said.
"My family has been very supportive, they always monitor my diet and remind me to take my medication, I stay with my sister, and she is very supportive."
"I am not supposed to be in direct contact with lights and flash photography. I have gig promoters, who don't understand my condition when I ask them to turn off the lights for me, some have side-lined me whilst some have understood how I operate.
"I urge everyone suffering from the same condition to open up to the people close to them. It helps for people to know so that they can take care of you in case you suffer a seizure."
Related Topics