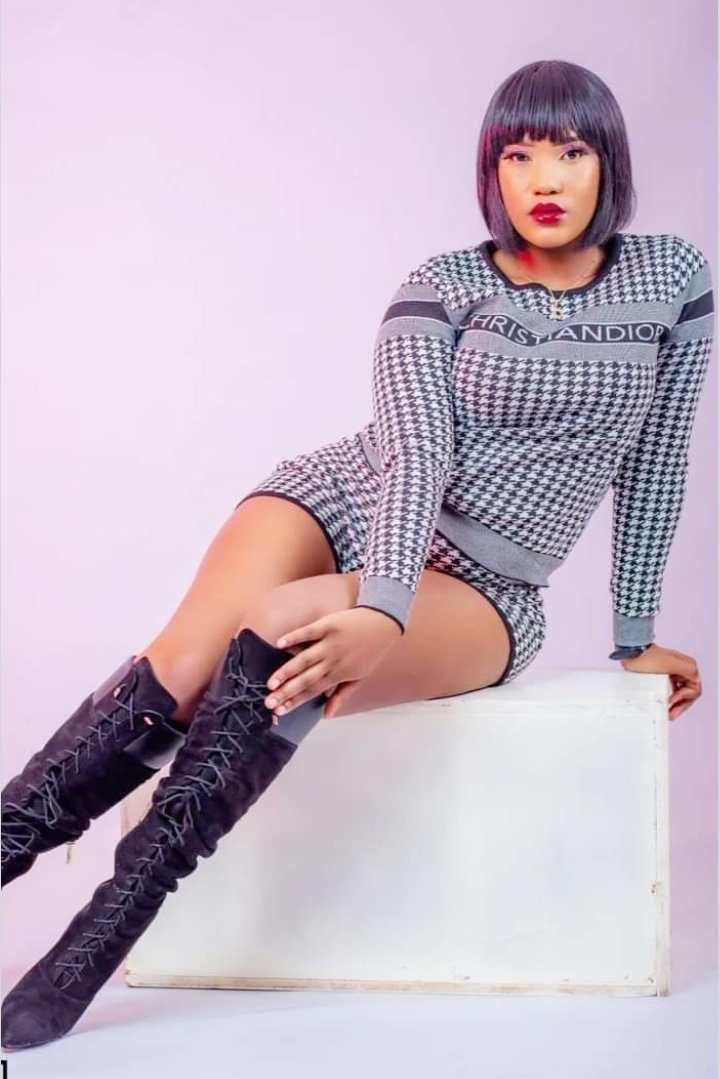 BY STYLE REPORTER Socialite Kimberly Mufaro Mtatabikwa aspired to be a fashion model as little girl because of her fascination with the glamorous lives of models.
Kim, as Mtatabikwa is popularly known in showbiz circles, does not know how she ended up ditching her dream career for other fields.
Although she never dreamt of being a musician, Kim saw herself appearing in a number of videos for local musicians.
She became popular when she featured in music videos such as Baba Harare's Mitoro, Automatically and Waitamba Nevana, Freeman and 8L's Cooking, Freeman and Lamont's Vuka Vuka, Freeman and Black Warrior's Musiye as well as Cozzy Kozile's Zvirimudzimba.
Besides being a video vixen, the former Ngezi High School student is a businesswoman with interests in clothing, skin and hair care products.
Lately, she has rekindled her childhood dream — fashion modelling, something that she desired to do.
"I am not a model, but it's something that I wanted to do when I was a little girl," she said.
"I am fortunate that I am now doing it indirectly on social media platforms where I advertise clothes for Lavish Shop while marketing my own products as well."
Kim said she could have joined the modelling band wagon several years ago, but she believed that models were living despondently despite working in an industry glutted with alluring competition.
The 23-year-old socialite attended Ngezi High School before moving to St Francis in Chegutu where she did her A' Level.
Kim said she was invited by artistes to feature in their videos after they saw her posts on social media.
"Some saw my posts on Facebook, but as for Freeman I am one of her biggest fans so when he approached me, I couldn't resist," Mufaro said.
Related Topics