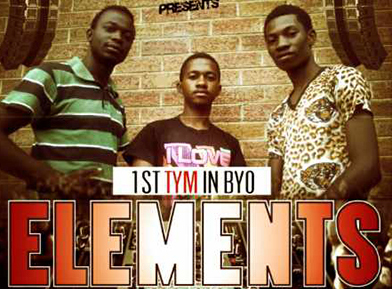 CLUB 40-FORTY will today host a three-member band Elements of Africa, a year-old group that hopes to grow a fan base for DJ- cum-drummer artistes.
BY SHARON SIBINDI
The band comprises Leeroy Tshuma, Sabelo Ncube and Bonginkosi Mhlabi and has the potential to ride the waves in music as it has already made a mark in Bulawayo's leisure spots.
Tshuma, the founder of the group, told Southern Eye Lifestyle the event would be aimed at promoting, testing and creating a fan base for the band, likely to change the manner in which decks are spun.
"We are pleased to have this show at Club 40-Forty since we are trying to market the group, create and build a fan base. We will have live performances that will include a set of percussion instruments more like Black Motion (a popular group from South Africa).
We are trying to bring back our Zimbabwean taste of music as it seems to have faded," the ambitious young artiste said in an interview.
Sibanengi Ndebele, popularly known as DJ Mzoe and who doubles up as entertainment manager of Club 40-Forty, confirmed the show yesterday.
He said the club has been promoting local artistes and will be giving Elements of Africa a deserved chance. The group will get an opportunity to mix and mingle with other artistes, learn new skills and share ideas.
They have been promoting local artistes. The contest would change the way DJs do their work by learning new skills and sharing ideas.
"This time we are bringing Elements of Africa. I am sure that this will be a very special gift to the people in Bulawayo. We will have our 'boys' perform and this is a special day at 40-Forty," he said.
Local disc jockeys, Mzoe Theo, Kai One and Binnola will showcase their talent too.