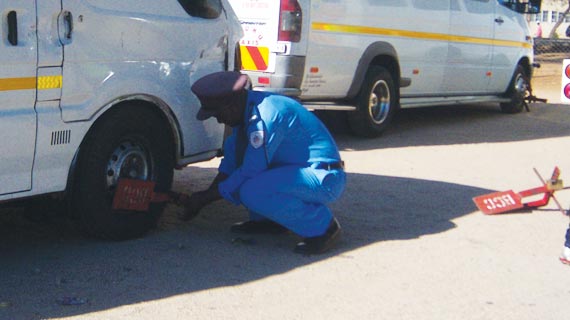 INFORMAL traders in Bulawayo yesterday called for an end to harassment, beatings and confiscation of their goods by the police.
NQOBANI NDLOVU STAFF REPORTER
Vendors rioted at Renkini bus terminus on Friday after their goods were confiscated by municipal police.
Some vendors were also injured after falling off a municipal police vehicle they had been bundled into.
Anti-riot police had to be called in to quell the mayhem. The Bulawayo Progressive Residents' Association (Bpra) condemned the harassment of informal traders as unconstitutional.
Bpra secretary for education, Thembelani Dube, told a meeting jointly organised by Bpra and the Zimbabwe Chamber of Informal Economy Association at the Presbyterian Church in Bulawayo to discuss the ill treatment of informal traders that the action by police infringed on the vendors' constitutional rights.
"The harassment is against the constitutional rights of informal traders. It is also against ZimAsset, which encourages and talks of self-empowerment and employment," he said.
"Everyone knows that there is no industry to talk about yet we continue to see police and municipal police busy harassing and arresting vendors, and confiscating their wares."
A police representative, who attended the meeting, refused to take questions or respond to the concerns of vendors saying he had only been sent to take down notes.
The vendors called on the Bulawayo City Council to construct more vending bays to accommodate the increasing number of informal traders in the wake of company closures.
They said council should construct more toilets close to vending sites.