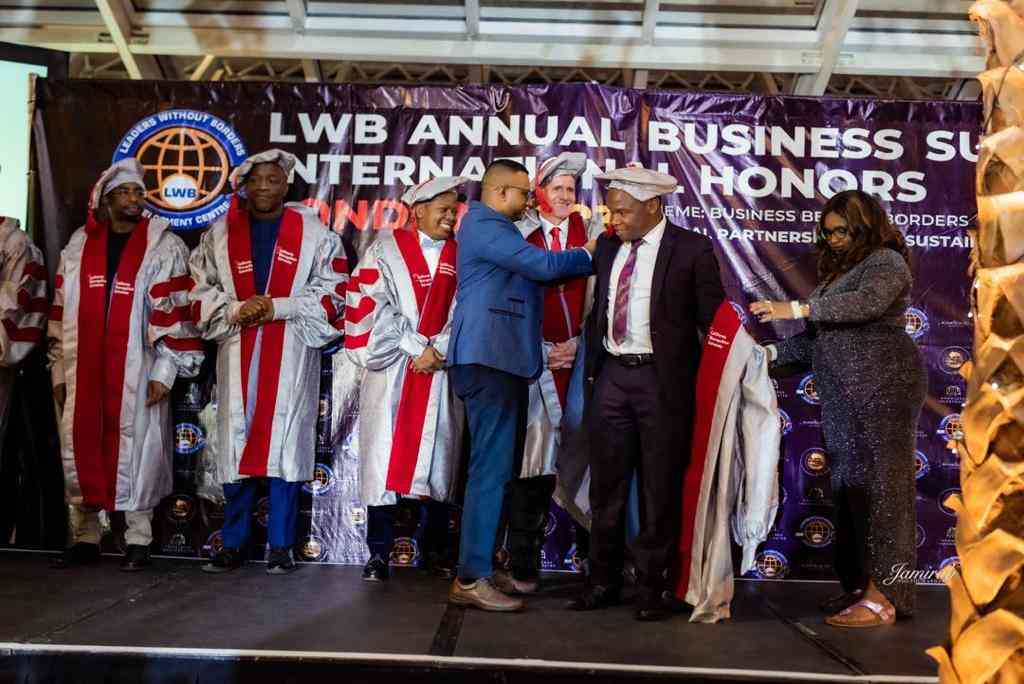 GWERU businessman Tinashe Manzungu was among seven businesspeople from across the globe who were recently honoured at the 2023 Leaders Without Borders annual business summit and international honours in the United Kingdom.
Manzungu, who is the co-founder and CEO of Zimbuild Contracting, also made a presentation at the event that ran under the theme "Business beyond borders - Global partnerships and sustainable investments".
He was honoured with a PHD in Business Administration (with special recognition to leadership and management) by California Metropolitan University for his sterling efforts both for the country and the African continent.
"This was a good week for me and the country at large," he said.
"I was honoured at the Leaders Without Borders annual business summit and international honours in the United Kingdom.
"I was also the guest speaker through the Africa Business Council in which I am a director."
His presentation at the global summit delved on the importance of innovations and productivity as key drivers of sustainable economic and social development.
"This was an opportunity to market the country and Africa at large," he said.
"It was about weighing out the sustainability of the investments that come to Africa and our country."
Manzungu, who is the immediate past Zimbabwe National Chamber of Commerce (ZNCC) president, said there was need to encourage partnerships in small to medium to large enterprises.
"I also invited the first world countries to work with us in developing our infrastructure as well value edition in our minerals as an emerging economy that has got its own targets of 2030," he said.
Manzungu is also the group chairman of TM Group, which has interests mainly in construction, financial services and insurance.
He is part of the Common Market for Eastern and Southern Africa Business Council and Africa Business Council, among other regional and continental business bodies.
The Leaders Without Borders Development Centre is an international recognised based organisation focused on improving leadership skills, entrepreneur skills while creating an environment for trade and investment opportunity.
Its mission is to create a level playground for businesses across the globe to connect trade and expand.
It is also a networking centre for businesses to connect globally while encouraging global partnership and cross border alliances.
Related Topics