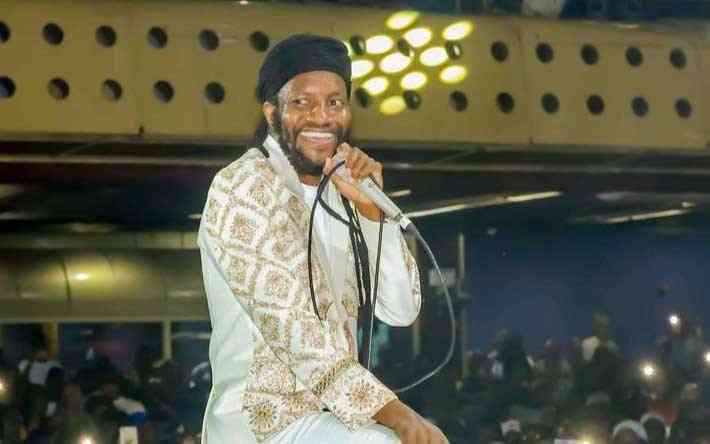 THE Zimbabwe Republic Police has defended its actions leading to the premature end of Winky D's show at Damview in Chitungwiza, last week.
Police stormed the stage in the middle of Winky D's performance and forced the dancehall chanter to go off stage leading to the show ending.
Violence then followed as disgruntled fans started throwing beer bottles on stage in protest of what had transpired.
Speaking to the Standard Style yesterday police sposkeman Assistant Commissioner Paul Nyathi said police at the Winky D show were deployed to monitor drug peddling and use at the venue.
"We are carrying out a campaign against the use and peddling of drugs. Drugs are always an issue at musical shows so the police had been deployed to that venue to monitor drugs use at the venue. Unfortunately there was commotion when the police arrived," he said.
"Drugs are an issue at musical shows and there have been reports that some musicians actually take drugs on stage whilst performing."
This was Winky D's first public appearance following the launch of his social commentary album Eureka Eureka.
A Zanu PF affiliated lobby group EEG once demanded that Winky D's music and performances be banned claiming that his lyrics and content cause alarm and despondency in the country.
Many human rights defenders and civic organizations said the disruption of the show was part of the government's ways to stifle the artistes' freedom of speech, expression and assembly.
"We have been attacked before on Twitter for not taking charge of the drug issue at musical shows. Recently there was a show in Borrowdale where people were reported to have been taking drugs and we were attacked for not doing anything about it," Nyathi said.
"Contrary to what people are saying, we were doing our job at the Winky D show. When we don't deploy police at shows people complain and when we now deploy them people still complain, it's best now that as the police we do our job without any interference."
Police and the government last month declared war on drug lords and users as they launched a national anti-drugs and illicit substances: See something, say something.
Related Topics