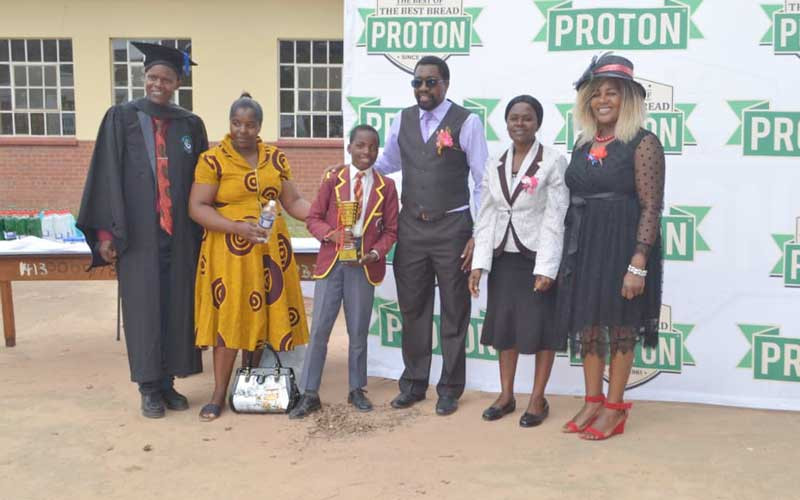 By Style Reporter
LOCAL businessman and philanthropist Dunmore Mutyambizi has urged alumni to come up with developmental projects that sustain their former schools.
Speaking at a prize-giving ceremony at Dombotombo Primary School in Marondera recently, Mutyambizi, who donated an assortment of goods at the learning centre said there was need for former students and corporates to assist schools.
"We encourage other corporates, former students and well-wishers to participate in capacitating our schools," he said.
"Success has many parents, this is why I am here to personally participate in recognising achievers and we are here as a corporate, Primus Energy, to capacitate the school in developing even more learners by supporting infrastructure development.
"Education is key to manpower development which is inseparable to economic growth.
"These outstanding scholars today will be without doubt, exemplary world leaders tomorrow.
"It's important to recognize their achievements and those of the educators."
Mutyambizi donated 300 day-old road runner chicks, paid school fees for 14 students for next year, bought roofing sheets and sport regalia for all sporting disciplines.
He also facilitated for the installation of a solar system at the school.
Despite having no enrolment policy at all, the school has been hailed for its passrate that hovers around 85%.
Built in 1963, Dombotombo Primary School is located in the heart of Marondera's high-density suburbs and has a wide catchment area that stretches to Yellow City , Ruware, Rusike and Cherima suburbs.
The school is home to former UZ lecturer, politician and ambassador Charity Manyeruke.
There is a floating trophy in Manyeruke's name that was given to the Most Outstanding Student of the Year.
Related Topics