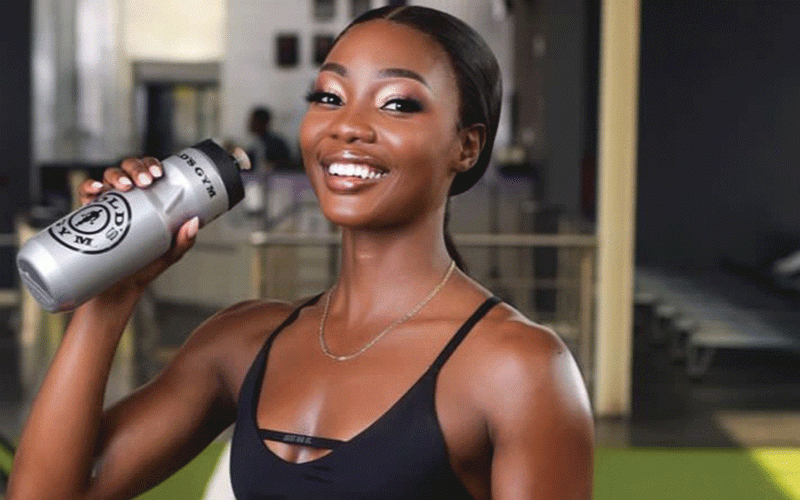 FITNESS training is a trending pattern across the globe and dominated by men, but lately there is a relative number of females that have joined the band wagon.
Michelina Chindiya, a local based fitness trainer has managed to build a formidable brand as a fitness trainer and lifestyle influencer across social media platforms.
As a fitness trainer, Chindiya has managed to work with big corporate brands and bagged ambassadorial roles.
Through her social media posts, Chindiya has managed to attract international and local clients whom she trains.
She has built a brand that passionately uplifts young women and girls through fitness, with the hope of inspiring them to take control of their health, finances and overall wellness through the content that she creates.
Through her brand, she has worked with Commercial and Industrial Medical Aid Services (CIMAS) in an awareness campaign dubbed CIMAS I Go. She has also worked with Stanbic Bank in a series of shows on finance and fitness.
"Growing up, I was an active child and was once captain of my school swimming team and captain of the national gymnastics team," Chindiya told Standard Style.
"However, when I went to college abroad, I drastically gained weight.
"Little things like climbing up the stairs would leave me gasping for breath and upon returning to Zimbabwe some of my relatives commented on how big I had become, hence I decided to start working out."
For someone who was self-motivated, Chindiya said through consistency and passion, her weight loss goal was quick to achieve.
"I wanted to become a better version of myself and feel good about my body, hence when I started noticing the passion that I had for working out, I decided to study and turn my passion into a profession," she said.
Chindiya draws her inspiration from American tennis player, Serena Williams.
"She carries herself like a boss, both on and off the court," she said.
"I also really love the fact that she's not afraid to speak up and stand for what she believes in.
"She talks openly about her body image and self-acceptance which has really helped me to better embrace myself."
"I am also inspired by my mother for the things she has been able to achieve. I could write a book about the lengths she has gone to get me where I am, maybe I will, but right now I am busy living up to the standards she set for me."
Away from fitness training and lifestyle influencing life, Chindiya has five years' experience in the financial services sector.
She is one of the youngest female private wealth managers at one of the fastest growing financial advisory firms on the African continent.
"I strongly believe in the power of women and girls to change their own lives, "she said.
When asked about the Zimbabwean environment with regards to female fitness trainers, she said: "Zimbabwean environment is a very accommodative space for female fitness trainers"
"Due to the fact that there are few female trainers in the country, the demand for female personal trainers is relatively high and from my own experience, I would say the fitness environment has been supportive well enough."
As a lifestyle influencer, Chindiya has been one of the most sought after content creators in the country.
She is an ambassador for a hair brand called Hair by Cyn and she has also worked with other brands such as VAYA and Mukuru.
Recently, she was part of a curated PAN African lifestyle event, The PiChani, hosted in Bulawayo which integrates young entrepreneurs and achievers.
Related Topics