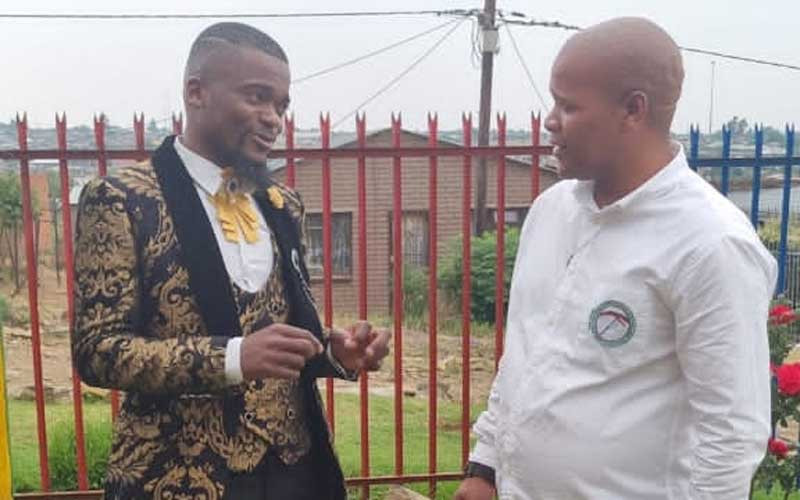 OUTSPOKEN preacher Prophet Bright Chikomo has urged local musician Braveman Chizvino, aka Baba Harare, and controversial clergyman Passion Java to bury their hatchet and focus on things that unite rather than divide people.
Baba Harare and Java have been on each other's throat, engaging in cyber wars for close to a month and Prophet Chikomo, the founder and leader of Bright Light Prophetic Deliverance Ministries, sees no reason the two should fight.
"I call Prophet Passion Java and Baba Harare to order since both need each other," Prophet Chikomo said.
"They should not forget that as public figures they have brands to protect and some of their followers could be overzealous and I see disaster looming between them."
Many thought the tiff between the two would end last week after Baba Harare made a surprise appearance at a Zanu PF rally in Manicaland province where he walked to the podium to greet President Emmerson Mnangagwa.
Instead, Java sarcastically hailed Baba Harare for attending the rally and said on his Facebook page: "Pamberi na President ED chagona chi Baba Harare."
This, however, did not go well with the Rita singer who responded: "Whilst I might understand my fans disappointment at me shaking the president's hand, what I will not allow is a clown like you to use me as a campaign strategy."
"Tambai yamuri kutamba, but me shaking mukuru wenyika's hand doesn't mean anything. Ndakabva kuvanhu if I am asked to greet ED wanga uchida kuti ndirambe? Siyana neni hatitambe tese. Musatukana nesasacum iri #RegisterToVoteZW."
Prophet Chikomo said it was in the interest of the nation to see the two bury their hatchet and find common ground to unite people.
"The more these two fight, the more they create fissures among their followers," he said.
"It's not good for our country; we want these two to lead by example in uniting the nation."
Meanwhile, Prophet Chikomo has invited top South African preacher Apostle Sam Lebusa to come to Zimbabwe.
"I am inviting him to Zimbabwe since we are building bridges with regards to xenophobic issues in South Africa," Prophet Chikomo said.
"When we were preaching together in Bloemfontein in South Africa, we spoke largely against Operation Dudula.
"I reiterated my point of leading the Exodus back home, it will take place definitely."
Prophet Chikomo said Apostle Lebusa is the founder of the House of Grace Church as well as a prominent and respected preacher based in South Africa's Free State province.
Related Topics