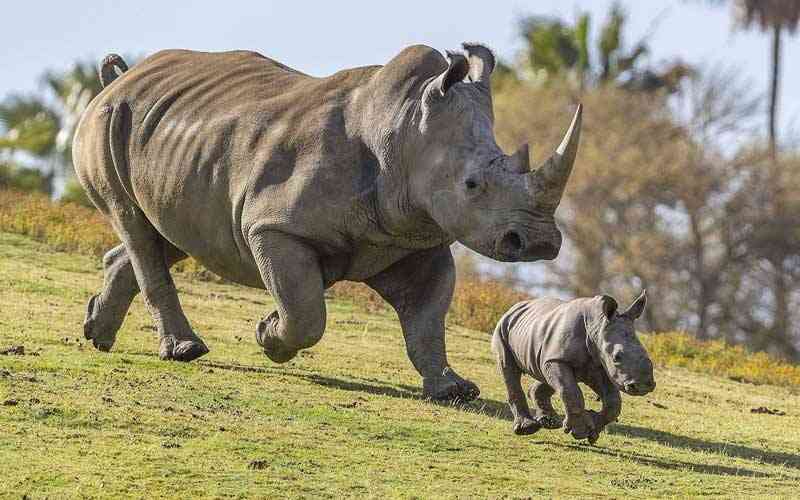 By Style Reporter
Zimbabwe's commitment to uphold founding principles of the Convention on International Trade in Endangered Species (CITES Cop 19) is under spotlight ahead of the World body's 19th conference in Panama between 14 and 25 November this year.
This is due to wanton destruction of prime wildlife habitat in the Sebakwe basin near Kwekwe where prominent citizens with state assistance have invaded the Midlands Black Rhino Conservancy and the nearby Sebhakwe Recreational Park.
According to a communique on the CITES Cop 19 website, this year's priority will be to review progress in the conservation of endangered species by member states.
Previously known as Greater Munyati Conservancy, the Midlands Black Rhino Conservancy (MBRC) which was established 35 years ago, hosts eight black rhinos, with an unknown number of animals also coming in to browse from adjoining game parks in the vicinity.
Elephant, kudu, eland, impala, bushbuck, waterbuck, buffalo, hippopotamus, wild dog, leopard, cheetah, brown and spotted hyena are found in the MBRC as a whole.
However, as previously reported by The Standard, top government chefs invaded part of the conservancy and up to now no redress has been done to correct the grave anormally that is threatening to put to waste millions of dollars poured into the conservancy as investment by local farmers and donors.
Twin Springs Farm, which forms part of the MBRC, is now occupied by President Mnangagwa's brother Patrick and businessman Douglas Kwande whose wheat farming activities are threatening existence of wildlife species including sable, wildebeest, zebra and giraffe. The black rhinos are also now in danger.
In previous interviews, the two defended their invasion and said it is for the good of the nation as they will be able to boost wheat production and avert hunger for citizens.
On the other hand, more eminent people have invaded Chinyika range which forms part of the MBRC and they include Finance minister Mthuli Ncube, Zimbabwe's ambassador to South Africa, David Douglas Hamadziripi, permanent representative to the United Nations, Chitsaka Chipaziwa among others.
Again in previous interviews with The Standard, they all defended their occupation of the conservancy saying they will co-exist with the animals.
However, international sources at the CITES COP 19 this week said if the Zimbabwean government does not show how it will seek to clear the mess of occupations in the Midlands conservancies, the country risks being sanctioned.
"Zimbabwe is already seeking to clear its stockpile of ivory and rhino horns but with the continued disregard of conventions that protect endangered species, such wishes will not succeed. This is time that Zimbabwe needs to show that it is prepared to truly uphold principles of sustainable utilization of wildlife," said the source.
At the inaugural African Union-United Nations Wildlife Economy Summit held in Victoria Falls in June 2019, President Mnangagwa pledged to guide sustainable management of natural resources and wildlife.
Sources at the CITES COP 19 said the pledge will come under spotlight if no recourse is done to protect endangered species in Highly Protected (HP) zones in the country.
At this year's World Wildlife Conference it was advised that there be stricter trade regulations for nearly six hundred species of animals and plants believed to be under increased threat of extinction from international trade.
Related Topics