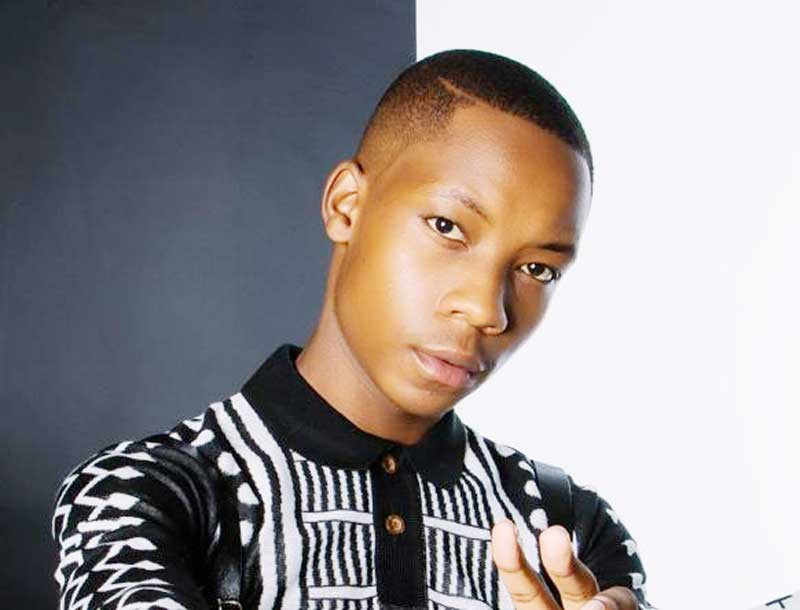 In what is becoming one of the most skirmish nudge towards fulfilling the exhilarating reality and nerve racking experience of the fierce climb on the summit of the pretty competitive and liveliest rap race of this genesis — Kiddo CSA (pictured) is really taking pride in the splendid job he did on his a la mode EP (extended play) titled So Far, So Great. Once labelled a "lyrical genius" with unforced delivery, this young eloquent hip-hop knocker has bars and wisdom beyond his age. Garth Brown the creative lead for Warner Music Africa formerly Warner Music South Africa (WMSA) at one time said — there is something so unique and easy about Kiddo CSA's sound as well as natural endowment. Even after meeting the rapper, what Brown picked-up in respect of his character and vigour is that — it is aligned with him becoming a maven.
Hatched with love, trust and respect for music — prior to delivering So Far, So Great — in the 2022 period of time, Kiddo CSA dropped a mixtape called 'Just Kiddin', and the remix to his chart topping ditty Haibo that featured South African musical artist and songwriter Reason, as well as international Zimbabwe-born British recording artist S1mba. While pressure is the name of the game — Kiddo CSA, born Sipho Ncube, has become an artist to watch within the hip-hop fraternity this 12-month and with the official release of his up-to-the-minute EP — the rapper hopes to show the advancement he has made thus far on his jaunt to high status. His rocket having taken off, his flow and keenness over beats are bound to bear upon interest from musicians, fans, and those who have not quite jumped on his wave just yet.
So Far, So Great is a five-track music offering, which sees Kiddo CSA diagnosing life and auditory communication in a more nuanced means. Sounds on this EP include By My Side, Letter To My Self, Blessed, Go and Higher. Being the lead single Blessed, featuring Nigerian rapper Blaqbonez was produced by King Jillz. The beat distinctly embraces freedom and self-expression. In a world gripped by hustle culture, Blessed strikes a balance between aspiration and solace. This ballad is about positivism and hope, which are essential impinging points for Kiddo CSA in his hits. This rapper from South Africa acknowledges that he was in his state of flow when recording the latter tune.
"In the studio, there weren't a lot of people, as usual, I'm usually with the gang when creating songs, so I had to tap into a different frequency to deliver my thoughts into this amazing production done by Jillz. I sat and felt the energy around me and realised how blessed I am to be in the position I am. How I shouldn't let overthinking play its part — but understand that I'm destined for greatness," Kiddo CSA said.
King Jillz applies pressure with a Western African tropical bounce to the record over which both Kiddo CSA and Blaqbonez fly high. The Nigerian rapper's contribution not only connects Kiddo's hook to verse but bridges the gap between South African rap with the colourful West African music scene — an avenue that is topmost in Kiddo CSA's cognitive state.
A self-proclaimed internet sensation, Kiddo CSA, who started off free styling for friends and later on social media during the Covid-19 pandemic — shows listeners his journey as a musician looking to contribute to the hip-hop landscape, while being forward-looking and driving change. Blessed sets the tone for his wavy work of art — So Far, So Great — which delves deep into Kiddo's personal experiences and how they have impacted him. In the music offering he reckons romantic relationships while still meditating on his identity as a young black African. Polishing up and profiting such a class to his reputation and magnitude — although his lyricism has frequently appealed to hip-hop heads — the world he chooses to design with his music overall, connects all music lovers.
So intact with the vital form of once marginalised artistic expression — affirmations and self-contemplation are crucial themes in his work, which he uses to capture moments in time, both lived and aspirational. He understands echt and notional storytelling and feels his music before spitting even a single word over any banger. Solving the riddle of being clouded by uncertainty — gold standard producers London Rhodes, King Jillz, and Trigga Nasty are all contributors to the project and offer their ability as well as bathetic savvy of euphony, to sonic match Kiddo CSA's direction. Carrying out the grand plan, Zeph also lends his endowment through mixing and mastering the masterpiece.
Rolling over as one of Africa's most exciting hip hop heads, fans will have the chance to infer Kiddo CSA more intimately and see themselves in him as a young person who is going after everything he has ever yearned-for. Leading up to the release of the EP, Kiddo CSA started connecting instantly with fans through The Wave Tour with Legends Barbershop. Fans can look forward to seeing him perform at Rocking the Daisies in Cape Town, next month.
As he discovers the rhythm of this moment and time — Kiddo becomes the voice of young people who are forging their idiosyncratic paths while being open-eyed of the space they hold in their communities and their bird's-eye human links. Having stepped into the industry right after matriculating, his path feels quaint but is not without its merits. Being young, black and fortunate becomes even more of actuality for the rapper each time he sings this phrase on the hook, a cathartic undoing of fright and uncertainty within him.
Kiddo CSA enjoys experimenting with musicians and soundscapes that take rap into the general musical sphere aligning rap as music that can — in many ways — tie in with masses across cultures. As such, enjoying the roller coaster ride that is shaking off the rap circles and cutting across all genres, an acoustic version of Blessed featuring a string quartet is worth listening to. Channelling that rasp and grip in an industry where you either highlight your greatness or expose your weaknesses — Kiddo CSA is fronting aweigh, keeping the momentum in his groove going — by playing off the power and taking off the roof.
Grant Moyo is a prolific writer, innovative media personality, entrepreneur and a creative artist who is passionate about using his creative mind for the betterment of society. Follow him on Twitter: @TotemGrant
Related Topics