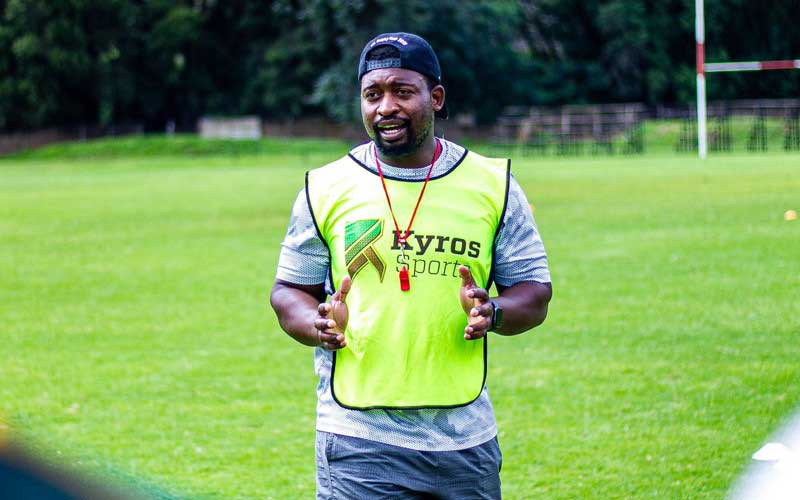 LOSS of key players through injuries and food poisoning at a crucial stage of the Rugby Africa Men's Sevens Olympic Qualifiers played at Harare Sports Club at the weekend killed the Cheetahs' Paris 2024 dream.
Zimbabwe lost their semi-final clash to Kenya before they were also defeated by Uganda in the third and fourth place playoff on Sunday.
They had progressed well to the semi-finals stage against champions Kenya with massive wins over Algeria and Uganda and a draw against Burkina Faso.
However, on the night of recompense, misfortune hit the camp.
Cheetahs head coach Ricky Chirengende had to battle against the intimidating Kenyans and the misfortune that visited the camp when he least expected it.
Free State star player, Tapiwa Mufura was hit by food poisoning, while vice-captain Hilton Mudariki and Rian O'Neil were ruled out due to concussion, leaving the Cheetahs with a lean side.
Without giving excuses, Chirengende said it ended up being a toll order facing Kenya with a weakened side.
"We had to shift our charges. We had to put Brandon Mudzekenyedzi at centre, and Vuyani Dhlomo had to start at prop, and he also needed to feel better," Chirengende told IndependentSport.
"He also had food poisoning, not trying to make excuses, but all these things on Sunday didn't go our way and obviously led to us finishing fourth.
"I firmly believe that we could have finished either second or third, but that's how it went. It was very unfortunate to have lost three of your very good players in crucial matches, and without a doubt, that was why we didn't end well.
"Mafura not playing on the final day was because of food poisoning. He had a severe case of food poisoning. He was dehydrated and he was weak.
"He couldn't play. Every time he stood up, he felt like throwing up, so losing a high-value player like that and then losing Hilton's experience and his ability to play and Rian hampered our chances of progressing beyond the semi-finals," Chirengende said.
The 35-5 hammering by Uganda in the Cheetahs final Pool C was the highlight of their campaign.
The Cheetahs planted five converted tries to put their Cranes in a spot of bother heading into a semi-final clash against South Africa's Blitzboks.
Cheetahs got their tries from Mafura, Ryan Musumhi, Godfrey Magaramombe, Tapiwa Matoramusha and Mudzekenyedzi.
Musumhi made three conversions, while Shadrack Mandaza weighed in with two.
"I think on Saturday we showed how we could beat Uganda, and we beat them convincingly," Chirengende added. "We were just nine men against them in that bronze playoff, and as much as the guys gave it their all, we just came out short."
Kenya qualified for the Olympics after beating South Africa in the final while the Blitzboks sailed through to the repechage.
Related Topics