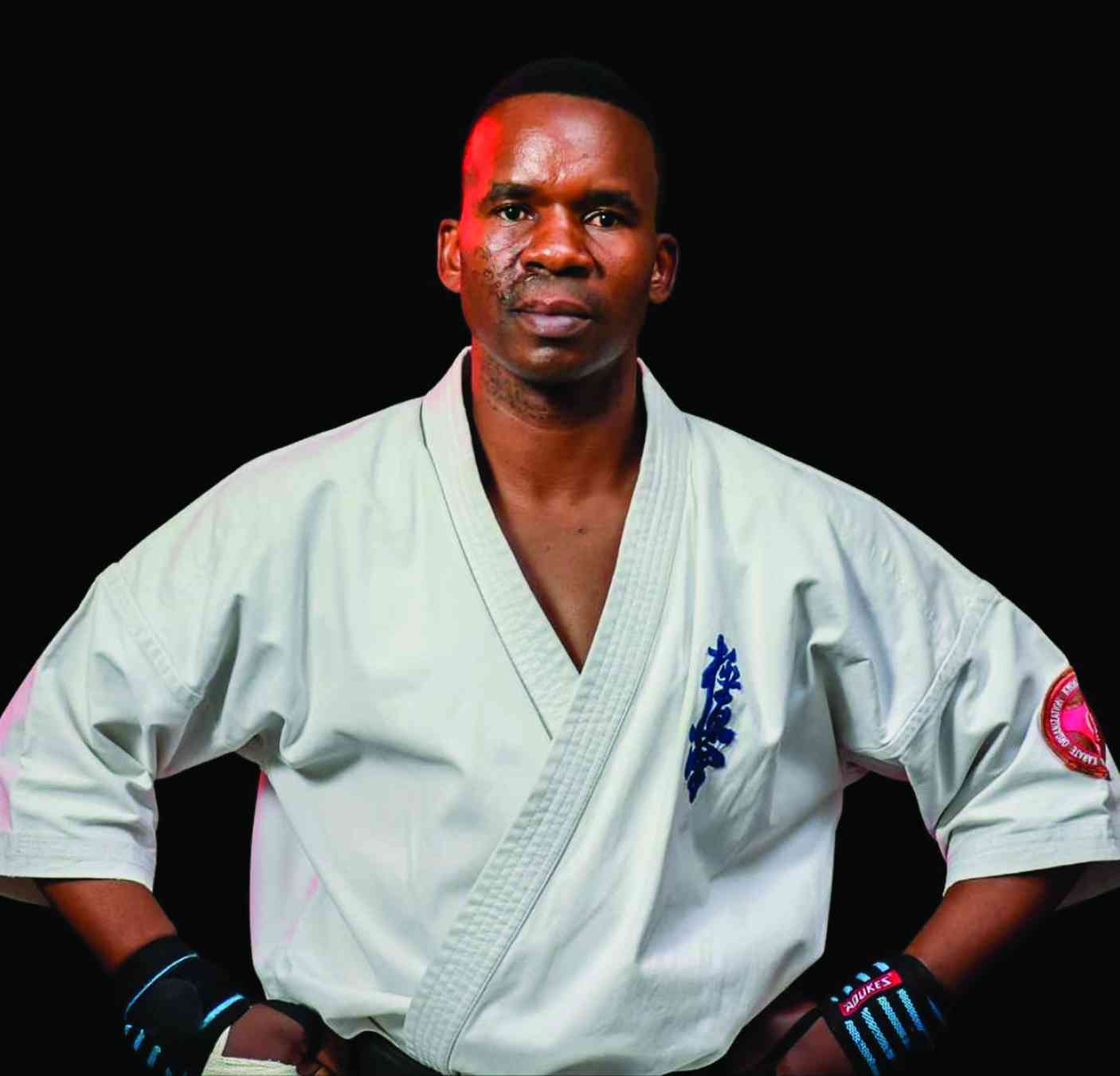 LEGENDARY Zimbabwe karateka shihan Samson Muripo will retire after this year's edition of the 2nd So Kyokushin World Tournament in Shizuoka, Japan, in November leaving the locals at pains to accept his departure.
Muripo, a two-time World Kyokushin karate champion, has won 24 worlds, international, regional and local medals between 2005 and 2019.
In 2009, the Zimbabwe So Kyokushin branch chief became the first African to win a world title, bagging gold in the middleweight division in Japan.
He won a silver medal in the middleweight category in Kazakhstan in 2011 before sitting on top of the world after winning the worlds in the masters division in 2019.
Among his collection of medals are two world championship gold medals, two world championship silver medals, one world championship bronze medal, six international gold medals, five international silver, two international bronze, five regional gold medals and one local silver medal.
In October, 2019 Muripo conquered the world again in Moscow, Russia winning gold at the 6th Kyokushin World Championship Karate Tournament.
It was a bitter sweet triumph for him, having lost his father, Silas Muchandireka Muripo three days before his bout.
"My father slept peacefully, he had celebrated his 100 years with us, but yet miles away in Moscow I was struggling to come to terms with his death," he said.
"My father died on Friday, the 4th of October, 2019, around 2pm and I fought on the 6th, on a Sunday.
"It really got to me that I lost 6kg. It is one of the numerous moments I struggle to get off my head," Muripo told IndependentSport.
"As a karateka over the years, I have developed the philosophy that I train more than I sleep and when I fight, I fight the way I train and this has guided me through this version of karate that focuses on close range fighting where we make use of kicks to the head, body, legs as well as punches to the upper body and below the belt."
For Muripo, his path would not have yielded results had it not been for God.
"I thank God the Almighty who has been so gracious to me from day one against all odds. The feeling is out of this world and I will again engrave an everlasting mark in the world of Kyokushin karate by an outstanding performance and the underdogs that will accompany me," he added.
"The journey was not an easy one, but pressure makes diamond. My third dan on August 4, 2007, in Shizuoka Prefecture, marked the beginning of my ruthless fighting trail that catapulted my countless Kyokushin memories to date, making me a record breaking two-time World Kyokushin Karate Champion, among other titles."
Sempai Evans Mutsahuni, who will be going to Japan as the male athletes team manager, said Muripo's big shoes would be very difficult to fill.
"It is going to be very difficult for the organisation to accept. He is a world champion and as an organisation it is not easy, but because of his age and rank, we have to understand it," Mutsahuni said.
"It, therefore, means the organisation should be very serious in moulding the youngsters who shall be representing the same way as shihan Muripo has been doing over the years.
"Yes, we are prepared for him to retire hence the reason why the Japanese trip has an inclusion of all categories (the young ones in order for them to gain confidence after seeing him fighting in such a big event) it creates a room for the young ones.
"He will now be focusing on the development of dojos and working towards the expansion of the organisation.
"He is only retiring in terms of fighting competitions, not retiring from karate as a whole per se; he shall be there as our Shihan, international Kyokushin Inspector, as a judge and other officials' duties, locally and internationally," Mutsahuni added.
Related Topics