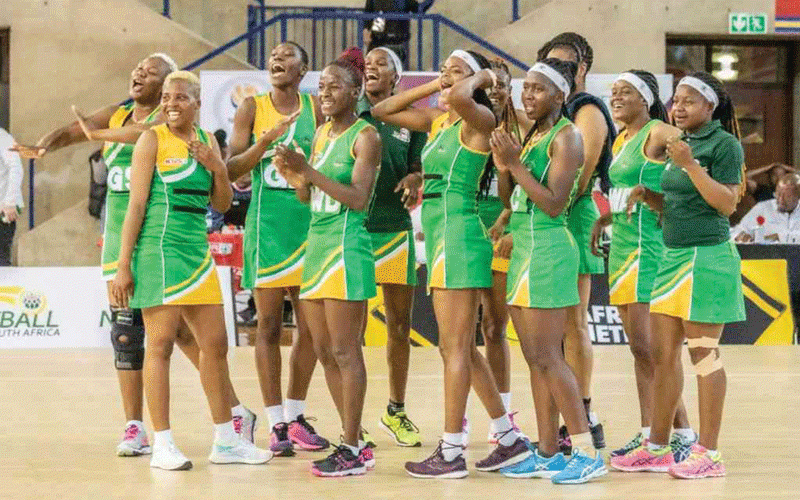 ZIMBABWE Netball Association president Leticia Chipandu has made a brutal assessment of the national team's performance at the World Cup held in South Africa last month, noting poor preparations, lack of confidence and indecisiveness on the part of the technical team.
She said the Gems fell short of the requirements at that level this time around compared to the 2019 edition in England.
"The performance of the Gems was not what we expected. Our preparations were kind of shoddy. We didn't camp long enough like we did when we went to Liverpool (2019) where we were in camp for three months non-stop," Chipandu told the NewsDay Sport.
"The team did not have any friendly matches where the coaches could assess their best combinations under a proper competition rather than just training on their own."
Following a memorable debut at the 2019 World Cup in Liverpool, United Kingdom, where they finished a commendable eighth place finish, the team set themselves an ambitious top-five target. However, the expected drubbing against Australia in the opening match, coupled with shocking defeats against Fiji and Tonga extinguished hopes of achieving this dream. The Australian Diamonds outshone the Zimbabwe Gems 30- 86, lost to Fiji 48-52 and fell to Tonga 54-46 in their entire Pool A preliminaries stage.
"It looked like the girls lacked strategy to say this is where we are weak. What do we do going forward to correct this anomaly? From my observation, positioning was not properly done. For instance, Nicole Muzanenhamo who played GA in the last three games that we won was playing centre and at some point she was playing wing attack," said Chipandu, noting that the girls lacked endurance and stamina as they played well in the opening and closing quarters, but fizzled out in between.
Overall, the Zina president was happy with the three late wins in the group of losers and maintaining their 13th ranking in the world. However, she challenged the technical team to build a formidable team for the forthcoming Africa Championships scheduled for Botswana in November.
"I also observed that the coaches were slow to react in terms of substituting those that looked tired. Perhaps it was a way of trying to see who best can combine with whom but this was now competition. There was a need for quick thinking and readjusting off play, perhaps of strategy to match up or beat the opponent's strategy which I didn't really see on the technical bench. Our team is a very youthful team, inexperienced. Most of them if I remember well we had very few people that played in the last World Cup so these were new," Chipandu said.
"We hope and pray that we will be able to prepare properly this time, get into camp long enough for coaches to try combinations, even if it means inviting more players to beef the team up to the technical bench that knows its needs. We will make sure that we work hard to try and support them by giving them what they need for the team to train."
Related Topics