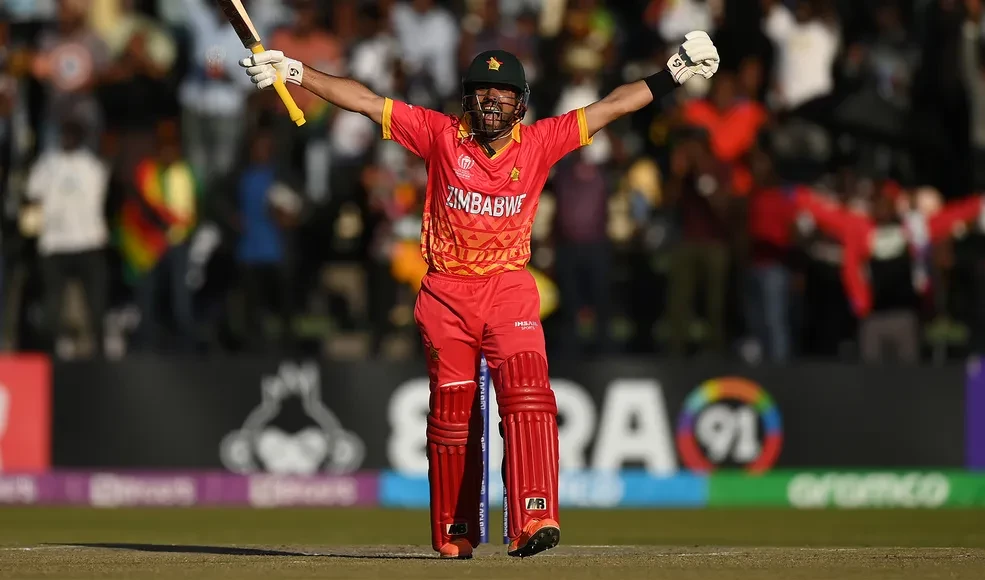 A NEW mindset and dressing room culture has helped propel a resurgent Zimbabwe into the Super Six stage of the ICC Men's Cricket World Cup Qualifier, according to all-rounder Sikandar Raza.
Playing on home soil, the Chevrons, who won all four games in the preliminary group stage, have drawn huge attendances and have played beyond expectations.Saturday's 35-run win over the West Indies, a game played in front of an exuberant crowd at an overflowing Harare Sports Club, was followed up by a crushing 304-run defeat of the
United States on Monday. Zimbabwe's total of 408 runs was a record in World Cup qualifiers with Sean Williams hitting 174.The hosts also became the seventh country in history to record a score of over 400 in one-day internationals (ODI), joining the elite list of Australia, England, India, New Zealand, South Africa and Sri Lanka.
Having missed out on the last ODI World Cup in 2019, head coach Dave Houghton, who played at Zimbabwe's first World Cup in 1983 and captained the team in their first Test match in 1992, says he's focussed on the mentality of the players since being reappointed in June last year."They had to start enjoying what they were doing to have real quality practice with enjoyment and fun in it, and also to have some enjoyment off the field as well," the 66-year-old former batter told BBC Sport Africa.
"I've taken the guys to game parks, to do some fishing, to go and see some lions, to go and see some elephants — it's not just all about the day-in day-out cricket."I think that's what I've managed to do, to bring relaxation to the guys that allows them to bring out the skill that they have."With only two of the 10 teams involved in the qualifier reaching October's World Cup in India, Zimbabwe knew they would most likely need to beat one of the two highest-ranked sides at the tournament: Sri Lanka and the West Indies.
The new-found belief extends beyond the players, so much so that the match against the West Indies was sold out by the time it started, with thousands of supporters having to watch the game at an adjacent fan park.The crowd was delighted to see Zimbabwe fight back to win after posting what looked to be an inadequate 268 batting first, with Raza named player of the match."Dave has brought this culture, this mindset in the changing room that saw us qualify for the T20 World Cup last year," said the 37-year-old, who made his international debut in 2013.
"He's brought everything that was missing and has brought out everything that we already had within ourselves. We are gelling well and we look for inspiration with ourselves."Raza has played his own important role, not least scoring his country's fastest-ever ODI century, 102 off 54 balls, in last week's six-wicket win over the Netherlands in Harare.
Following those victories over the West Indies and the Netherlands, Zimbabwe will carry an advantageous four points into the Super Six stage which begins today, and will likely claim one of the qualifying berths if they win two of their three games against Sri Lanka, Scotland and Oman.They are not there yet, given their history of falling short when the pressure is on, but they have momentum and support in their favour.
Related Topics