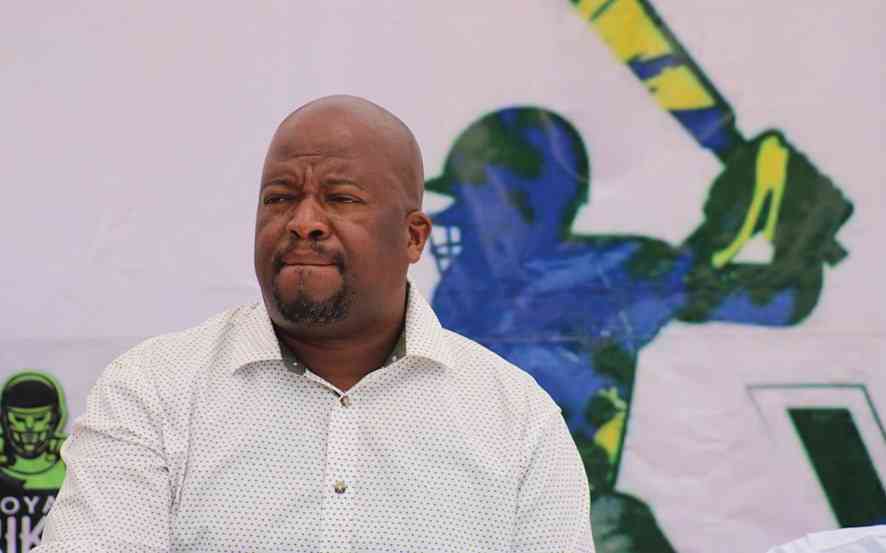 LEGENDARY Zimbabwe Cricket development stalwart, Steve Mangongo has advised aspiring cricketers to stay true to their country of birth instead of aspiring to represent other countries at international level.
Mangongo, who is credited for mentoring some of the country's finest cricketers, is currently heading a junior cricket development project in South Africa through Power Play Sports.
The well-respected cricket mentor has teamed up with former Zimbabwe cricketer Max Chifamba in leading the resurgence of grassroots cricket in South Africa.
His advice comes in the wake of reports that a talented Zimbabwe U19 player (name withheld) abandoned the ship captained by head coach Prosper Utseya at the 11th hour after being promised a national team career across the Limpopo.
"I want to give advice, especially to kids who want to play international cricket and are Zimbabweans. I know there's a lot of talk and I know for a fact that one of our boys here who was part of the Zimbabwe Under-19, two days before they left for a tour, his dad pulled him out on some excuse," Mangongo said.
"But I have been in this game for 30 years and there's a lot of coaches here in South Africa and a lot of people who claim that they can help Zimbabweans to eventually play for the South Africa Proteas. I want to advise you that, that is wishful thinking, there's nothing like that."
Mangongo is also a former Zimbabwe Under-19 coach and his four-year programme produced players who are now regulars in the current senior national team set-up such as Wesley Madhevere and Milton Shumba.
"You can play age group cricket, you can play for Lions, you can play for Titans but when the crunch heats the fan, playing for Proteas does not happen overnight especially if you are a foreigner," he added.
"The black South Africans here cannot make the side that's why you find there's only two, three blacks playing. It's still a very tough call, politically worse off if you are a foreigner."
He said committing to playing for Zimbabwe remains the only option and a viable route for the local boys.
"I want to advise fellow countrymen that if their boys have got genuine talent and passion, if they want to play international cricket their best bet is to go and play for their country. They have an opportunity to play international cricket and if you are good at that level you can become a professional anywhere in the world," Mangongo said.
"I have seen a lot of kids who then end up hating cricket for the rest of their lives because they would have built this hope that one day they are going to play for the Proteas and they're from Zimbabwe when in actual fact the black South Africans can't play for South Africa even if they're talented, so we need to have a reality check in our mindset, especially when we are guiding our youngsters."
Related Topics