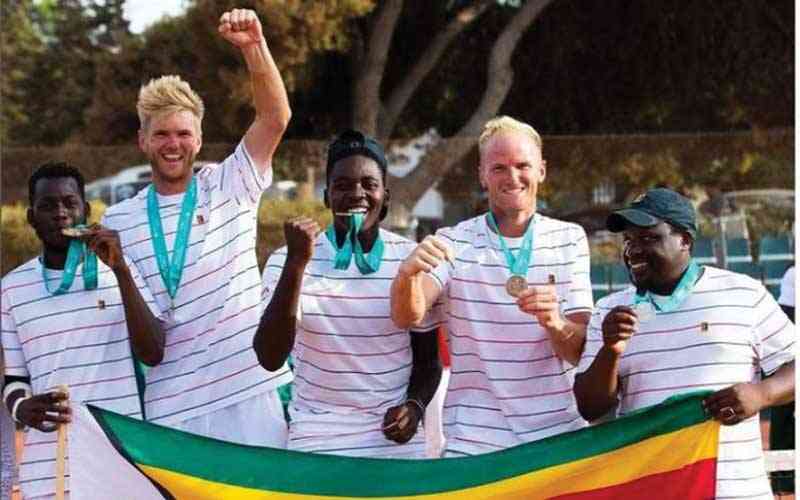 ZIMBABWE will host Uruguay in the play-offs for World Group II of the 2023 edition of the Davis Cup, the premier international team event in men's tennis.
This was decided by a draw of lots for World Group II after the draw conducted by the International Tennis Federation (ITF) at its London headquarters on Tuesday evening.
The play-offs are to take place either on February 3-4 or on February 4-5, 2023. It is up to the host country to choose the exact dates.
Number 67 ranked Zimbabwe will head into the home tie seeking to cause a big upset against the South American nation which is tiered 25 places higher in the latest Davis Cup Rankings.
Uruguay have reached the World Group Playoffs on three occasions in 1990, 1992 and 1994, but is yet to earn a place in Davis Cup's top tier.
The Cuevas brothers, Martin and Pablo, who have singles rankings of 181 and 223 respectively, are expected to lead the South Americans' charge in Zimbabwe as they seek to bounce back from last week's 3-2 loss at home against China in a World Group II first round tie in Montevideo.
Zimbabwe will be banking on the experience of the Lock brothers Benjamin and Courtney, who have been doing well both on the professional circuit and in the Davis Cup.
The pair recently helped Zimbabwe secure promotion back to the Davis Cup World Group II Play-offs when beating Namibia 2-1 in a promotional play-off at the Africa Group III event in Algiers, Algeria last month.
The duo of Mehluli Sibanda and Benedict Badza were also part of the team which was led by non-playing captain Freeman Nyamunokora.
Zimbabwe were able to earn promotion to the playoffs following their relegation to the Africa Group III following their defeat to El Salvador in the World Group II play-offs at Harare Sports Club in March.
Follow Daniel on Twitter @danielnhakaniso
Related Topics