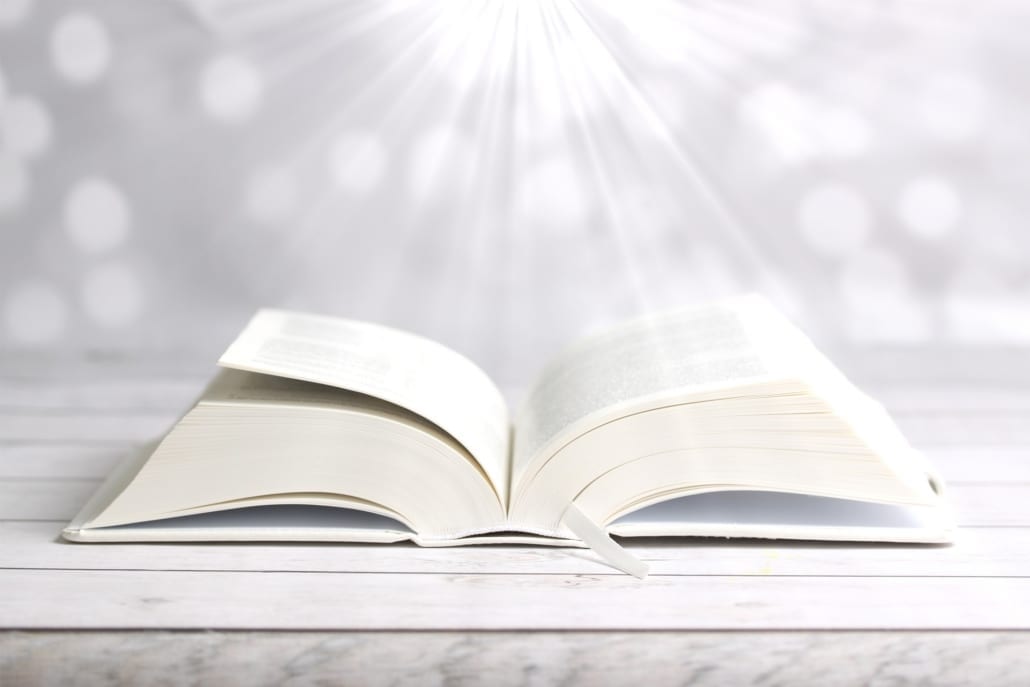 By Doug Mamvura One of the challenges that most believers face is the inability "to rightly divide the word of truth" (2 Timothy 2:15). The main reason is that some of us are very lazy to study the scriptures. We just wait for Sunday when we go to church for the Pastor or Bishop or Papa to read a few bible verses and then we wait for the following Sunday. Consequently, some of us are not growing in the knowledge of the Word. We remain children who can only survive on milk.
It then doesn't come as a surprise when we find ourselves misinterpreting scripture mixing things and ending up with a "cocktail" of a "gospel". One of the words that are normally misquoted and misunderstood by some believers is the word holy.
"Make every effort to live in peace with everyone and to be holy; without holiness no one will see the Lord." (Hebrews 12:14)
I have often heard this verse quoted in the context of how important it is for the believer to give forth their best effort to not sin and live a clean and holy life so they can one day see God. This is one of those misunderstood verses that put a lot of people under condemnation and fear, because when they self-examine their life, they don't feel they are holy enough and therefore will be disqualified from spending eternity with God.
I have seen people going on a 40- day or 20-day fast "to obtain holiness and righteousness". Before we go any further let me also confess that I used to practice these same things. I would spend time in mountains "seeking God" and praying for righteousness. Little did I know that righteousness is a gift (Romans 5:17).
I yearned to be holy so I could see God, and most of the time when I looked at myself I would feel very frustrated that I was not measuring up. So I felt condemned.
First we should ask the very important question which is —whose "holiness" is it that enables us to see God? If it is ours, we are in pretty bad shape and in a hopeless condition to be able to see God. Look at what the prophet Isaiah said, about even our best attempts at living a holy and righteous life.
"But we are all as an unclean thing, and all our righteousness are as filthy rags; and we all do fade as a leaf; and our iniquities, like the wind, have taken us away." Isaiah 64:6. Filthy rags is a very strong word and when one looks at its meaning it means that one should not bother focusing on their righteousness.
The word filthy is a translation of the Hebrew word iddah, which literally means "the bodily fluids from a woman's menstrual cycle. Imagine the Prophet Isaiah under the inspiration of the Holy Spirit comparing our righteousness to those filthy rags.
Even our very best efforts at being holy and living a righteous life are seen as nothing more than filthy rags to God. Sounds hopeless, but the good news is, it isn't because Jesus said, "all things are possible with God." You see our holiness would never earn us the right or privilege to see or be with God but there is a holiness that will. God knew we could never be holy enough to earn His favor, righteousness and salvation but His goal before time began was to save us, and make us holy and righteous and acceptable in His presence.  I often hear people say repent so that you can be acceptable to God. What a fallacy! Christ died whilst you and I were still sinners (Romans 5:8). We repent as a result of seeing the goodness of God. It is never about us but Him. It is His goodness that leads man to repentance (Romans 2:4). Not our goodness.
Look at what Christ accomplished for you and me, Hebrews 10:10 says that you have been made holy through the sacrifice of Jesus Christ once for all. Hebrews 10:14 says that by that one sacrifice he made you perfect forever. Jesus cleansed you, made you holy, and then delivered you in the center of God's will, right where you belong.
No wonder Apostle Peter then says we are "a chosen people, a royal priesthood, a holy nation, a people for God's own possession, to proclaim the virtues of Him who called you out of darkness" (1 Peter 2:9).
Hebrews 12:14 tell us to walk in peace with all men and be holy because we can! God would never ask you to do something He hadn't already equipped you to do or live out. One of the realities of the Kingdom of God is peace.
"Therefore, since we have been justified by faith, we have peace with God through our Lord Jesus Christ." (Romans 5:1)
"For the kingdom of God is not meat and drink; but righteousness, and peace, and joy in the Holy Ghost." (Romans 14:17)
Because we are at peace with God, we can live at peace with ourselves and everyone else. It is why when someone sins against you or offends you, you can walk in peace because your heart is established in God's love for you and love isn't easily offended. Holiness is an attribute of knowing the peace of God in your heart. It isn't about how you live or conduct your life, it is an outward reflection of your hearts condition that expresses itself through your behavior.
Being holy is far easier than trying to become holy. When we try to become holy we end up striving in the flesh to make ourselves into something we aren't. Trying to become holy, assumes one isn't holy and as you will see this is the result of believing a lie. When we understand that Jesus made us holy as a new creation in Him, we can now live from that truth. It is the same with righteousness. We are righteous not because we earned righteousness but it is because we "receive the gift of righteousness" (Romans 5:17).
We are holy thus we can be who we are in Him. We don't have to try to become holy, we can be holy because we are holy in Him.
"Now may the God of peace himself sanctify you completely, and may your whole spirit and soul and body be kept blameless at the coming of our Lord Jesus Christ." (1 Thessalonians 5:23)
I don't believe the writer of Hebrews is telling believers that when they die they will be rewarded with seeing God because they lived a holy life. In fact, seeing God with our natural eyes isn't as important as experiencing Him in our heart by faith.
I think the importance of "being holy" is so people can see God though our lives today. Should we not say what Jesus did, "when you see me you see the father?" Isn't that what the fruit of the Spirit is all about? When we walk in the reality of who we are in Christ we show this lost and dying world who God really is. So this verse isn't about earning the right to see God, it is all about walking in who Jesus made us to be in Him so this world can see who God really is!
Hebrews 12:14, "…without holiness no one will see the Lord." Who are those who need to see God? The first part of the verse tells us,
"Make every effort to live in peace with everyone and to be holy…" Hebrews 12:14
When we believe we are holy in Him our lives reflect this truth to those we come in contact with.
In the New Testament we have many verses telling us about living holy. Two thirds of those verses teach us that we have been made holy in Christ. The other third is why we can and should live holy out of who we are in Him. Holiness is our identity in Christ and a freedom that knowing the truth brings as a reality to our heart and lives. You can "Be Holy" because Jesus made you holy.
Dr Doug Mamvura is a graduate of Charis Bible School. Feedback: [email protected] or Twitter @dougmamvura
Related Topics