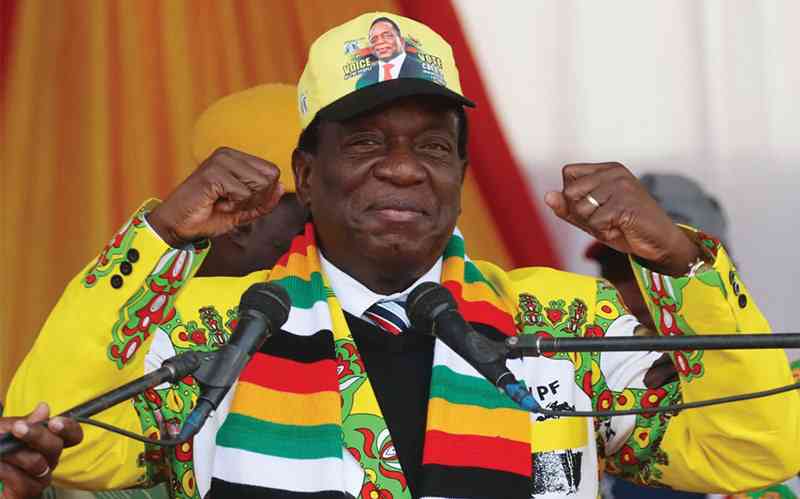 This week, members of the United Kingdom's House of Lords described President Emmerson Mnangagwa's administration as worse than that of the late former President Robert Mugabe.
They said the current regime was more authoritarian and repressive.
Chief among their concern was the prolonged detention of outgoing Zengeza West legislator Job Sikhala, who has been in pre-trial detention for over a year.
Sikhala has been denied bail on 15 occasions while being detained at Chikurubi Maximum Security Prison in a section preserved for dangerous criminals.
The long-time opposition politician is clearly a political prisoner and his continued incarceration appears intended to make sure he is not a factor in elections set for next month.
The debate in the House of Lords brings to the point that political tolerance has never been a strong suit for the rulers of Zimbabwe, even more so after independence in 1980.
The level of intolerance has increased in the past five years and worsened as the country heads towards elections next month.
One of the House members made an interesting point about the incarceration of Sikhala and students who were arrested recently for protesting his continued detention:
"They are in prison for protesting, perfectly legally and freely. We must wake up to the fact that Emmerson Mnangagwa is actually more of the same after the evil Mugabe," said Henry Campbell Bellingham.
The discussion is informative on how other countries perceive Zimbabwe and its leadership, and government efforts on reengagement.
The UK minister of State, Foreign, Commonwealth and Development Office, Tariq Ahmad had this to say during the debate: "If Zimbabwe wishes to be counted among those countries that are recognised for progression not just bilaterally but, importantly, within multilateral organisations, it is vital that it stands up and ensures transparency of justice systems.
"It must also ensure that those who are taken and arrested are done so on transparent charges and that if they are not held on any substantial charges, they are released. Freedom of speech, freedom of the Press and freedom of protest are key parts of any progressive democracy."
The legislator noted that Zimbabwe was very keen to progress its membership of the Commonwealth, and human rights are a pertinent part of that assessment.
Shrinking democratic space and stifling of civil society organisations are also areas of concern.
The banning of opposition Citizens Coalition for Change rallies in election season simply highlights the lopsided electoral field and Mnangagwa's intolerance to opposition.
It also betrays his fears about facing a strong challenge from his closest challenger, Nelson Chamisa at a time when he is struggling to deal with Zimbabwe's biggest economic crisis in a decade.
Mnangagwa's democratic credentials have always been questionable, especially as he was part of every Mugabe administration and involved in its political machinations since attaining power at independence in 1980.
The latest moves by his administration show that he has never believed in democracy.
Related Topics