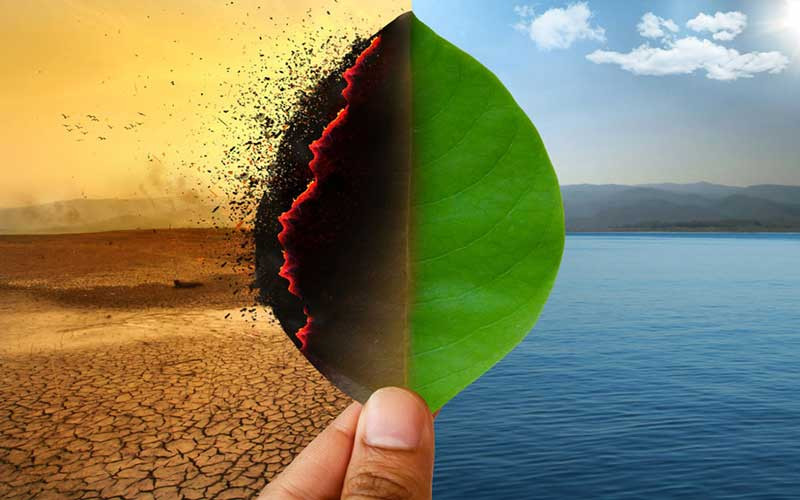 The negative impact of the construction industry on the environment and on climate change due to the emission of greenhouse gases is underplayed in Africa.
Today, as the beast looks us in the eye — cyclone Freddy — the cost of its destructions far outweighs the cost of environmental reforms, particularly in the construction industry.
Closer to home, on the 14th of March, 2023 Malawi declared a state of disaster following Cyclone Freddy's landfall, which has killed at least 326 people after it ripped through southern Malawi and Mozambique, and displaced over 11 000.
To demonstrate the sweeping economic impact of climate change across the globe, the recent floods in the North Island of New Zealand are estimated at US$1 billion, according to an independent Zurich-based organization that provides industry-wide disaster insurance data — PERILS.
Independent data analysts anticipate global losses incurred from climate change disasters in 2023 to surpass the total of all weather-related claims in 2022.
Juxtaposing the above catastrophes to the UN sustainable development goals, specifically SDG 7 (access to affordable, reliable, sustainable and modern energy for all) and SDG 11 (sustainable cities and communities), the handwriting is on the wall for humanity unless if radical interventions are taken to reverse the unfolding environmental deficits before us.
It is a sacred truth that almost half of the world's produced energy is consumed by the construction industry.
Therefore, without policy frameworks and deliberate investments towards the efficient use of energy in the built environment, nations will continue to fall to environmental disasters, and non-inclusive environmental interventions will also fail.
Fortunately, national policy brings us together.
I therefore challenge all stakeholders to expedite the adoption and implementation of green building standards for Zimbabwe's construction industry in order to tame the scourge of climate change disasters in our country and beyond.
A quick hit would be the immediate incorporation of green building standards to Zimbabwe's upcoming commercial and industrial property developments.
Considering that almost half of the world's produced energy is consumed by the construction industry, is it not time for Zimbabwe to take a new path towards energy efficiency? In fact, if we structurally free up more energy from the construction industry, a noticeable portion of the country's perennial energy challenges would have been addressed.
Adoption of clean energy solutions would then aid our energy efficiency efforts. Clean energy may come in the form of solar energy for all lighting solutions on every new building constructed, mandatory use of solar powered geysers.
It is time for the Energy Ministry to sit down with Local Government, Nation Housing, and Environmental authorities to craft a shared roadmap towards energy efficiency and energy sufficiency in Zimbabwe, for immediate implementation.
The realisation of vision 2030 is anchored on energy sufficiency, and I challenge every construction industry stakeholder to play a part in fostering energy efficiency and energy sufficiency in Zimbabwe for mutual gain.
For the nation at large, the long-term benefits of using clean energy solutions far outweigh the costs. Let's fight climate change from a built environment perspective through policy and action.
Juru is president of the Green Building Council of Zimbabwe.
Related Topics