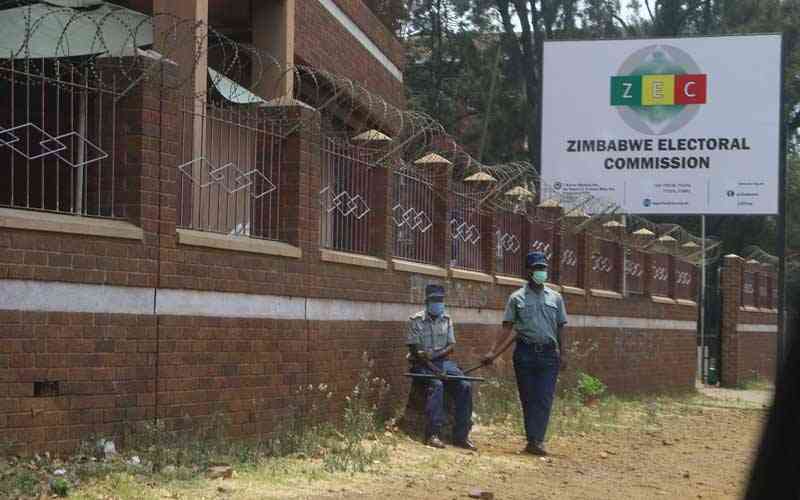 CONTROVERSIES surrounding the delimitation report that was recently handed to President Emmerson Mnangagwa by the Zimbabwe Electoral Commission (Zec) have gripped the country.
Debate over the report, which many say is flawed, has heightened since Zec gave indications that Zimbabwe was likely to hold elections by August. Dates of elections are pronounced by the President.
These indications came amid growing calls to quicken the implementation of reforms required to hold a free and fair election.
The last election held in 2018 was marred by violence.
Many of the recommendations by the commission led by former South African President Kgalema Motlanthe have not been implemented.
With elections beckoning, not much effort is being put on electoral reforms.
Among major organisations calling for reforms is the European Union (EU), which has warned that the slow implementation of reforms will plunge the country into another chaotic poll, which may lead to more bloodshed.
The EU argues that there will not be free, fair and credible elections without tangible reforms.
The implementation of electoral reforms has been thrown into the dustbin it seems.
The country's major political actors need to firm up in their quest to implement equally important electoral reforms, instead of only spending time arguing over the delimitation report.
The opposition's silence over electoral reforms is deafening, and most certainly worrying.
Zanu PF, as the ruling party, is enjoying the status quo.
To expect the ruling party to reform itself out of power will be wishful thinking.
Instead of only concentrating on marking constituency boundaries, political players should be pushing hard for a level playing field that will culminate in a peaceful outcome.
It is quite shocking how political players, especially the opposition, have chosen to ignore the hanging issue of electoral reforms, while focusing on issues that a common man will never understand.
Zec on the other hand has blamed Parliament for failing to enact electoral reforms. It is its responsibility to legislate the necessary electoral reforms.
Electoral watchdogs and opposition parties have been piling pressure on Zec to ensure that the harmonised elections are free, fair, transparent and credible.
Citizens Coalition for Change spokesperson Fadzayi Mahere, at one point, accused Zec of being evasive in engaging electoral stakeholders on the need to discuss electoral reforms that are of concern to the public.
Everyone agrees that failure to avail a credible voters' roll for public scrutiny is wrong.
Electoral watchdogs have on several occasions warned that the 2023 polls could likely produce another contested result as Zimbabwe is increasingly running out of time to implement reforms.
Political actors must spring into action before it is too late.
Related Topics