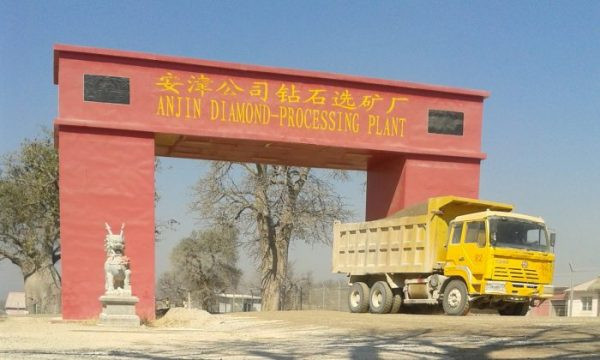 MOST of the ambitious joint ventures between the Zimbabwean military and Chinese investors are now operating below par, dormant or dead, largely because of boardroom quarrels, botched deals and poor capitalisation, it has been established.
Involvement of the army in commercial pursuits became public particularly from 1999 when the Zimbabwe Defence Forces (ZDF) formed an entity — Operation Sovereign Legitimacy Pvt Ltd (Osleg) — that subsequently established a joint venture with a Democratic Republic of Congo (DRC) outfit, Congo Comiex, to form Cosleg.
Cosleg, formed at the height of the DRC war as the late ex-president Laurent Kabila fought off rebels with the help of Zimbabwe and other allies, dealt in the war-torn country's timber, diamonds and other strategic minerals.
Over the decades, the military's commercial interests in Zimbabwe have expanded to include mining—particularly diamonds, coal, chrome and platinum—energy, telecommunications and arms.
Of late, the military has also invested in the media and now has free-to-air television and radio station licences through Rusununguko Media, a ZDF company.
It has controlling stakes in NRTV and Fairtalk Communications.
While there is a wide array of military-linked companies and subsidiaries, common names include Rusununguko Nkululeko Holdings, Matt Bronze, Zimbabwe Defence Industries (ZDI), Great Dyke Investments and Africom Holdings.
From the turn of the century when Zimbabwe faced acute isolation by western administrations, the ruling Zanu PF government turned particularly to China as a political and economic buffer against sanctions.
That gave the military an opportunity to also forge commercial partnerships with Chinese investors, whose numbers in Zimbabwe have increased exponentially with time.
Global Platinum Resources
While successive ruling Zanu PF governments have touted China as an "all-weather friend" and a strategic global partner amid isolation by the west, relations between the local military and its business partners from the Asian country have not always been rosy.
Global Platinum Resource (GPR) is one such joint venture where sharp disagreements have severely affected the viability of the company.
An open-source search reveals how insignificant the once promising venture has paled into near oblivion, with its website now dormant and enjoying hardly any followers.
The joint venture was established in 2004 as a partnership between the Zimbabwean army and Wanbao Rexco, a Chinese outfit, sitting on over 520 million ounces of platinum in the bowels of the Great Dyke, according to media reports (https://businesstimes.co.zw/zim-army-chinese-row-over-platinum/).
Company records obtained by this publication indicate that one Colonel Archford Muteranduwa with links to Rusununguko Nkululeko Holdings and Livingstone Chineka, a retired brigadier, sat on the GPR board.
Rusununguko is known as a private military holding company, even though Finance minister, Mthuli Ncube, last August claimed he had no records of the Defence ministry owning the company.
The GPR deal reached a dead end because the army felt that its Chinese partner, Wanbao, was operating unfairly.
In January 2020, a local business publication reported that the army decided to part ways with Wanbao — which had already spent some US$80 million on exploration and feasibility studies — because the Chinese firm excluded local manpower from the preliminary work.
The army also reportedly accused Wanbao of exploiting Zimbabwean resources without bringing any benefit to the country or its partner.
Chineka, then GPR technical manager, is quoted by the media saying: "We are fed up with Wanbao Rexco. Since they came here in 2004, they have been employing their own people and exploiting the country's platinum for absolutely nothing".
Further feasibility studies could not be done because of the ructions between Wanbao and the army, which had done a parallel evaluation at a far less cost, according to Chineka.
Another joint venture involving the army and a Chinese investor, Wanbao Mining Zimbabwe whose records could not be located at the company registry also met the same fate as GPR.
In 2006, the Zimbabwe Mining Development Corporation (ZMDC), in association with the Zimbabwe Defence Industries (ZDI), entered into a joint venture with Wanbao Mining China to explore chrome.
The exploration was targeted for the ZMDC's mining claims in Ngezi, Mashonaland West province and Wanbao Mining China was a subsidiary of Norinco, the Chinese holding company.
Norinco, according to available information, was meant to hold 60% of the shares in Wanbao Mining Zimbabwe while ZDI and ZMDC would have 20% apiece.
The majority shareholding was earmarked for Norinco despite the fact that the Indigenisation Act reserved controlling stakes for local investors, meaning that the Wanbao Mining Zimbabwe deal was illegal from the onset.
The deal hit a snag due to the fact that Zimbabwe used a mining concession as collateral to obtain a US$200 million loan from China Eximbank to finance the project.
There was controversy around the concession, so the partners could not proceed with the chrome mining venture.
Norinco has had its own share of controversy too, having been accused of supplying armoured personnel carriers used in Burmese ethnic state wars, which the United Nations considers criminal.
Anjin
Mystery surrounds diamond miner, Anjin Investments, which made a quick return to Zimbabwe after former President Robert Mugabe was deposed in a military-assisted campaign in late 2017.
He was replaced by Emmerson Mnangagwa who is deputised by former army general, Constantino Chiwenga.
Mugabe had fallen out of favour with the Chinese after openly criticising Beijing for failing to deliver on promised mega-deals and shutting down Anjin as well as Jinan, another diamond miner that had operated in the Marange fields but stood accused of leaking gems out of the country.
Anjin was among the several major diamond miners that were kicked out of Marange by Mugabe in 2016 for smuggling diamonds out of the country but made a controversial comeback in early 2019.
The diamond miner is a 50-50 joint venture between Matt Bronze, a military outfit, and Anhui Foreign Economic Construction Group, a Chinese multinational company.
Our earlier investigation indicated that Anjin had grabbed the most lucrative diamond portals from the Zimbabwe Consolidated Diamond Company — a government-controlled merger formed after Anjin and others were banned.
However, since its return, Anjin's operations have been shrouded in secrecy, with the company's vaults being rumoured to be overflowing with gems yet official records indicate that it has hardly produced anything.
The Chamber of Mines of Zimbabwe Outlook for 2022 does not feature Anjin as having made contributions to diamond production.
The only reference the chamber made to Anjin was: "Anjin reopened its diamond mine (in 2020) and is expected to produce up to 12 million carats by 2025".
For the period 2021 to 2022, however, the chamber claimed ZCDC, whose viability was severely threatened by the seizure of its most profitable diamond claims by Anjin, contributed 89% of the 4,2 million carats while Murowa accounted for 10%.
China Africa Sunlight Energy
China Africa Sunlight Energy is another of the joint ventures, which is now practically dead.
It was established in 2011 as a joint venture between Oldstone Investments,a Zimbabwean military investment vehicle, and Shandong Taishan Sunlight, a Chinese conglomerate, established in November 2011.
Its records are missing at the company registry.
However, in 2015, Yunnan Linkun Investment Group of China acquired a 50% shareholding in China-Africa Sunlight Energy following the termination of a joint venture between the initial partners.
But, when Yunnan failed to pay for its shares, Taishan—which according to former senior employees at Sunlight Energy had sponsored most of the business trips by the local representatives to China—returned.
Charles Mugari, a retired colonel, was the Sunlight Energy chief executive.
The Sunlight Energy thermal power station slated for Gwayi in Matabeleland South province was premised on a budget of around US$1 billion, but there were constant fights between Mugari and the Chinese partners on how to proceed with the project.
The squabbles, together with the failure to raise requisite funds, led to the collapse of the project.
This article was supported by Information for Development Trust in partnership with the Africa-China Reporting Project
Related Topics