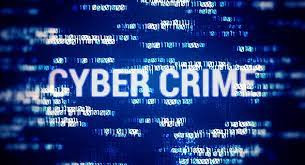 ON March 4, Zimbabwe celebrates the World Engineering Day for Sustainable Development, which was proclaimed by the United Nations Educational, Scientific and Cultural Organisation (Unesco) at its 40th general conference in 2019.
This day offers an opportunity to highlight engineers and engineering's achievements.
The day also offers an opportunity for Zimbabwe to improve the public's understanding of how engineering and technology have become central to modern life and sustainable development.
During the national world engineering awareness day, we are calling on Zimbabweans and other nationals who have been affected by cybercrime and scams to narrate their experiences.
They can also take this opportunity to give advice to companies and individuals on how they can protect themselves.
We are also calling on organisations that provide resources and security systems, which can help protect Zimbabwe from cyber-attacks and scams to participate.
Information and communication technology (ICT) is Zimbabwe's economic driver, considering that every citizen has access to a mobile device and connectivity. Zimbabwe's growth in the use and development of ICTs goes hand in hand with the rise of cyber related crimes and activities.
Measures need to be put in place to ensure that ICT growth is not stifled and cybercrimes are curbed.
On December 3 2021, the Zimbabwe government gazetted the Data Protection Act.
It says the law will safeguard users in cyberspace.
The government also says this is in line with similar laws in other Southern African Development Community (Sadc) countries. Major concerns around cybercrimes in Zimbabwe for 2023 are romance scams, online blackmail, title deeds scams, bank transfers, SMS fraud, mobile money fraud, malware and ransomware, email attacks, social engineering and data breaches. Despite all these, Zimbabwean businesses are allocating limited budgets to protect their operations.
There are more reports saying cyber security threats are rising.
Ignorance and a death of skills surrounding cybercrime are high in Zimbabwe.
This is an issue that needs to be addressed urgently.
Employers and officials need to rethink their perceptions about cyber security.
They need to recognise the dangers that cybercrime can pose to their organisations.
Arming everyone against the possibility of cybercrime and alerting them to methods used by criminals will limit the damage the cyber security criminals can cause to the country's economy and individuals.
It is a trickle-down effect that results in everyone becoming more empowered.
From March 1 to March 4 2023, we are all calling all those who have capacity to empower Zimbabweans to protect themselves from cyber-attacks to send videos, write ups or other resources, which will be posted on Alpha Media Holding (AMH) and World Engineering Day (WED) websites.
Zimbabwe Institution of Engineers (ZIE), ZICT and other social media platforms. We are also calling on radio and television broadcasters to participate in the cyber security awareness programme that will help this great nation protect itself from cyber-attacks and scammers.
Mutisi is the CEO of Hansole Investments (Pvt) Ltd. He is the current chairperson of Zimbabwe Information & Communication Technology, a division of Zimbabwe Institution of Engineers
Related Topics