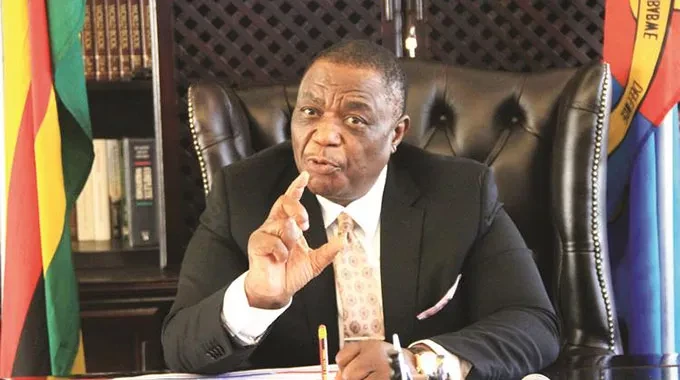 THE recent deregistration of nearly 300 private voluntary organisations (PVOs) has been widely seen as an intensified use of lawfare by President Emmerson Mnangagwa's government to crackdown on opposition political parties and civic society ahead of the watershed harmonised elections this year.
Lawfare is defined as the misuse of legal systems and principles against an opponent for the purpose of damaging or delegitimising them. It is also described as a tactic used by repressive regimes to label and discourage civil society or individuals from claiming legal rights via national or international legal systems.
The Ministry of Public Service, Labour and Social Welfare revealed last week that the government had deregistered 291 PVOs for reportedly failing to adhere to set guidelines. Even Jairos Jiri, a philanthropic organisation set up in 1950 to support and train disadvantaged people, was among those deregistered.
"The Registrar of Private Voluntary Organisations and Private Voluntary Organisation Board has, therefore, deregistered 291 organisations that were found to be non-compliant with the provisions of the Private Voluntary Act. It is hereby notified that the listed organisations have been de-registered," the ministry revealed in a statement.
The deregistration is seen as part of the government's weaponisation of the law to silence civic organisations which have often been accused of being pawns of western countries and the country's main opposition Citizens Coalition for Change(CCC) led by Nelson Chamisa.
The deregistration of PVOs shows how lawfare is being used to cripple those seen to be against the government according to political analyst Dumisani Nkomo.
"Lawfare has been used consistently to deal with perceived opponents and is still part of the government's agenda. It is a worrying development not only for PVOs but everyone who has the objective of developing the country.
"The PVO Act, in its current form, is draconian and has no place in a modern society that is scouting for investment and looking to instil confidence," Nkomo said.
This is not the first time that Mnangagwa's government has been accused of using lawfare to restrict opposition and civil society.
This was evident in a ruling in 2020, which determined that the then MDC Alliance leader Nelson Chamisa's rise to the party's presidency was irregular.
The court ruling recognised Thokozani Khupe as the legitimate successor of the late founding MDC leader Morgan Tsvangirai and interim leader of the party.
Khupe then lost the leadership to Mwonzora during an extraordinary congress held in Harare.
At least 80 councillors and more than 40 Members of Parliament who were aligned to Chamisa were recalled by the MDC-T, drastically weakening the opposition's control on local authorities.
It also resulted in Mwonzora's party getting funding from the Treasury through the Justice ministry courtesy of the Political Parties (Finance) Act.
This was widely seen as a strategy to starve Chamisa of funding and eventually weaken him ahead of elections this year.
Chamisa, as a result, deserted the MDC name and symbols to form the new CCC party last year.
The government delayed by-elections through which Chamisa's party could regain political seats triggered by the recalls from the MDC-T.
Vice-President and Health minister Constantino Chiwenga promulgated a Statutory Instrument amending the Public Health (Covid-19 Prevention, Containment and Treatment) Regulations to enforce the ban.
This was after the Zimbabwe Electoral Commission (Zec) had announced that by-elections would be held in December 2020. They were then held in March last year with CCC grabbing 19 of the 28 parliamentary seats and several local council seats with the Mwonzora-led MDC failing to garner a single parliamentary or local council seat.
Earlier last month police fired teargas at a CCC gathering in Budiriro, Harare and arrested 26 party members, including two opposition parliamentarians Costa Machingauta and Amos Chibaya.
They were arrested for holding a meeting which was not sanctioned by the police under the Maintenance of Peace and Order Act (Mopa). The opposition party said it was a private internal meeting which did not need police clearance.
The CCC said that more than 60 of its meetings have been banned under the law.
In yet another move, seen as the government using the law as a weapon, it introduced sections of the Patriotic Bill into the amended Criminal Law Codification and Reform Amendment Bill.
The proposed law will criminalise and impose stiff penalties on private correspondence by "self-serving citizens" with foreign governments or any officer or agent.
The Bill "prohibits any Zimbabwean citizen from willfully communicating messages intended to harm the image and reputation of the country on international platforms or engaging with foreign countries to communicate messages intended to harm the country's positive image and/or to undermine its integrity and reputation".
The increased use of lawfare by the government is an assault on the country's democracy according to political analyst Effie Ncube.
"The use of lawfare which has led to the deregistration of PVOs is an attack on democracy which is meant to close down critical voices ahead of the 2023 elections. All voices for human rights must be silenced.
"This is an attack on our constitution which was promulgated in 2013 This is lawfare in the extreme and is being used to close down space for the opposition and civic society," Ncube said.
Related Topics