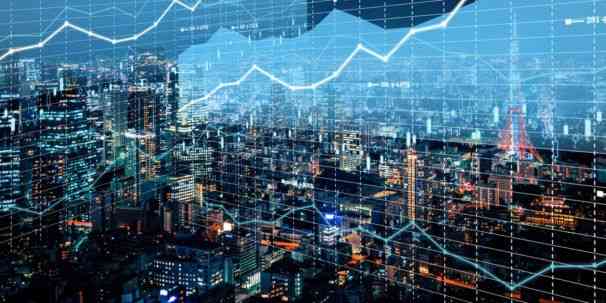 GLOBAL economies face a recession in 2023 which could exacerbate impacts of the Covid-19 pandemic. Many countries in Africa are still to fully economically recover from negative economic disruptions coupled with climate change, which is creating another unprecedented phenomenon.
The horn of Africa is battling severe drought and famine in Somalia, Northern Kenya and other countries requiring international intervention.
The economic recession could limit developed countries' ability to fund humanitarian challenges facing Africa given the ongoing war in Ukraine.
The question that comes to mind is how prepared is the business sector or economy in Zimbabwe for a pending global economic recession. Covid-19 caught many companies and the economy unprepared and hope great lessons were learnt.
An economic recession is defined as a period when the economy of a country experiences a decline in industrial production and business activities.
Economists tend to identify a recession with two consecutive quarters of decline in a country's GDP (Claessens and Kose, 2009). Some recessions can be characterised by sharp change in raw materials and production inputs (fuel and electricity), contrary fiscal policies, financial markets problems, debt repayment challenges, rising unemployment, reduced demand for goods and services, and company profits falling, (Claessens and Kose, 2009).
Some of the symptoms pointing to a recession are already in action. For example, many central banks around the world have been raising interest rates. The global inflationary trends have been gathering momentum with full landing in 2023 in many countries.
The message has been loud and clear from developing countries that a recession is on the way in 2023. It is interesting to understand whether the message is being appreciated by businesses in Zimbabwe.
While many companies may be preoccupied with profit bubbles, football world cup, inflation, financial reporting dilemma, and business environment, Zimbabwe is not immune to global economic developments.
As such, businesses cannot afford to ignore the recession warning signs which have already taken shape in many countries. The signs of the effects of recession associated with high cost of living have been creating grounds for strikes and demonstrations.
Many companies have been completing or finalising their business strategies for 2023. These strategies hopefully took into account the potential risks associated with the pending recession in 2023 and beyond. Businesses in Zimbabwe cannot afford to ignore the pending recession.
As developing countries start feeling the pains of the recession, export markets for developing countries may start to shrink. Furthermore, the energy crisis in South Africa, Zimbabwe, and Zambia, means companies would have to rely on generators which have effects in the cost of production and business.
In addition, so are the prices of many commodities. This may also put pressure on companies in the coming year to increase salaries.
Consequently, it has been interesting to note that share buyback has been a common feature in many Annual General Meetings (AGMs) of public companies in 2022.
Share buyback is a practice where companies decide to use their cash reserves to buy their own shares from existing shareholders. There are different motivations for share buybacks which includes financial modelling and personal interest.
Companies may seek to recalibrate their earning per share (EPS), net income, and dividend, particularly when they have excess cash (CFI, 2022).
On the contrary, share buyback can give indications of pending business phenomena or motivations.
There is a saying that 'history sometimes repeats itself'. In 2013, Tafadzwa Chinamo, former CEO, Securities and Exchange Commission of Zimbabwe (SecZim) raised a concern on share buybacks for exacerbating liquidity crisis (Business Daily, 2013, The Zimbabwe Independent, 2013).
Following this concern, most of the companies that embarked on share buyback started experiencing liquidity challenges, which could be the same situation in 2023.
Share buyback need to well-timed, particularly, when monetary authorities are tightening the space for excess cash all over. The pending recession in 2023 require many companies to be well prepared. Developed countries and international financial lending institutions have been developing measures to ensure they survive the recession.
While share buybacks may appear exciting, why not use the excess cash to invest in new products and services. The prevailing energy crisis in the region will not go away any time soon.
Companies could invest the excess cash in solar energy on their factory or office roofs. Schweppes Zimbabwe Limited provides such a case after investing in a 1Mw solar plant on its rooftop (9000sqm) of their Harare factory and 550kW ground mounted solar plant in Beitbridge, which was installed by Distribution Power Africa (Schweppes Zimbabwe, 2021).
Other large mining companies, like Zimplats and Blanket Mine, followed the same path.
There is no doubt that business strategies of many companies will be put to test in 2023. As such, many companies and the national economy will need to be prepared.
The need to manage debt, decision making, costs, and workforce will be instrumental (Frick, 2019, Harvard Business and Society). Companies in Zimbabwe need to be prepared that the year 2023 may bring surprises.
Some investors have started selling off in countries where they see low returns and high risks.
Climate risk could be a potential recession catalyst in developing countries like Zimbabwe. With the rain season being upon us, chances of cyclones have been increasing in the past few years. A combination of climate change, energy, and recession may require businesses to adequately prepare.
However, not all businesses or industries may be affected by the global recession. Majority of businesses whether large or small will definitely be affected in one way or the other.
As such, business leaders need to revisit their value chain and strategy to establish how they will be affected by the recession and ensure contingent measures are in place.In conclusion, businesses in Zimbabwe need to be aware that they are not immune to the global recession in the same way they were not immune to the disruptions of the Covid-19 pandemic.
Companies need to be better prepared for appropriate pricing, limiting wastefulness in the current period and early stages of the full recession. Providing a stable pricing mechanism will be a defining strategy for businesses that will survive. The pending recession in 2023 could bring pains if individuals, businesses, and governments are not prepared in Africa.
Ndamba is the chief executive of the Institute for Sustainability Africa (INŚAF), an independent think-tank and research institute "advancing sustainability initiatives for Africa". These weekly New Perspectives articles published in the Zimbabwe Independent are coordinated by Lovemore Kadenge, an independent consultant, past president of the Zimbabwe Economics Society and past president of the Chartered Governance & Accountancy Institute in Zimbabwe (CGI Zimbabwe). — [email protected] or mobile: +263 772 382 852.
Related Topics