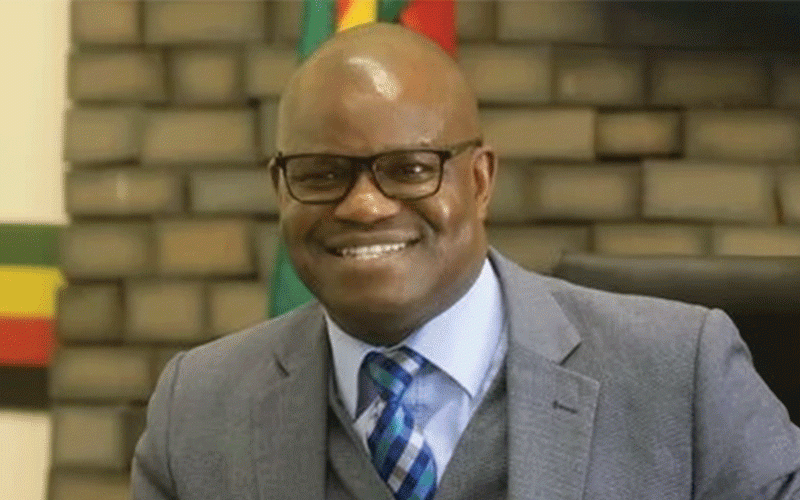 THE country continued to celebrate one of the biggest signs of economic growth this week — power cuts.
The people at Zesa are simply failing to cope with the pace at which the economy is booming, and people are getting as little as two hours of power per day.
According to Nick Mangwana, the nation's favourite spokesperson: "The power cuts are causing distress, inconvenience and cost to the citizenry and business. This is regrettable. The challenge is affecting part of our region. Government is seized with implementing immediate mitigatory measures to bring normalcy. We thank you for your patience."
The illiterate and unpatriotic among us read all this the wrong way. All they heard instead was: "The people in power are causing distress, inconvenience and cost to the citizenry and business. This is regrettable. These people are affecting our region. Voters are seized with implementing immediate mitigatory measures to bring normalcy. We thank you for your patience."
Undenge the prophet
Some seven years ago, a prophet-cum-bone thrower disguised himself as a whole government minister and went about making predictions. His name was Samuel Undenge.
The Herald, the most credible newspaper ever published in the history of publishing, reported in 2015: "Zimbabwe will be a net exporter of electricity by 2018 and the current power outages will be a thing of the past as government has intensified the implementation of various power projects. By 2018, Dr Undenge said, Zimbabwe would be producing in excess of 4 000 megawatts against a local demand of 2 100MW. He said this meant that the country would have over 1 900MW for export."
Well, two years after Undenge's prophecy was supposed to have come true, he was sent to jail. The last time we saw Undenge, he was running as fast as he could out of the gates of one of our fine prisons, after being pardoned by the country's latest owner. He had been jailed for giving a contract to a crony.
We do not know why they arrested him for such a small, petty crime like corruption. He should have been arrested, instead, for false prophecy.
Let the MPs eat
Muckraker cannot believe that we are into a new week and there is still debate about the decision by the people's elected representatives to eat on their behalf.
Some people are still complaining that Members of Parliament have accepted loans of US$40 000 each. Among the grumblers is Nelson Chamisa, who called the money a "bribe".
Chamisa should leave these legislators alone. Did Tendai Biti, as Finance minister in 2012, not let MPs run off into the sunset with free cars and US$9 million of free loans? Can we please allow people to eat in peace.
Besides, this business of saying we must not accept money from a government that we have been telling ourselves is illegal is unfair.
When we are at rallies or lying to the gullible people of Twitter, yes, Mnangagwa is illegitimate. But when it comes to allowances, perks and cars, he is our President and Head of State and Government and Commander-in-Chief of the Zimbabwe Defence Forces and Chancellor of all universities.
Calm down: Mutsvangwa
It had to take Chris Mutsvangwa this week to put this non-issue of chefs' perks into perspective. Just when people are losing their minds, he is always the calm head in the room, telling everyone not to panic.
Asked about the issue, Mutsvangwa was surprised to be asked about the issue.
"Every MP is entitled to a good welfare and they should not languish in poverty. We are told that some people are saying we have bribed the CCC MPs, that is not correct," Mutsvangwa said.
For Zanu PF, there is one big disappointment about the fact that MPs have accepted US$40 000 loans in the midst of alleged poverty; it is that the money is far too little.
City in progress
In Gweru, where services are collapsing like everything else around this corner of the woods, councillors sat down to discuss the most important issue of the day — giving President Emmerson Mnangagwa the Freedom of the City status.
"This is the highest civic honour in recognition of His Excellency's contribution to the growth of the city. He has done a lot and deserves the status we have conferred on him," according to Mayor Hamutendi Kombayi.
There will be people wondering what exactly this contribution Mnangagwa has made to Gweru is. What "done a lot" has he really done?
Well, it must be remembered that, recently, Kombayi came out to tell his councillors to hire donkey-drawn carts for refuse collection in the city. It is the sort of thinking outside the box that the President himself has shown at national level, from cutting ribbons on urban wells to commissioning earth ovens. It is only fitting that a city going back to donkeys for transportation recognise him as a visionary.
They do not call Gweru the "City of Progress" for nothing.
Crazy South Africans
African leaders must be wondering what has gone into the people of South Africa.
For some reason, some people there are calling for Cyril Ramaphosa to resign. One would think that the man committed some high treason of some sort. But, no, his so-called crime is that he found some money through his hard work and decided that his sofa was the best place to keep it.
He then, allegedly, tried to make sure police kept their mouths shut when some revolutionary decided to steal the money.
All this must be very confusing to fellow leaders around the world. At the next African Union summit, they will be milling around him asking him why on earth he even contemplated resigning, just because some people think he is corrupt.
Did he not hear that in Zimbabwe, our former owner once lost US$1 million that he had stashed under a bed at his rural home at Kutama?
Surely, leaders are allowed to keep spare change lying around the house. And you want to resign for that? What a wimp, this Ramaphosa fellow is.
Another one for Dr Amai
The nation joined together in wild celebrations and general revelry at the news that the wife of our current owner had received an honorary doctorate.
It was announced to all the nations of the world: "First Lady Auxillia Mnangagwa has been conferred an Honorary Doctor of Philosophy (Honoris Causa) in Development Studies by the Zimbabwe Open University in honour of her efforts to improve the standard of living in disadvantaged communities through programmes such as "Gota/Nhanga/Ixhiba programme", her fight against cancer, and efforts to safeguard children's rights."
The citation went deeper: "A true embodiment of an African woman, who has earned local and international accolades due to her outstanding humanitarian work."
We are a truly blessed nation. Two Dr Amais in a row is something other nations can only dream of. We are shocked that, this time, the doctorate did not take just two months of study.
Related Topics