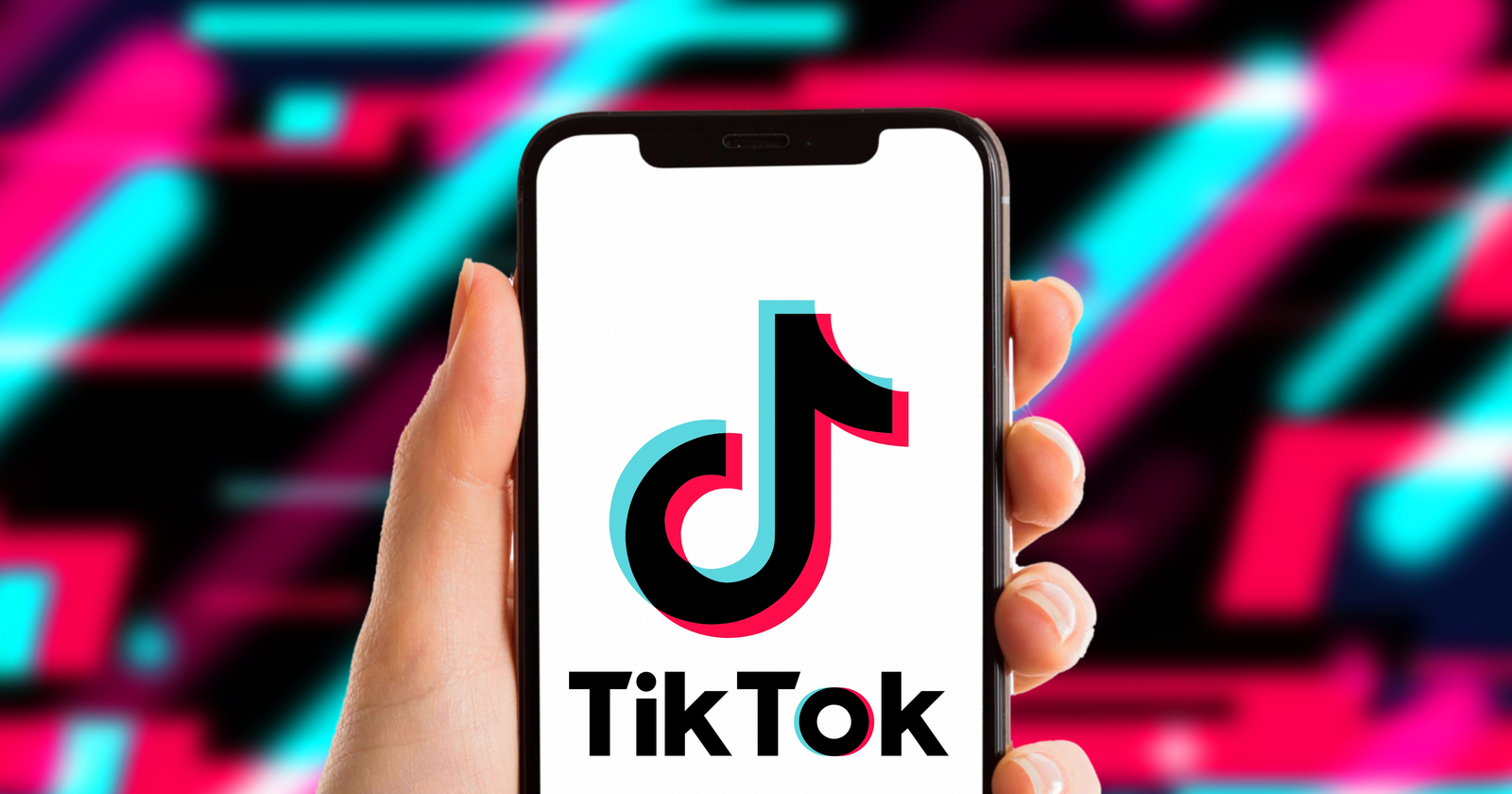 BELOW is Part 11 of a series from a report published by Friedrich Naumann Foundation for Freedom, which was launched on November 18 in Harare:
TikTok, WeChat, FortNite
China has positioned itself as a global leader in the development and export of video games and Apps, which are widely accepted as having surveillance capabilities.
One example, which has gained global popularity is TikTok, a short video sharing platform and App,developed by the Chinese company ByteDance, which by 2021, just five years after its launch, was ranked the most visited website in the world, surpassing Google.
Along with its massive growth have been concerns over the user privacy. In June 2020, India banned TikTok and 58 other Chinese developed applications, citing "concerns that these apps were engaging in activities that threatened national security and defence of India, which ultimately impinges upon the sovereignty and integrity of India."
At the time, India was TikTok's biggest market outside of mainland China. Similarly, in August 2020, then US president Donald Trump banned TikTok and WeChat from transacting in the US and with any US based companies. (Although this ban was reversed in June 2021 by current US president Joe Biden.)
Most recently TikTok has been warned by several European Union data protection authorities, that its plans to use large-scale data mining and profiling to introduce targeted advertising without user consent were in violation of the EU's General Data Protection Regulations (GDPR) including Ireland's Data Protection Commission is currently investigating TikTok in relation to the processing of children's personal data and transfers of personal data to China.
WeChat is an App developed by the Chinese company Tencent, which is pushing to gain traction across the African continent. (It should be noted that these companies are global in terms of their shareholders, whoare spread across Europe, America and Africa.)
Unlike TikTok, viewed mostly as a leisure/entertainment App, WeChat combines a number of functions: instant messaging, money transfers, and prepaid electricity and airtime purchases.
In South Africa, WeChat has partnered with local entities such as Standard Bank to offer mobile money services. By 2015, WeChat had five million registered users in South Africa while WhatsApp had 10 million users.
Digital rights organisations like Mozilla have raised privacy and security concerns over WeChat.
Chinese video game companies have developed or are involved in the publishing of globally dominant online gaming titles such as FortNite, PUBG, and Call of Duty: Mobile.
Some of the privacy concerns of these games include the use of a real name policy, which requires online gamers to use their real names on their gaming profiles. Another privacy concern stems from Tencent's announcement in July 2021 that it was incorporating facial recognition technology in its games for age verification purposes to ensure compliance with the Chinese government's rule on allowing young gamers to play games for only a limited amount of time each day.
The possibility that these Apps and games send information to Chinese servers, coupled with the fact that facial recognition technology and other forms of spyware may be added onto these platforms and games, raises legitimate concerns that these Apps and video games may be quietly repurposed for surveillance of their users, by either the corporations themselves or at the behest of governments.
Built-in surveillance
To date Chinese corporations have constructed some 186 government buildings throughout Africa and 14 intra-governmental telecommunication networks, all such corporations being required by law to assist the Chinese Communist Party in gathering intelligence.
In January 2018, the French newspaper Le Monde reported that the servers installed by the Chinese telecommunications company Huawei in the African Union (AU) headquarters were uploading their content to servers in Shanghai, China.
The Financial Times newspaper corroborated Le Monde's account three days later. The AU building, constructed by the state-owned China State Construction Engineering Corporation, was also found during an inspection to include listening devices.
It is possible that Beijing has digital surveillance on a much wider range of African government facilities than just the AU headquarters.
Chinese technologies, companies
More than 70% of Africa's 4G networks were built by Huawei, and the company is moving forward with plans toset up 5G networks on the continent.
Huawei, ZTE and other Chinese telecoms have built and/or outfitted at least 14 government networks, including dedicated military and police telecoms systems, providing surveillance capabilities beyond just telecommunications infrastructure.
Chinese entities, such as Huawei also produce a diverse range of consumer devices like mobile phones, mobile Wi-Fi devices, laptops, tablets Wi-Fi routers for the home.
In instances where a Chinese manufacturer builds backdoors or vulnerabilities, which may be exploited by State security agencies, the diverse products would ensure a wide range of surveillance entry points and methods available to the state.
In Zambia and Zimbabwe, Huawei and ZTE have played a major role in providing the telecommunications infrastructure. Having introduced 3G technology to Zambia in 2009, Huawei was then contracted to supply and install cell phone towers across parts of rural Zambia in 2015.
In 2017 the national data centre, financed by Chinese banks and the technology and equipment provided by Huawei, was handed over to the Zambia Information and Communications Technology Authority (ZICTA). Total cost for this data centre was estimated to be US$75 million.
Huawei and ZTE have also contributed to the core national telecommunications infrastructure in Zimbabwe. In 2010, Econet, Zimbabwe's largest mobile network operator, launched its plans to build links to the SEACOM and EASSy submarine fibre optic cable systems, along with a 7,500-kilometre fibre network connecting all major cities in Zimbabwe.
Huawei was the technical partner and supplier for these contracts. In 2015, Econet Wireless announced a $500 million loan from the China Development Bank and Huawei's Chinese state-owned competitor in the telecommunications equipment market, ZTE. In 2019, Econet was reported to team up with ZTE to replace redundant core network components, originally supplied by Ericsson.
In 2015, the state-owned mobile network operator NetOne started rolling out an LTE network upgrade led by Huawei, worth an estimated US$218 million financed via a loan received from the China Exim Bank.
In 2017, NetOne received an additional US$71 million from China Exim Bank for Huaweito expand and upgrade its networks. In 2019, TelOne, the state-owned telecommunications service provider, commissioned its National Backbone Fibre Link, culmination of a US$23,6 million project funded by the China Exim Bank and built by TelOne and Huawei.
An indication of the close ties enjoyed by Zimbabwe and Huawei was the tax exemption granted by the Zimbabwean government to Huawei in 2020, backdated to apply from December 2009.
Both state owned and private media in both countries (Zimbabwe and Zambia) have reported widely on the different public private partnerships and other agreements between the governments of the two countries and Huawei or ZTE.
However, there is less transparency about the extent of surveillance conducted through the use of the national telecommunications infrastructure.
There is a lack of public information on the extent of state surveillance undertaken in terms of laws that enable surveillance in Zambia and Zimbabwe.
These laws do not provide any avenues for public scrutiny, for example, having telecommunications companies report how many interception requests they received from state security or law enforcement entities.
The surveillance laws also do not place any duty on the state or judiciary proactively to provide information on the number of interception of communications warrants applied for or processed.
Surveillance activities are classified as national security endeavours and as a result are immune from parliamentary and judicial oversight or scrutiny.
This sense of autonomy is bolstered by the fact that the security and intelligence agencies responsible for surveillance are under the direct authority of the President's office.
Survey participants cited Huawei and Hikvision as suppliers of surveillance cameras introduced to monitor public spaces deemed crime hotspots, traffic and a country's borders.
Huawei was identified as one of the main suppliers of technology and infrastructure used in the national data centres in Zambia and Zimbabwe. Additionally, in Zimbabwe, Huawei is believed to play a major role in the design of the Cyber Security and Monitoring Interception of Communications Centre.
The absence of adequate privacy frameworks which enables the repurposing these technologies is a concern.
In addition to supplying equipment for the core national telecommunications infrastructures in Zambia and Zimbabwe, Chinese manufactured devices are used by the majority of citizens in both countries.
Another Chinese company, Transsion Holdings, was the leading supplier in 2017 ofmobile devices in Africa, surpassing more established brands such as Samsung.
While countries such as Australia, the UK and Canada are banning the use of Chinese sourced 5G infrastructure and technologies over surveillance fears, African countries, including Zambia and Zimbabwe are engaging Chinese manufacturers in the rollout of 5G coverage in their countries.
The Western governments' push against use of Chinese manufactured 5G equipment is based initially on the belief that the companies are subservient to the Chinese government and prone to be forced to include backdoors in the hardware and software, to give Beijing remote access.
Secondly, eavesdropping is a risk, even though security experts believe any efforts to listen in would be detected by the host country.
A third concern is the possibility that in the event of a larger geopolitical conflict Beijing could use its access to degrade or disrupt communications services which run on networks built on Chinese manufactured 5G technology.
The move from a paper-based voter registration system to a biometric voter registration has provided governments in Zambia and Zimbabwe with more tools that can be repurposed for mass or targeted surveillance.
Zambia engaged a German firmfor the registration for identity cards, and an American based firm for the biometric voter registration exercise.
In this case these were not Chinese service providers but the data collected from these registration exercises will be stored in the national data centre, which runs on equipment from Huawei. In Zimbabwe, the government engaged Laxton, a Chinese based supplier for its biometric voter registration. A stark example of how the repurposing of biometricdatabases can lead to real harm played out in Afghanistan when the US military and its allies pulled out of the country in 2021, leaving it in the hands of the Taliban.
Biometric databases which contained data and information of Afghanis who had worked with the US military and other foreign entities were used by Taliban to track and target them.
Biometric data collected during national registration and voter registration exercises must be protected with legal frameworks to ensure that the biometric data is not misused.
Musodza is an ICT expert with more than 16 years of experience in digital security, internet governance and cyber policy work. He holds degrees in computer science, Law and post grad qualifications in cyber law and digital security. He is a co-founder of the Digital Society of Zimbabwe and The Ethical AI for Africa Project. Hove is a researcher with a decade of experience in information technology law and policy work. He has previously led Digital Rights work at the Media Institute of Southern Africa, Privacy International and Consumers International. Saki is an LLD candidate at the University of the Western Cape researching on data protection, and privacy frameworks with a focus on Zimbabwe. He currently works for a global philanthropy foundation as a programme officer focusing on closing civic space (online and offline), and protection of human rights defenders. He writes in his personal capacity.
Related Topics