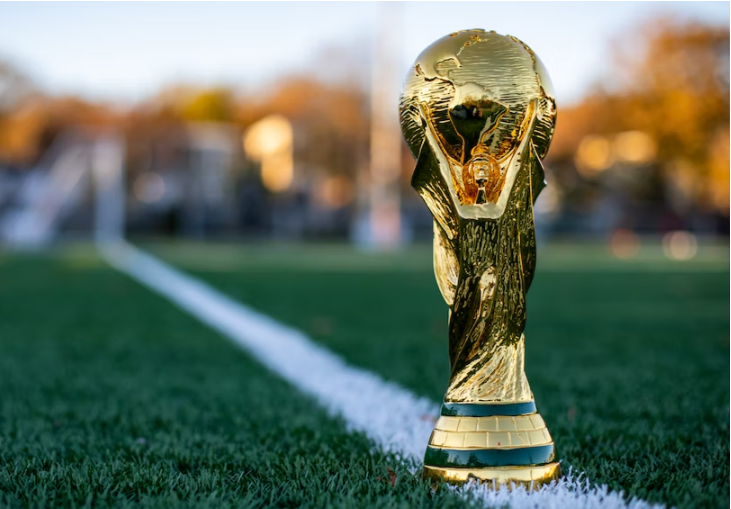 The best football teams from around the globe will be facing off on the pitch very soon: The FIFA World Cup 2022 in Qatar is around the corner and promises a whole month of world-class football in November and December. Fans from Africa can look forward to seeing five African teams representing CAF in Qatar: Cameroon, Morocco, Tunisia, Ghana, and Senegal all qualified for the big event. Do they have a chance to get into the knockout rounds or even make it all the way at the World Cup?
Which teams from Africa are contending?
The CAF qualifiers saw some very close calls. The rule that away goals weigh more helped both Ghana and Cameroon to make it through, while Senegal had to settle their win over Egypt during penalty shootouts in the playoffs. Tunisia scored a 0-1 win against Mali and Morocco defeated DR Congo with a glorious 2-5 on the pitch. With that, the five CAF teams going into the World Cup were decided: Cameroon, Morocco, Tunisia, Ghana, and Senegal will be travelling to Qatar. For Cameroon, it will be their 8th, for Morocco and Tunisia their 6th, for Ghana their 4th and for Senegal their 3rd appearance at a World Cup. How will they fare this time around?
African teams don't have the strongest track record at the World Cup, as only 13 African countries ever made it into the final rounds, and only 3 ever reached the quarter-finals of a World Cup. The odds for one of this year's African nations to reach a better standing are slim, but not impossible. Bookmakers around the world have been watching each participating team and every player closely to calculate up-to-date odds for the tournament. Fans can use these to see each team's current odds of winning a match or the entire tournament and place bets on their favourite teams. Experts have reviewed and rated the best UK betting sites and similar platforms to check odds and bet on the tournament, as well as many other sports events. Looking at the African teams' odds, it seems, hopes for Senegal to make it through the group stage are the highest, whereas the odds for the other teams to make it to the knockout stages are rather slim.
Senegal – Africa's top candidate at the event
Senegal was drawn into Group A where they will be facing the hosts from Qatar along with the Netherlands and Ecuador. Senegal is the reigning Africa Cup of Nations Champion and has some strong players in its squad that could make a difference on the pitch in Qatar. While the Netherlands are currently favourites for Group A, Senegal ranks second, giving them good odds to make it into the knockout rounds. With key players such as Edouard Mendy, Kalidou Koulibaly, and Sadio Mane, Senegal could make it far. Their best performance at a World Cup was when they made it to the quarter-finals in 2002. Will they exceed this two decades later?
Slim odds and tough groups for the other teams
The rest of Africa's teams will likely have a much harder time at the event. Ghana plays in Group H, where they will have to play strong contenders Portugal, South Korea, and Uruguay. Their group could therefore easily be called the group of death, making it near impossible for Ghana to make it through the group stage despite some experienced players on their team. Cameroon was not much luckier in their group draw, as they will be facing the tournament's top favourite, Brazil, in the first round, as well as Switzerland and Serbia, making for a tough battle for Cameroon's team. Tunisia will get to play the defending world champion from France in the first round in Group D, alongside Denmark and Australia, while Morocco is in Group F with Belgium, Croatia, and Canada. In both instances, the chances of qualifying for the Round of 16 are slim, but not impossible, if each team is able to put on a strong fight with the quality players they have in their rosters.
The upcoming FIFA World Cup promises exciting clashes between the world's best teams and a month filled with suspenseful competition. It will certainly not be easy for Africa's teams. Senegal has the best probability of making it to the knockout stages, but, as with any World Cup, anything is possible, and we will have to wait and watch the excitement unfold in Qatar.
Related Topics