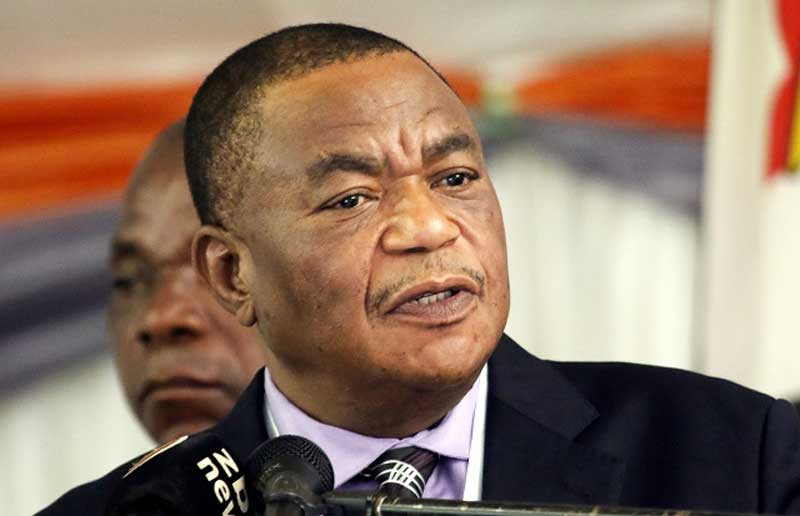 THE Zanu PF congress started on Wednesday with a number of observers keenly watching President Emmerson Mnangagwa's next move after the party endured a bumpy journey towards the elective indaba.
The congress comes as the ruling party prepares for the 2023 harmonised elections.
The path to the congress, which reaches fever-pitch today when the main events start at the Robert Mugabe/Freedom Square in Harare, was not easy for the Zanu PF leadership.
The ruling party started the journey which ends tomorrow with the meeting of the Politburo, Zanu PF's supreme decision-making body, chaired by Mnangagwa who is currently standing atop after seemingly outmanoeuvring his opponents, following a chaotic restructuring programme.
The restructuring exercise, which started with the establishment of cell structures, was marred by violence when members started selecting district structures ending with the recently held central committee elections.
The exercise saw Mnangagwa storming into the elective congress seeking to tighten his grip on power while manoeuvring to shrug off a court application filed in 2020 contesting his legitimacy as the party's leader, among other fluid dynamics that can potentially define the landmark event.
Mnangagwa (80), who succeeded former president the late Robert Mugabe in a coup in 2017, has also been accused of failing to unite the party which was dismantled in various orchestrated moves to succeed the party's former leader.
The current Zanu PF leader vanquished a vibrant faction popularly known as the Generation 40 (G40) which was fronted by Mugabe's wife Grace with support from former cabinet members Jonathan Moyo, Saviour Kasukuwere, Patrick Zhuwawo, Walter Mzembi and several others.
Political commentators and observers have noted that while Mnangagwa has managed to overcome perceived challenges allegedly coming from his deputy, Constantino Chiwenga (66), his main challenge would be to unite the party.
Firstly, Mnangagwa has to appoint another state vice-president after his deputy at the party level, Kembo Mohadi, was forced off the deck after an embarrassing sex scandal involving married women.
Three factors, former PF-Zapu cadres, women's quota and constitutionalism, would be behind his mind when making a decision.
Mnangagwa is also presiding over a party that is divided between his and Chiwenga's leadership, a situation that could be giving him sleepless nights.
The Zanu PF leader who has reached his prime in age and politics could be aware of the political manoeuvring within his party as his and Chiwenga's supporters are engaged in nascent fights over leadership.
Chiwenga, political scientists believe, would rather ride the Mnangagwa factor ahead of the general elections next year while waiting on the wings to take over Zimbabwe's and the party leadership.
Mnangagwa is also under pressure on the candidates he will appoint to the politburo after some of his members lost their central committee positions.
Cadres including Mthuli Ncube, Jabulani Sibanda, Jenfan Mswere, Amon Murwira, Frederick Shava, Tendai Chirau and several others could benefit from Mnangagwa's benevolence and their recent victories in the central committee elections.
However, party functionaries like Sydney Sekeramayi, Edna Madzongwe, Webster Shamu, Lillian Zemura and Simbarashe Mumbengegwi among several other "old horses" could find themselves in the Council of Elders that the congress is likely to introduce.
Meanwhile, political commentators, this week argued that while Zanu PF members would find each other ahead of the elections next year, the divisions that have dogged the party since its formation in 1964 would continue unabated.
In an interview, South Africa-based university lecturer, Ricky Makonza said while Mnangagwa has out-foxed his rivals, he still has a mammoth task to unite his fractious party.
"He has managed to generate sufficient consensus among the various components of the party that he is the most viable candidate for the presidency. However, beyond the election, we are likely to see a resuscitation of the contest, particularly with those backing Chiwenga as the successor.
"Chiwenga's supporters are likely going to work hard to put their preferred candidate in a good position to succeed ED, more so given that this is Mnangagwa's second term. By implication, divisions in Zanu PF will continue after the congress and 2023 elections," Makonza said.
Another political commentator, Elfie Moyo expressed doubt that Mnangagwa would manage to quell the infighting within Zanu PF.
"It is unlikely that any leader of Zanu PF will ever succeed in preventing factional fights and therefore they will continue to ravage the party even after its congress. It will remain weak and divided and incapable of surviving outside state power.
"The main reason for battles for control over the party is because those who control the party can safely corruptly loot from the state with guaranteed impunity. There are no better leaders in Zanu PF. The party is incapable of regenerating itself because there are no reserves from which it can draw clean and capable leaders who can rescue the country from the ever-deepening political and economic crisis," Ncube said.
The jury is still out as Zanu PF concludes its congress tomorrow with many waiting to see if Mnangagwa, who is also touted for being an astute politician, would produce another miracle.
Mnangagwa proved to be a fox in the political game following his ascendance to power, albeit, on the backing of Chiwenga who led a military coup to topple Mugabe and the G40.
Related Topics