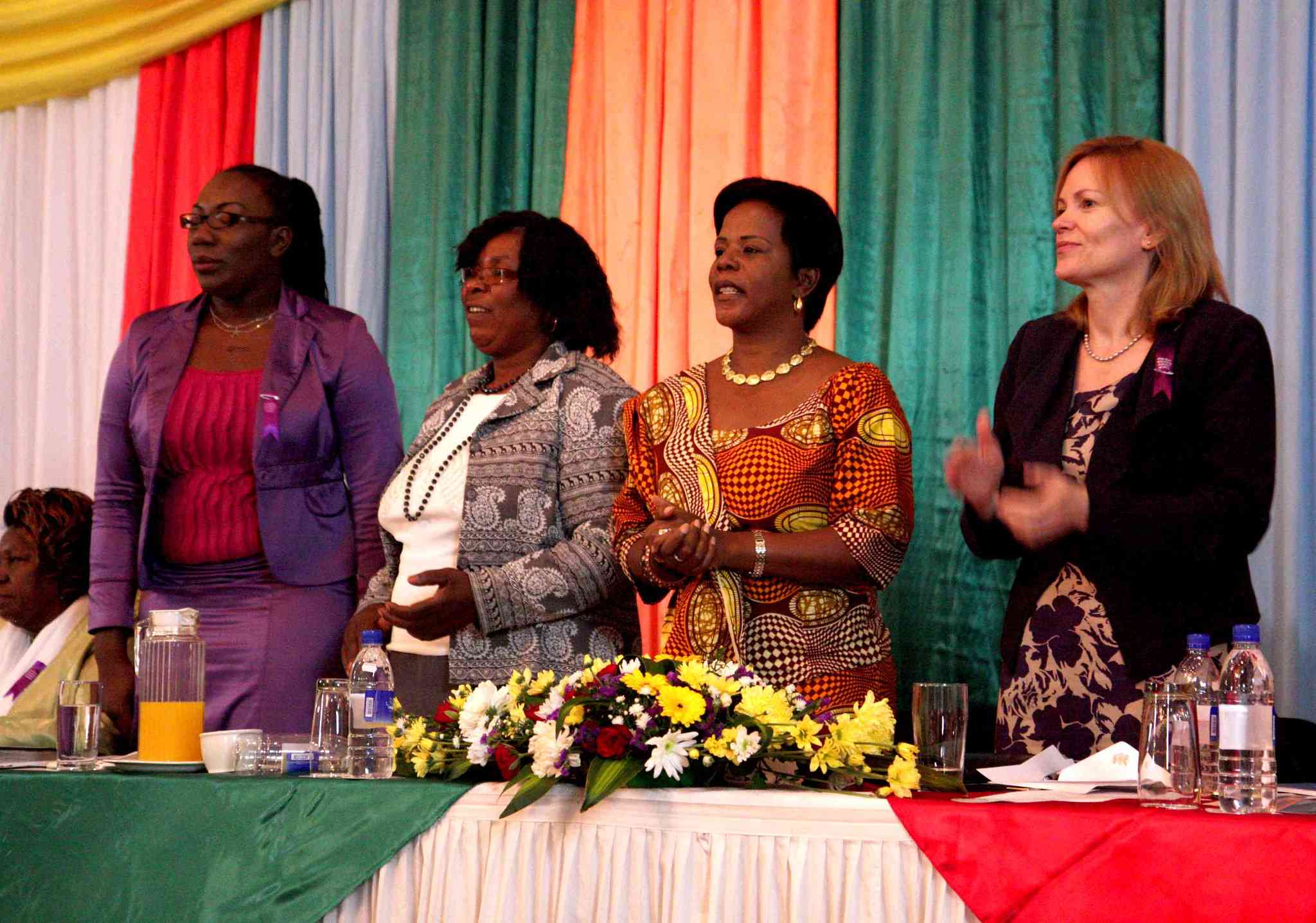 I LOVE facilitating processes where I train women. It is such a fulfilling, shared and collective growth curve. This past week, I made life epic working with women from Chipinge. They are a part of the Zimbabwe Gender Commission and UNWomen — led Women Rise in Politics Project that seeks to enhance the capacities of women seeking to run for public office. Within the week too,
I mentored young women journalists from Gweru who are a part of the Frederick Neumann Foundation-led Womentorship Programme. Both experiences convinced me that women's lives are full of complexities. The death of Queen Elizabeth II almost confirmed this narrative as I was roped into debate after debate around what it means to be a woman in leadership. Life is indeed a whole load of complexities for women doing what they can to live lives free of violence as they see to make a difference.
The complexities
Session after session, sister after sister, as they shared their stories during the different meeting spaces, it was very telling that women live lives full of contraction and are constantly trying to explore the best ways to remain sane. Life seems to inherently favour men as they enjoy an unlimited and unquestionable privilege, power, access and control to many realities in life. Every human being desires a certain level of privilege, power, access and control. It makes life flow better and enhances human dignity! However, as women, we have often been dealt an unfair blow and many of our life experiences are not defined by ourselves by a society that has given itself the permission to dictate the pace at which women's lives ought to be lived.
Women can lead. Their shared narratives and stories no matter their age, socioeconomic narrative and status revealed that women generally are leaders. The power to harness their energy for the good of their families, communities and lives, in general, is formidable.
One can clearly see that life is full of many obstacles for women and yet they continue to stand on the giant shoulders that many lives have stood on so they see much farther and are propelled to greatness.
The women of Chipinge and Gweru are evidence of what it is like to be a woman living life against all odds. From self-socialisation, building resilience in the face of struggle, defying odds by joining male-dominated fields of science and technology and merely being able to attend training sessions with babies – women have shown that they are a mark above the rest.
Enter the death of Queen Elizabeth II. These past few days have been awash with many debates, stories of all sorts about the Queen of England. There is the truth that is very obvious — she was a person of privilege, power, and class and unfortunately according to many Pan Africanists' standards, did not manage to defend her legacy by apologising for the atrocities suffered by many Africans where she could have spoken out. The question that had many of us as women talking is, how can women use their position, power, privilege and possessions to make a difference for other people? How can these women further humanity? Well, I suppose the response is different depending on where one stands.
The truth is as long as a woman does have a position, power, privilege and possessions, she can choose to step up and make a difference for humanity. It takes a lot of courage and grit to ensure that one's voice is more than a ceremonial note but actually is amplified in the face of struggle so other lives are respected, uplifted and enhanced. That was what the women of Chipinge and Gweru echoed throughout their collective highlights of what it means to be a woman trying to make it in such a male-dominated world.
Making a difference
Women can become each other's cheerleaders! As I witnessed the women share their stories across geographical boundaries, it was evident that what we face is similar and there is a need to collaborate, share and support each other. Yes, patriarchy has its own share of influence on how we choose to view ourselves and each other but the truth is that we can step up to make sure that our lives are well lived and we have the capacity to hold hands to make a difference in this world.
Women have the power to collectively enhance the lives of humanity and make sure that the world becomes a better place. By choosing to use our position, power, privilege and possessions, there is more that women can achieve and make sure that the world becomes a better place.
Acts of kindness have a very special ripple effect that if women came together and decided to do one random act of kindness, the world would never be the same again.
It is very possible and women are able to make a difference so that Zimbabwe becomes a better place. In the face of many social ills Zimbabwe currently faces, women can be the solution.
We continue to look up to each other and believe that women hold the keys to transforming Zimbabwe. Until then, we live, laugh and love in a bid to show the world that we were here, becoming better, making our mark, and leaving our footprint as we make the world a better place!
Chirenje writes in her personal capacity as a citizen of Zimbabwe. Twitter: @graceruvimbo; Facebook: Grace Chirenje; Instagram: @graceruvimbo
Related Topics