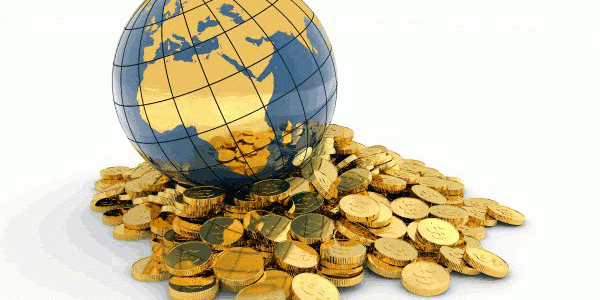 IN the face of socioeconomic and political challenges buffeting the continent, Africa's fintech sector is emerging as a strong force like the horn of a unicorn.
As the number of start-ups is growing in leaps and bounds, so is the aggregate for fintechs.
The latest stats released by global research institute McKinsey reveal between 2020 and 2021, the number of tech start-ups in Africa grew three-fold to around 5 200 companies with nearly half of these being fintechs.
McKinsey's "Fintech in Africa: The end of the beginning" shows that African fintechs have already made significant inroads into the market, with estimated revenues of around US$4-6 billion in 2020 and average penetration levels of between 3-5% (excluding South Africa).
Furthermore, the analysis estimates that Africa's financial-services market could grow at about 10% per annum, reaching about US$230 billion in revenues by 2025 (US$150 billion excluding South Africa, which is the largest and most mature market on the continent).
The report is very bullish of the growth prospects for African fintechs over the next two or so years:
"African fintech is emerging as a hotbed for investment, with average deal sizes growing and the proportion of fintech funding in Africa increasing over the past year, bringing jobs and growth to African economies. And the story is only just beginning. As fintech matures, financial services on the continent are at an inflection point, and several African countries have a significant opportunity to capitalise on the momentum of recent years to unlock further potential in the sector," says the report.
It added: "Despite a slowdown in funding in line with global trends, we expect significant growth and value creation to lie ahead for the fintech industry in Africa. Cash is still used in around 90% of transactions in Africa, which means that fintech revenues have huge potential to grow. If the sector overall can reach similar levels of penetration to those seen in Kenya, a country with one of the highest levels of fintech penetration in the world, we estimate that African fintech revenues could reach eight times their current value by 2025."
While the lion's share of value in the market (approximately 40%) is currently concentrated in South Africa, Ghana and Francophone West Africa are expected to show the fastest growth, at 15% and 13% per annum respectively, until 2025. Nigeria and Egypt follow, each with an expected growth rate of 12% per annum over the same period.
Overall, McKinsey anticipates that the growth opportunity in fintech is likely to be concentrated in 11 key markets: Cameroon, Côte d'Ivoire, Egypt, Ghana, Kenya, Morocco, Nigeria, Senegal, South Africa, Tanzania and Uganda, which together account for 70% of Africa's GDP and half of its population.
The "Africa Investment Report" indicates that Venture Capital (VC) firms invested US$4,9 billion in 2021, the equivalent to the combined African start-up inflows recorded in 2018, 2019, and 2020. The aggregate 2020 venture capital for African start-ups stood at US$1,7 billion up from US$1,27 billion in 2019.
In a year in which start-up funding grew 2,5 times from the 2020 outturn, fintechs accounted for 62% (approximately US$2,9 billion) of the aggregate figure, doubling the 31% recorded in 2020 to establish a new annual record.
Healthtech and Biotech trailed at 8%, with logistics (7%), education (5%), and cleantech (5%) rounding up the top five sectors by investment value.
Fintechs and incumbents could focus on building talent and training for the future as well as looking to build partnerships — with each other and with regulators — to build out the ecosystems necessary to support fintech growth alongside national development priorities.
Mabunda is an analyst and TV anchor at Equity Axis, a leading financial research firm in Zimbabwe. — [email protected]
Related Topics