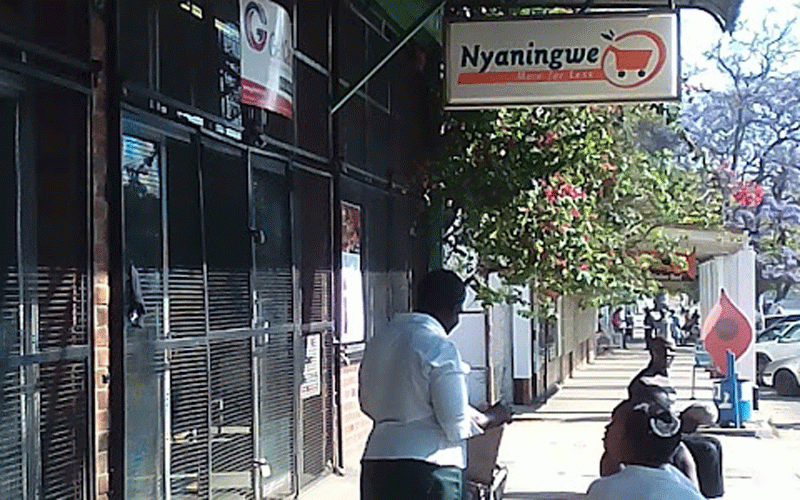 A visit to Nyaningwe Growth Point this past weekend showed that back in Harare some people in high offices are living in a fool's paradise. The growth point is roughly half an hour's drive from Masvingo City and three hours from Beitbridge border post.
One thing was clear at this settlement of about 10 000 people, the economy has dollarise contrary to the exhortation of those who run the country's monetary and fiscal policies.
The people at this fast growing centre wouldn't touch a bond note with a long stick; all commerce is done in the greenback and the ZAR cents which are used as change.
So what's special about Nyaningwe Growth Point? It is at the heart of Masvingo province and what happens there reflects what's happening all over the southern region.
Bulawayo and Matabeleland provinces dollarised aeons ago.
There are very many reasons why, according to economists, dollarisation is bad. One such reason is that a country cannot develop using a currency that does not belong to it; which it can't manipulate. Goods produced in such a country can't be competitive on the international trade market.
Also, they argue, a national currency should be a source of pride for the country. All very valid! But what is the reality on the ground?
At the Reserve Bank and at Treasury, they continue to yap-yap about the Zimbabwe dollar in its different guises: bond note, RTGS and ZWL.
Besides the Zimbabwe dollar's nuisance value, right around the country, the 61% of the population that lives in the rural areas has no access to it.
Those who have can only use it in urban areas since the rural areas are mostly unbanked. No shop in the rural areas has a point-of-sale machine and most don't accept Ecocash payments.
So, the only solution is the USD. Mukuru and World Remit have set up bases at the growth points.
This week it was announced that urban transport company Zupco would begin charging bus fares in USD. Harare City Council and other municipal authorities around the country have also begun to charge for everything including rates in USD. The government itself, which should lead by example, transacts mostly in foreign currency. So why the pretence that the economy has not dollarised when the truth is, it has?
Government has opted, it would seem, for piecemeal dollarisation. It is accepting bit by bit that some sectors should dollarise immediately so that when eventually dollarisation becomes universal it will pretend it wasn't responsible. It is also trying to avoid paying civil servants in USD by pretending that the Zimdollar is the main currency in the country.
But this kind of chicanery cannot continue to work when everyone in the country has rejected the local currency. With the volatility of the local currency stoking the fires of hyperinflation the situation is fast becoming revolutionary.
Accept the people-driven dollarisation and be damned.
Related Topics