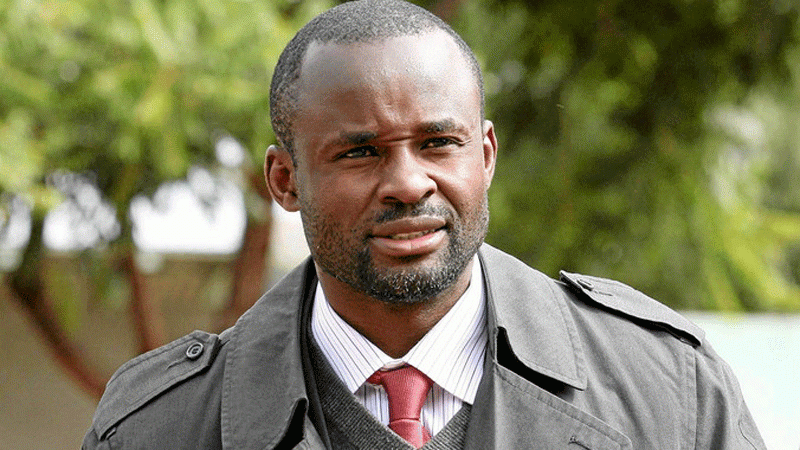 There has been a bit of furore over how our favourite courts at Rotten Row have handled the Justice Mayor Wadyejena issue. Of course, the uproar is from the usual malcontents led by Shumba Temba Mliswa and some oppositional forces.
But everyone knows the source of Shumba's disgruntlement; remember he is now wallowing in the wilderness and seeking some relevance. What happened to Young Mayor is fair and square; remember his super cars are in our custody. So are more than 22 haulage trucks all worth a fortune. He also deposited loads of good Zimbabwe dollars with the Clerk of Court.
His foreign trip on parliamentary business shows how much of a patriot he is. If one can swindle US$5 million and still wish to serve his country with honour, that's a sign of his dedication to duty. Don't worry, he won't be up to any mischief; he has no foreign bank accounts which he can tamper with while abroad. So, what's the hurly-burly for?
Incomparable
There have been attempts to compare the way that Job Sikhala and a handful of reprobates from St Mary's or is it Nyatsime have been treated by the courts. (How many are they anyway; the figure varies from 11 to 16?) But that's impossible; what Young Mayor did is normal, it doesn't destabilise the country, just shakes a few cotton farmers in Gokwe.
On the other hand, Ali Baba and the Nyatsime Thieves sought to subvert the national order. I can assure you, you can't compare Mayor's badge of honour with the thieves' inglorious acts of trying to shake the Shake Shake at corner Rotten Row and Samora Machel.
Electoral season
As we go towards elections next year our great party is showing its true colours. Serious campaigning has begun. When we say serious campaigning we mean we are now beginning to do as we like.
Thanks Obert, I mean the "Most Obedient Son" of former president Robert Mugabe. If you think Young Mayor was too brazen with his shenanigans, Mpofu has just shown what stern stuff we are made off. Who can beat walking into farm, against the dictates of the law, and harvesting literally where one did not sow?
So, Mpofu, against the injunctions of the both the High Court and Supreme Court to leave Esidakeni Farm alone, waits until the crops are ready for harvesting and then pounces.
He laughs all the way to the market while oppositional dunderheads who claim to own the farm look in total awe. Our highest courts also look on. Ndokutongaka! That's why we always get the votes, we are ruling.
Green Bombers back
By the way, while we are still at it — the Green Bombers! When we stopped the National Youth Service, its founder Border Gezi must have turned in his grave.
And when we were getting into trouble during elections that came after his demise, he must have been turning and turning in his grave that those in the graveyard with him must have nicknamed him Rolling Gezi. Now he is smiling.
The Green Bombers are back. Ask Minister of Youth Kirsty Coventry; they will be rebranded. That means instead of cutting off political opponents' arms and raping women, they will have a new colour of uniform. This must be pretty reassuring coming from a lady.
Some people are opposed to this clever move, but our recruits are already making sure that such voices are few at our national public hearings outreach. Detractors say there has been some violence at these hearings. You think those minor scuffles are violence? Wait until next year.
Windfall for Gems
While still with Lady Coventry, the best thing that happened to Zimbabwean politics in the past few years, think of the Gems. These are the young women who have kept our sporting flag flying around the world.
Coventry should be very proud of them because ever since she retired from swimming, a sport from which she hauled an impressive number of Olympic medals, the national banner has been flying half-mast, that is, only around the neck of the country's owner.
The Gems, as the young women are called, have just qualified for the Netball World Cup. On their return, Kirsty was waiting for them and promised them a lot of moolah — US$11 000.
See just how the government appreciates the girls' effort. If they divide it equally among themselves and their backing team, each will walk away with a fortune. They wouldn't have found that kind of money on the roadside, would they? Go Gems, go! Go conquer the world; your country loves you.
Small house saga
Soon there will be a statutory instrument to backdate the new Marriage Act. That's necessary to silence all the young women who at one time or another were "small houses". You see, Kembo Mohadi didn't do anything wrong by co-habiting with a young married woman. There was consent, wasn't there?
And all the noises we are hearing about child abuse will be covered by the backdated Act so we can all go to the UN General Assembly this month in peace. And we can have Mohadi reinstated as our favourite Veep.
Congrats to all the 600 000 young women who, according to this year's census, would otherwise never have got married had it not been for the new Marriage Act.
Now the lasses can be legally recognised for co-habiting with anyone of their choice. Small housing and mapoto are now legit and on termination the courts will determine how property accumulated during the subsistence of the union will be shared.
This is what we call progress.
Related Topics