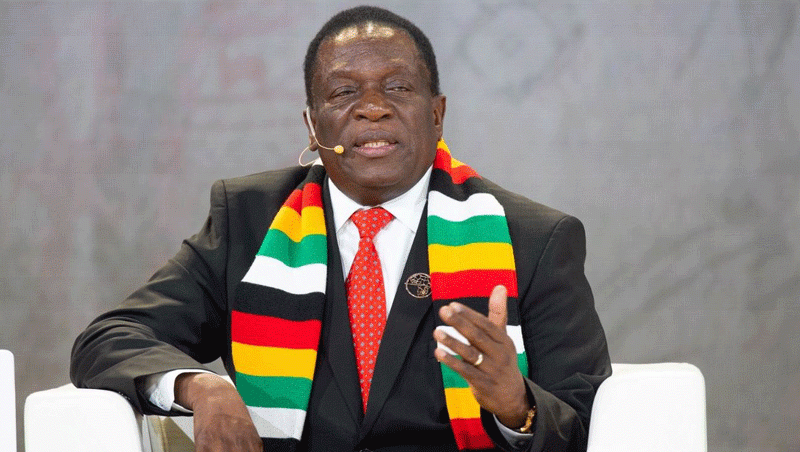 IN 2021 when President Emmerson Mnangagwa appointed Uebert Angel ambassador-at-large to the Americas and Europe, there was shock and consternation among those familiar with the man's shady background. None of his questionable background appeared relevant to his appointer.
We were told that he was "expected to use his vast experience in evangelism and business to promote investment for the country".
Until then, his known experience included a litany of fake miracles and possession of three national registration cards with different birth dates.
He had previously been accused of fraud and was also notorious for his big ego that thrived on flaunting shiny possessions.
He allegedly connived with a local car dealer to swindle a businessman of a Bentley.
Now the chickens are coming home to roost; sadly there is no opposition to pounce on this opportunity to rid the country of the elephant in the room.
The level of corruption since Mnangagwa took over stinks to high heaven.
Having come into power ostensibly to rid the country of thieves around the late former President Robert Mugabe, all manner of dubious characters have wormed themselves into his inner circle.
Whispers of gold smuggling emanating from the Midlands province during the Mugabe era pale into insignificance compared to the reality that has witnessed machete gangs digging up farmlands around the country.
Millions of Zimbabweans are starving while the few connected to Mnangagwa prosper.
Mnangagwa's silence since the scandal broke out does not reflect leadership. Contradictory messages from his coterie of incompetent communicators have been a tragicomedy and raised more questions than answers.
Zimbabwe has just been removed from the Financial Action Task Force grey list, but the Al Jazeera revelations raise fresh doubts about the country's compliance with Anti-Money Laundering and Counter Financing of Terrorism standards.
The whole world is now aware our borders are porous for transnational crime.
Only the gullible will believe that the police are investigating the "Gold Mafia". Claims that the "Gold Mafia" kingpins' bank accounts have been frozen must be dismissed with the contempt they deserve.
This government's reputation is in tatters and a huge opportunity to make amends has been missed.
Corruption is now a subculture and the new gold standard of behaviour. There is no political will to deal with corruption. Institutions tasked with fighting corruption have been weakened to allow open season for thieves.
And since it is clear that political office is the pathway to primitive accumulation, many are lining up to be Zanu PF candidates at local and national polls. And sadly, Nelson Chamisa's organisation is also home to thieves.
Zanu PF is going into the 2023 elections to protect its kleptocracy; which is why the pettiness, mediocrity and incompetence of the opposition is a national crisis.
Corruption is a tax on businesses and the poor. It favours the incompetent.
It punishes honest citizens and drives away foreign investors.
It is difficult to uproot once allowed to flourish as it has in our case.
Only a personal-values reformation inspired by a visionary, mature and principled political leadership will get us out of this swamp.
In the interim, it appears it's time to eat for vene vayo!
Trevor Ncube is Alpha Media Holdings chairman
Related Topics