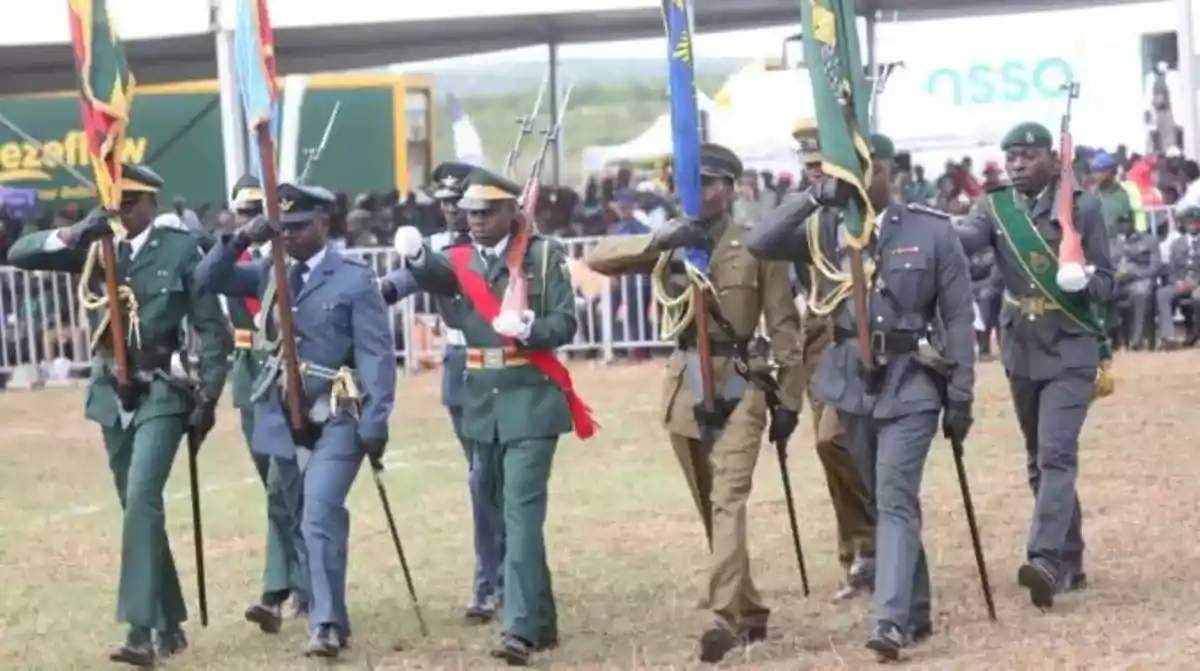 GOOD day President Emmerson Mnangagwa,
Your Excellency, in my estimation, it was inevitable for the 43rd independence anniversary to be devoid of ceremony. As I see it, even the hosting of the main event in a rural setting for the first time could not prime the pump.
It is my strong conviction that Independence Day commemorations forfeited their appeal and significance long ago. Given the exodus of the born-frees into the diaspora, methinks ideals of self-rule were doused by the cupidity of the privileged elite.
With all and sundry bearing the brunt of socio-economic woes on one hand and being subjected to systematic curtailment of basic human rights on the other, there could not at all have been any motivation for festivities. Verily, observance of Independence Day is now a stale ritual.
Your Excellency, what independence is there to celebrate when the opposition is haunted and hunted like prey? Their freedom of assembly is basically prohibited. The contagious celebratory spirit withered when an opposition parliamentarian was caged and has been denied bail for many moons for want of justice.
An insightful thinker, Marcus Aurelius, offered a Christ-like perspective on bearing repression with equanimity. His statement: "There is but one thing, it is to cultivate truth and justice, and to live without anger in the midst of lying and unjust men," is an enduring advice.
It is dispiriting that Zanu PF repeatedly fails the credibility test in all its intra-party elections. There are no prospects for credible national elections given the ruling party's electoral deficiencies, as evidenced by its recent bitterly disputed internal polls.
With the Zimbabwe Electoral Commission failing to uphold its constitutional mandate to independently manage electoral processes, the basic citizenry entitlement to choose representatives of their choice is in jeopardy.
Essentially, the political influence you exerted on traditional leadership, which is constitutionally mandated to be politically neutral, is a cancerous erosion of democracy. It is an untoward violation of the traditional social harmony to align chiefs with your political party.
It was gravely disingenuous to entice them with top-of-the-range vehicles, while their subjects are in poor health for want of basic medication at their local health service centres. It was ironic that you opted for the inducements ahead of medicines.
Methinks your endeavour to curry favour with members of the indigenous churches amounts to majoring in the minor. It staggers me that the conviction of John the Baptist that inspired him to declare "Repent and be baptised," has not descended upon one of the bishops.
Duly, the military operations of August 2018 and January 2019 are an antithesis of our independence.
They warrant you as the commander-chief of the armed forces to repent and be baptised, instead of regarding churches as captive audiences for election campaigns.
Oddly, even the children of freedom fighters are among the multitudes who hit the ground running in search of opportunities in far-flung jurisdictions as they run away from the country their parents fought for. There are no common good rewards stemming from the toils of their forebears.
Your Excellency, the liberation war cry was about to wrest the country from wealth grabbers. Citizenry believed without substantial evidence that colonialists were stealing our mineral resources for the benefit of the United Kingdom.
Despite the civilisation colonisers brought, evident in the infrastructure which government failed to maintain, they were nonetheless despised. Consequently, multitudes enlisted for the liberation struggle, risking their lives at its prime time.
Your Excellency, after decades of vilifying the colonial rulers, from Cecil John Rhodes to Ian Douglas Smith, revelations by the Al Jazeera documentary, Gold Mafia, brought about fresh insights.
Blinkers have fallen from the eyes of citizenry. It emerged, courtesy of the documentary which took two years of diligent compilation, that the gold smuggling that the settlers were formerly accused of has now been perfected by the elite who surround you.
Admittedly, the documentary does not implicate you directly in gold smuggling. Yet, by dint of the repeated claims by your ambassador-at-large that you were aware of the schemes, there could be incriminations on you.
His offer to set up a meeting between you and the Al Jazeera undercover journalists for a US$200 000 fee has inherent implications of your knowledge and possibly approval of the schemes. After all, he is your accredited emissary to the Americas and Europe.
Furthermore, his alleged telephone conversation with the First Lady over plans to launder millions of dollars in the presence of the reporters lives any rational person with the impression that you were acquainted with the money laundering goings on.
As I see it, considering the reputational blemish on you inherent in the revelations by Gold Mafia, it must have been with the aid of Dutch courage that you delivered the keynote Independence Day speech in Mashonaland Central province yesterday.
Granted, the documentary set in motion a tidal wave of emotions. Amid the ongoing ramblings, time is of the essence for you to introspect and respond timeously. Claims that you receive payment fortnightly from proceeds of gold and money laundering are too damning to ignore.
Your Excellency, ramifications of Gold Mafia are far-reaching. Bob Marley, a man who never aspired for public office, remarkably observed: "The greatness of a man is not in how much wealth he acquires, but, in his integrity and ability to affect those around him positively."
Cyprian Muketiwa Ndawana is a public-speaking coach, motivational speaker, speechwriter and newspaper columnist. He writes here in his personal capacity.
Related Topics