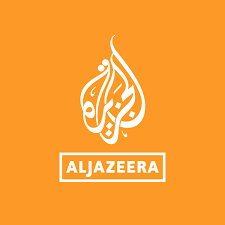 GOOD day President Emmerson Mnangagwa,
Your Excellency, it is my fervent conviction that the Al Jazeera four-part documentary, whose first edition Gold Mafia: The Laundry Service was premiered last week, has far-reaching consequences on your presidency.
It thrusts you on the horns of dilemma. It casts a dark shadow over your sincerity to your public pronouncements of zero tolerance to corruption and your Vision 2030 aspirations. Basically, the documentary raises credibility and ethical questions on your presidency.
Methinks it was by divine intervention that the documentary was not put together by any of the Western media houses. If that had been the case, government and Zanu PF propaganda machinery could have been unleashed to spew accusations of victimisation.
Considering that when you assumed the presidency you promised to arrest the criminals who surrounded your predecessor, the late Robert Mugabe, ironically, Gold Mafia is an exposé of money-laundering by people who surround you.
None of the said criminals and land barons who surrounded Mugabe were ever convicted, despite your acknowledgement of knowing them.
The prisons are conversely a preserve for political opponents while corruption convicts walk scot-free.
Duly, the first of the four-part documentary was an account of illicit gold trade by a self-proclaimed prophet you appointed to a high diplomatic post. He was captured on camera showing no compunction whatsoever in dropping your name during negotiations with supposed clients. He exuded the poise and confidence of one rest assured of your support.
It apparently goes without elaboration that he enjoys your unbridled support. After all, you elevated him to the esteemed position of ambassador-at-large to the Americas and Europe. Yet, his claim of being second to you is unsettling to the power structures.
Although he is credited for foretelling events, including scorelines of soccer matches, he could not prophesy that he was speaking to undercover journalists. He went about the negotiations with confidence as if he was negotiating above board business.
Your Excellency, ever since your ascendancy to the top post, you have habitually blamed the economic woes the country is facing on the said illegal sanctions imposed by Britain and her Western allies. A day hardly passes without your portraying Zimbabwe as victim.
Essentially, you went to the extent of successfully peddling the sanctions propaganda to the regional leadership.
It is dumbfounding that Sadc, which ought to have known better, fell for the ruse. It felt, in its folly, obligated to schedule an annual solidarity day for calls for the unconditional removal of the said sanctions.
Recently, your South African counterpart, Cyril Ramaphosa, in his wisdom or lack thereof, pleaded on behalf of Zimbabwe for the removal of sanctions. He implored for the immediate scrapping of the said embargoes.
Yet, it has several times been placed on record that the sanctions are targeted at specific persons and business entities. It has been stated with profound clarity for the umpteenth time that Zimbabwe, as a country, is by no means under sanctions.
With the other three parts yet to be screened, as I see it, on the whole, judging by the first episode, it is apparent that Gold Mafia unearthed money-laundering scandals which rendered your presidency untenable. It is altogether stripped of credibility.
Your Excellency, history is replete with leaders who were found wanting after they strayed from the straight and narrow path of rectitude. One such leader was the 37th United States President Richard Nixon. He insisted that there was no whitewash at the White House.
Yet, enquiries by two Washington Post investigative journalists, Bob Woodward and Carl Bernstein unearthed the truth that the president was after all being deceptive. Julius Caesar must have been refering to Nixon when he said: "No one is so brave that he is not disturbed by something unexpected."
He was eventually impeached, thereby leaving the presidency unceremoniously. As I see it, it was such disgraceful situations as the embarrassment that consumed Nixon, which the late poet Angelou Maya implored humanity to face with courage and not be lived again.
With Zimbabwe confronted by an all-round series of challenges, one luxury the country cannot afford is that of a president whose close associates are exposed in money-laundering scams. Such a president cannot be trusted.
His name has a chilling effect on the international arena. His counterparts can only dine with him using cutlery with long handles. A 19th century British churchman, Fredrick William Robertson, observed back then that nothing chills the heart more than distrust.
Methinks oftentimes you conduct government and party affairs so lavishly that one wonders over the source of the finances.
It never ceases to confound me that you spoiled ministers, their deputies and parliamentarians with hefty loans when you knew very well that their terms were coming to an end.
Also, the villa that you received from Equatorial Guinea President Teodore Mbasogo is unlike a benevolent present in every aspect.
Your Excellency, there could be no sharper prod for you to resign now than the moral obligation of a heart burdened by chilling distrust.
Related Topics