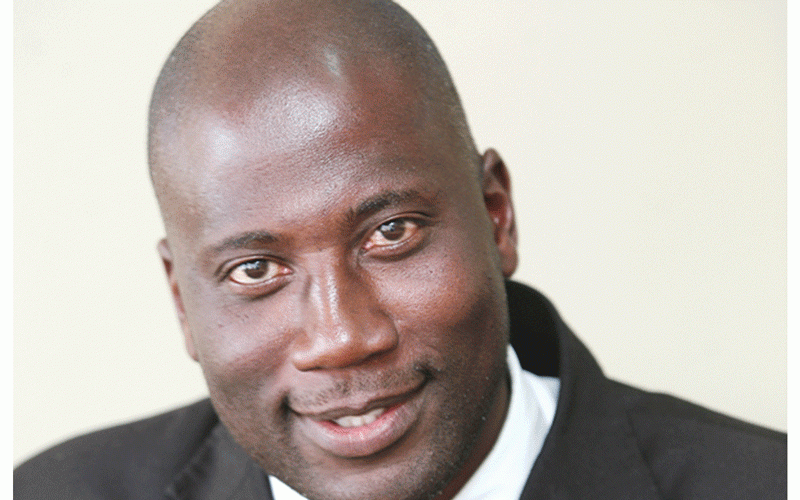 Since the fall of humanity in the garden of Eden, God began a plan to restore mankind to Himself. In the Old Testament we see it in types and shadows pointing to Jesus Christ. God is proactive not reactive because of His foreknowledge. He wasn't caught by surprise.
The plan was mooted before the foundation of the world. Let us read Revelation 13:8, "And all that dwell upon the earth shall worship him, whose names are not written in the book of life of the Lamb slain from the foundation of the world." In the mind of God, Jesus was crucified before the foundation of the world but the plan was in reality executed just over 2023 years ago.
Ezekiel 22:30, tells us: "And I sought for a man among them, that should make up the hedge, and stand in the gap before me for the land, that I should not destroy it: but I found none." Divinity has always wanted fellowship and communion with humanity. The just God had to meet all demands of justice to reconcile us back to Him.
The one to do it had to be fully human yet fully blameless as God. The quoted verse already told us that no person was found. We now know that Jesus was conceived of the Holy Spirit and came to earth through the matrix of humanity, Mary. Everything that just falls down or steps on earth without being born of woman would be a demon.
Apostle Paul breaks in down for us in 2 Corinthians 5:19: "To [that is] wit, that God was in Christ, reconciling the world unto himself, not imputing their trespasses unto them; and hath committed unto us the word of reconciliation." There was need for someone totally guiltless to cleanse our sins. The blood of bulls and goats didn't cleanse the heart.
We will look at another Old Testament example. Ruth 2:1, gives us another shade: "And Naomi had a kinsman of her husband's, a mighty man of wealth, of the family of Elimelech; and his name was Boaz." The practice during those days was that when a man dies, there was supposed to be someone near to redeem the widow and bear children for the dead. In this sense, Jesus Christ is the perfect kinsman for us to sort out Adam's and Eve's mess.
We now want to look at this in the intercessory ministry of Christ Jesus. Hebrews 7:25, "Wherefore he is able also to save them to the uttermost that come unto God by him, seeing he ever liveth to make intercession for them." This is the present day ministry of Christ Jesus. No human being can stand in the gap between God and humanity. It is His exclusive ministry otherwise we become idol worshippers.
Some have twisted the following verse to argue that believers can be intercessors. It's Romans 8:26: "Likewise the Spirit also helpeth our infirmities: for we know not what we should pray for as we ought: but the Spirit itself maketh intercession for us with groanings which cannot be uttered." This is purely the ministry of the Holy Spirit, not human beings. We read further in Romans 8:34: "Who is he that condemneth? It is Christ that died, yea rather, that is risen again, who is even at the right hand of God, who also maketh intercession for us."
We look at another verse so often twisted. 1 Timothy 2:1, teaches, "I exhort therefore, that, first of all, supplications, prayers, intercessions, and giving of thanks, be made for all men;" Here we need the original language. In Greek the word intercessions there renders it supplications or fervent prayers. I don't know why Christians want to take the office of Christ seated on the right hand of the Father. We hear jargon like mighty intercessors and prayer warriors. Let me help you, what you call time of prayer and intercession is biblically time of prayer and supplications (fervent prayers). There are ministries that are formed to intercede and there are intercession departments in ministries and denominations.
Prophets used to be called prophets but these days they have coined adjectives which the unlearned are convinced that this is the last stop for my problems. I will show you the last stop. The blessed words of Jesus say in Revelation 1:8: "I am Alpha and Omega, the beginning and the ending, saith the Lord, which is, and which was, and which is to come, the Almighty."
The Bible closes with such emphatic note in Revelation 22:13: "I am Alpha and Omega, the beginning and the end, the first and the last." Now unto him that is able to keep you from falling, and to present you faultless before the presence of his glory with exceeding joy, to the only wise God our Saviour, be glory and majesty, dominion and power, both now and ever. Amen. Grace and peace be multiplied to you through knowledge.
Related Topics