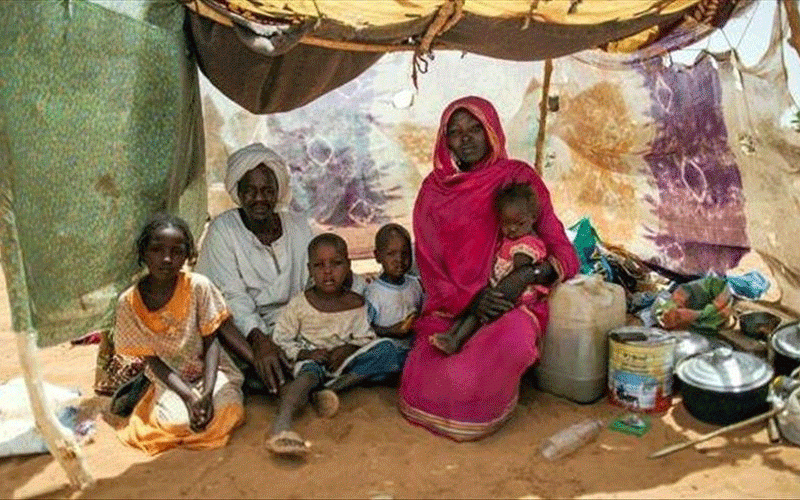 On February 7, 2023, Kenyan police arrested 41 undocumented Ethiopian migrants and two human smugglers at a house in Nairobi.
The all-male group, which was reportedly on its way to South Africa, will be prosecuted for breaching Kenya's immigration laws and likely deported to Ethiopia.
Strange as it might sound, these migrants should consider themselves fortunate to have been arrested because their ordeal in Kenya stopped them — at least for now — from embarking on an uncertain and highly dangerous journey.
Between 2020 and 2022, authorities in Mozambique, Malawi and Zambia discovered the bodies of more than 100 undocumented migrants from Ethiopia who died from hunger or suffocation while travelling clandestinely towards South Africa.
According to the International Organisation for Migration, irregular migration from the Horn of Africa to southern Africa is largely "facilitated by an intricate network of smugglers and traffickers" whose "aggressive attempts to avoid detection by authorities put migrants' lives in danger".
As detailed by the African Union, people migrate within Africa due to "a multiplicity of factors that include the need for improved socio-economic conditions through employment, environmental factors, as well as respite from political instability, conflict and civil strife".
Labour migration, and especially migration of low-skilled workers, is the most consistent source of movement within the continent. Yet most immigration regimes in Africa don't have visa provisions for such workers and economic refugees, so many desperate immigrants, like those arrested recently in Kenya, seek help from human smugglers to reach countries they perceive as having better employment opportunities.
After shouldering enormous personal risks to emigrate, undocumented migrants are confronted with a new set of threats and dangers once they reach their destinations.
In South Africa, for instance, the anti-migrant organisation Operation Dudula is leading campaigns and actions aimed at making the country as hostile as possible for undocumented African migrants.
Since January, the group has been preventing undocumented migrants from accessing healthcare at a clinic in central Johannesburg and is also trying to remove undocumented children from government schools in Diepsloot, a densely populated settlement. The group has also been targeting migrants who operate small businesses, market stalls and informal convenience shops in high-density suburbs and urban centres across the country, demanding they close shop and go home.
Migrants in South Africa and beyond are facing such senseless acts of hostility despite Africa's leading thinkers and prominent politicians repeatedly saying no African should be regarded as a foreigner anywhere on the continent.
Julius Malema, the firebrand leader of South Africa's Economic Freedom Fighters party, for example, has frequently expressed this sentiment and called on the continent to collapse its colonial borders.
Similarly, PLO Lumumba, the popular Kenyan public intellectual, has said: "No African country should declare any African persona non grata, it defeats the spirit of African unity."
Such enlightened and inclusive thinking is admirable, unfortunately, the political determination to fulfil the widely shared aspiration for a borderless Africa is still inadequate.
In January 2018, the African Union assembly adopted the protocol to the treaty establishing the African Economic Community relating to the free movement of people and rights of residence and establishment.
If ratified by every member State, this protocol will allow Africans to work and live in any African country without needing a work permit. Rather disappointingly, however, only 32 out of 55 countries in Africa have signed it to date, and just four — Rwanda, Niger, São Tomé and Principe, and Mali — have ratified it.
The insistent resistance of many African governments to continent-wide free movement, coupled with their impractical, inefficient and at times inhumane attempts to police irregular migration points is due to a lack of understanding and appreciation of the considerable benefits of migration.
Indeed, migration — irregular or not — is beneficial not only to migrants and their kin but also to the communities hosting them.
Tafi Mhaka is a Johannesburg-based commentator and writer with a keen interest in African affairs, with special focus on Zimbabwe and Southern Africa
Related Topics