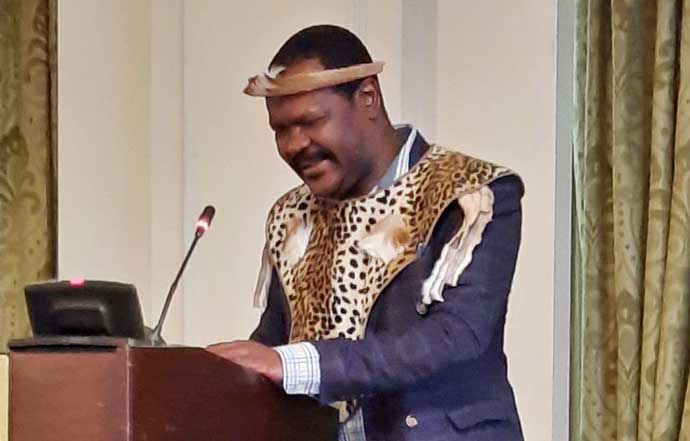 BY SHARON SIBINDI Zimbabwean poet-cum-musician Albert Nyathi says his poetry was well received recently in Nairobi, Kenya after taking part in a workshop on community engagement for community leaders on the promotion and protection of heritage resources.
The workshop was organised by the African Union, United Nations Economic Commission for Africa and the Open Society Initiative for West Africa.
"I find Kenyan people very hospitable," Nyathi told Standard Style.
"Very humble people! They loved my poetry presentation. I was one of the participants, but I was specifically also invited to write poetry. The poetry was well received.
"I was pleased people loved them- their reaction was interesting. The appreciation was amazing.
"I wrote two poems specifically about that and performed them for the crowd.
"They loved the stuff on preservation and protection of African resources.
One poem I recited titled I am the Voice talks about preservation and protection of african heritage resources."
Nyathi said African Heritage resources means a lot to him.
"This is the stuff that was uprooted from its original space and exported to different countries," he said.
"In some cases it loses meaning as it is then out of context.
"Whether these were artifacts or even music, folklore dance etc these need to be acknowledged where they come from and possible be instituted where necessary …it felt very good to be recognised at that level."
Nyathi added: "This year I have quite a number of projects, but my main focus is on the construction of a girls' hostel at Kafusi High School [Gwanda] in my village. Artistically, I will reveal later."
Related Topics