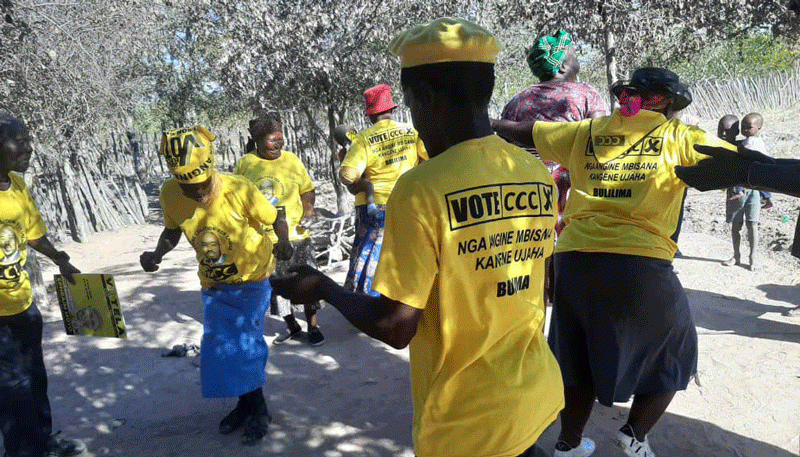 On Monday, President Emmerson Mnangagwa gazetted the final delimitation report which contains the new electoral boundaries that will be used this year and in the 2028 harmonised elections. The final delimitation report gazetted by the President is an outcome of the delimitation exercise conducted by the Zimbabwe Electoral Commission (Zec) in line with its mandate dictated by the Constitution.
The outcome of the 2022/23 delimitation exercise — if not handled well— is likely to cause confusion within an otherwise promising political opposition, the Citizen Coalition for Change (CCC).
A promising political opposition
Judging by the number of legislators in Parliament, Citizen Coalition for Change is by no means the biggest political opposition in Zimbabwe. However, judging by its performance in the 2022 by-elections there is no doubt that CCC is the most promising political opposition in Zimbabwe. After its founding in January 2022, CCC contested in all the by-elections held last year and managed to win most of the seats. The rallies, activities, State attention and responses towards CCC indicate that the party is indeed a force to reckon with.
A statistically flawed outcome
The Zimbabwe Electoral Commission is required according to section 160(1) of the Constitution to divide Zimbabwe — after every 10 years — into 210 constituencies for the purposes of electing Members of Parliament. In delimiting such constituencies, section 161(6) of the Constitution stipulates that Zec must ensure that "no constituency may have more than 20% more or fewer registered voters than other such constituencies".
However, the outcome of the 2022/23 delimitation exercise shows that the commission grossly departed from the 20% variance rule and ended up with some constituencies having more than 20% more or fewer registered voters than others. While examples are plenty, one outstanding difference is between Bulawayo Central and Mt Pleasant constituency. While Bulawayo Central has 22 115 registered voters, Mt Pleasant in Harare has 33 153.
This means that Mt Pleasant constituency has 11 038 more registered voters than Bulawayo Central. Simply put, Mt Pleasant has 39% more registered voters than Bulawayo Central which is contrary to what is provided for under section 161(6) of the Constitution.
A headache for CCC
In most cases — particularly in urban areas — Zec reconfigured constituencies in a way that made them almost entirely new. The reconfiguration was done through reconstituting constituencies either by combining or splitting them.
For instance, Budiriro which was previously a single constituency in Harare now has two seats namely Budiriro South and Budiriro North with the latter encompassing sections of Mufakose (a previously stand-alone constituency). The same can be said for Kambuzuma which has been shared between Warren Park constituency and Harare Central. Highfield West and Highfield East have been merged to constitute a single Highfield constituency while Harare South has been split to create Churu, Hunyani, and a new Harare South.
The outcome of the 2022 by-elections indicates that CCC has a strong presence in urban areas, particularly Harare. What the reconfiguration of the urban constituencies means is that CCC is likely to see scenarios where two party heavyweights — previously MPs of two different constituencies — would have to battle it out in a primary election for a newly constituted constituency.
Take, for example, Susan Matsunga the current MP for Mufakose, would have to take on either Costa Machingauta in Budiriro North or Shakespeare Hamauswa in Warren Park since Mufakose has been shared between the two constituencies.
Willias Madzimure may have to contest a primary election either with Murisi Zwizwai in Harare Central or Shakespeare Hamauswa in Warren Park.
In Highfield, Erick Murai (Highfield East MP) and Happymore Chidziva (Highfield West MP) will have to decide who will be CCC's candidate in a single Highfield constituency.
These decisions will not be easy considering that they have all been preparing for 2023 elections.
Managing changes ushered in by the delimitation
The picture is not all bleak as the CCC could make tough decisions in order to rejuvenate opposition politics in Zimbabwe. In instances where the candidature of long-serving Members of Parliament is affected, it is noble for such politicians to show leadership and step aside. Equally, in instances where the reconfiguration of the constituencies affects the candidature of women, it may be noble — in the interest of gender equality and women empowerment — to prioritise female candidates.
While the 2022/23 delimitation outcome is a fresh headache for CCC, it may also be an opportune moment for the opposition to rejuvenate and give itself a new lease of life.
Related Topics