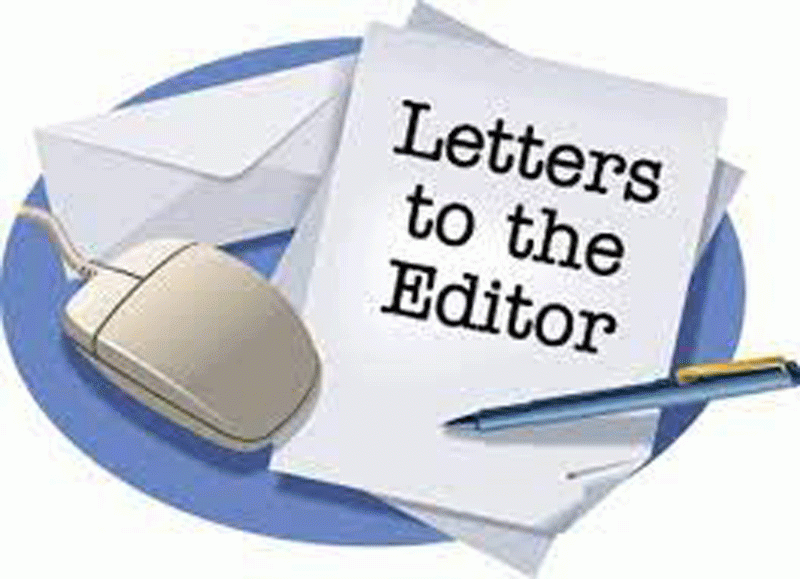 THE 2023 elections have all the hallmarks of being yet another episode of violence and not being free and fair.
Zanu PF seems to have perfected the art of terrorising the electorate to the point that the opposition is too afraid to campaign.
There is no free space to campaign without putting their lives and those of their supporters at risk of being killed or harmed.
As a country, we are now in a huge dilemma on the way forward.
Since 1980, the freedom to express ourselves has gradually been eroded to the point that we are as good as a North Korea-type of dictatorship, where no one is safe to challenge the ruling party. Or will ever again.
There have been so many letters written to editors calling on Zimbabweans to have faith in God and He will make everything well, but He can only do that if we are truly Christian, have faith in Him and follow the commandment to love our neighbour.
The people who should be preaching this are our spiritual leaders — traditional spiritual leaders, traditional Christian churches or apostolic sects.
All leaders who profess to have the spiritual well-being of the population at heart should take heed.
They have been silent for far too long while their congregants have had to endure suffering that is inhumane and degrading.
Remember, a terrorist is defined as a person who uses violence, or threats thereof, to force innocent citizens to follow their political agenda.
Remember too that fear is of the devil and we are commanded to have faith in God.
I am sure there are God-loving people who go to church and can influence those who subscribe to violence to allow for peaceful elections come 2023.
The churches should make it a habit next year, to preach and pray continuously for peace and tolerance to prevail during our elections. - A Mbire
Improve inputs availability since Zim pins economic recovery on agric
CRISIS (Integrated Phase Classification Phase 3) outcomes are expected to intensify through the peak lean season in early 2023 in typical deficit-producing areas in the south, east, west and far north as market reliance on staple cereal increases.
Stressed (IPC Phase 2) outcomes are expected to prevail in the communal areas of the surplus-producing northern districts and urban areas.
The more productive resettlement areas of these districts are expected to maintain Minimal (IPC Phase 1) outcomes throughout the lean season.
With the start of harvests in April/May, household food access will improve, driving mostly Stressed (IPC Phase 2) and Minimal (IPC Phase 1) outcomes.
Following relative macroeconomic stability over the last few months, prices are likely to continue increasing into early 2023, further reducing the market access of poor households to basic food and other commodities.
Parallel market exchange rates increased by nearly 15% in December from November, trading between $850 and $950 per US$1, likely due to increasing demand for the Zimdollar and increased foreign currency inflows as the festive season begins.
Additionally, widespread and prolonged national power cuts are negatively impacting most sectors of the economy, increasing the cost of production and reducing engagement in income-generating activities, thereby limiting household purchasing power and income.
Across the country, poorer households are increasingly engaging in agricultural and off-farm labour activities with the start of the agricultural season.
However, labour rates remain below normal, especially in deficit-producing areas and communal farming areas, due to limited liquidity on the part of better-off households to pay in cash or kind.
Poorer households are increasing their reliance on bartering for food, selling household assets and livestock, migrating for labour, relying on social networks for support, and petty trade to earn income for food purchases to cope with below-average wage rates and income.
Widespread rains persisted in December, and planting has continued throughout the country.
With a government target of 1,94 million hectares of maize for the 2022/23 season, the Agriculture ministry reported that by mid-December, about 466 000 hectares of maize had been planted, around double the area planted by the same time last year.
Government also reported that all major crops have significantly higher planted areas relative to the same time last year.
However, poor access to crop inputs on the market continues to negatively impact some farmers' production potential and crop quality.
Additionally, the rains have improved water and pasture conditions across much of the country, and further improvements are expected in line with the forecasts for normal to above-normal rainfall this season. - FewsNet
Let's avoid road accidents by all means possible
THE festive season is a time for families to come together and celebrate the love of God and family, as well as create memories that will last a lifetime.
For most people, it is the most beautiful time of the year.
Yet unexpected tragedy in the form of road accident deaths and injuries deprive many families of the joy and festivity of Christmas and New Year celebrations.
As a passenger, I take this opportunity to wish everyone in Zimbabwe an accident-free festive season.
I call upon drivers of passenger vehicles to be mindful of the fact that they should be responsible for their lives, the lives of their passengers and other road users.
I call upon drivers to have sufficient rest before travelling, especially long distances.
I encourage both drivers and passengers to avoid night travel as much as possible.
Night-time driving is more dangerous than day-time driving. The risk of being involved in an accident is greater at night.
Fatigue, lack of visibility, compromised night vision and impaired drivers all make driving at night more dangerous than during daytime.
There is a lot of alcohol drinking during the festive season. Drivers are no exception.
I call on drivers not to drink and drive. We are all aware that some drivers of passenger service vehicles will drink and drive during the festive season or excessively drink the night before going on duty.
I also advise passengers not to surrender their lives into the hands of drivers who will be drunk.
Passengers should exercise due diligence by avoiding vehicles that are not roadworthy, such as those with worn-out tyres.
It is important to exercise caution because no one should die in a road accident.
Road accidents are avoidable as they are mostly a result of human error. - Pikirayi
IN response to Delimitation report: MPs break cut short, GWIZHIKITI says: It's not like they will do much to change the delimitation zones. Zanu PF has already prepared well for the elections. I laughed my heart out in the past few days when I read about a Zanu PF-affiliated organisation hitting out at the Zimbabwe Electoral Commission over the new constituency boundaries. That attack was not random. It is well calculated to make it appear as if Zanu PF has been disadvantaged by the electoral mother body through the new boundaries.
MBUDAYA says: Zanu PF is now concentrating on its traditional strongholds, knowing full well that new constituencies, particularly those in peri-urban areas, already belong to the opposition Citizens Coalition for Change. Zanu PF is only fretting about peri-urban areas such as Dema, Goromonzi and Domboshava, where many people from urban areas have built houses, and will most likely vote in the new constituencies.
IN response to Mthuli says no to wage increases for civil servants, MTHABISI TSHUMA says: It's crazy. Government has set aside a budget to pay war veterans and politicians for doing nothing, yet depriving hard-working employees. The war veterans got their payouts in 1997. They do not need to be paid again.
MUYENGWA TONDERAI says: So Finance minister Mthuli Ncube is keen to pay war veterans and not government employees, who are making things work in government. How sad!
STANLEY MLINGO says: What's wrong with paying civil servants?
IN response to Zimbos among deceased in SA tanker explosion, GAMUCHIRAI KASEKE says: So sad, may their souls rest in peace and may God comfort the family.
LETY MUKO says: So sad. Condolences to the Vushendibaba family.
THERESA MAKONESE says: May God give the Vushendibaba family strength to accept what has befallen it. The family is in our thoughts and prayers.
IN response to Nakamba Villa exit news swell, PRINCE SIBBS says: Marvelous Nakamba should consider playing in Belgium. He is not that good to play in the English Premier League. He will be very lucky if he gets a contract extension with Aston Villa.
Related Topics