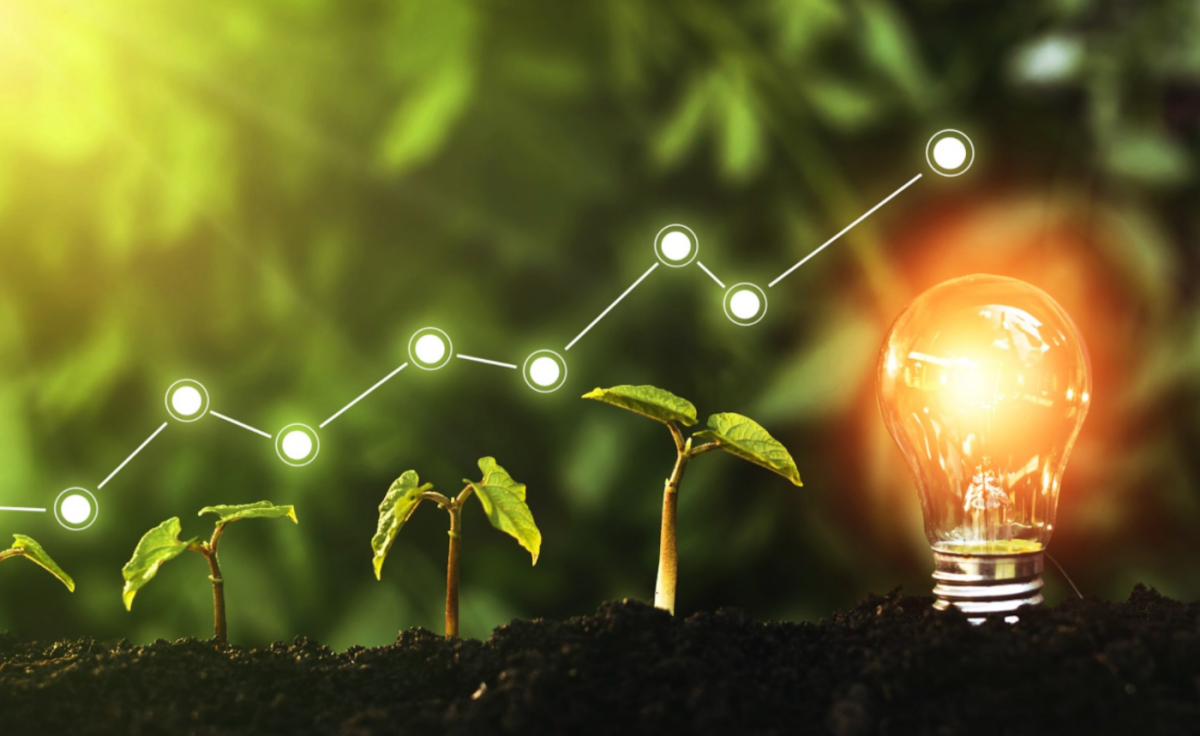 News coming out of the United States this week made for interesting reading.
The information pointed to a sharp change in energy dynamics in the world's biggest economy.
According to the report, which was published by Fortune Magazine, electricity generated from renewable sources surpassed coal in the US in 2022. This was the first time that this occurred. The US Energy Information Administration (EIA) also announced that for the second year running, power from renewable sources surpassed that from nuclear generation.
Much of the growth in electricity generation came from wind and solar sources, which contributed 14% of electricity produced in that country last year. Other renewable sources, including hydropower electric power, contributed 6%, the report noted. It said biomass and geothermal sources generated less than 1% to the total figure.
Authorities said this growth was largely underpinned by economics after the cost of wind energy
declined by 70%. Solar power energy output dropped by even bigger margins, at 90%. From being an exclusive realm of the dreams of climate change doomsayers and the super-rich, renewable energy is now the most affordable source of electricity in that country. Experts say the share of power from renewable sources is projected to grow further this year. They now predict that wind and solar will provide the backbone of future growth in the US power sector going forward. Back to Zimbabwe — a country in the throes of a crippling power crisis that has put industry and mines on the ropes and left households enduring perpetual darkness the situation is getting out of hand. Rolling power cuts, which have been a feature for much of the past decade, mean that households can go without electricity for up to 18 hours daily.
Sometimes, this can stretch for days on end. Yet, the country has so much potential in renewable energy. This was a prominent point of discussion by delegates to the 4th International Renewable Energy
Conference and Expo, which was held last week. The annual conference was organised by The Standard in collaboration with the Ministry of Energy and Power Development.
The southern African country's renewable resources include solar, wind, hydro and biomass. This, of course, is in addition to non-renewables such as coal, coalbed methane and potential oil and gas.
According to Energy Minister Soda Zhemu, by end of 2022, Zimbabwe had grid-connected installed solar capacity of only 40 megawatts, consisting mainly of 24MW from independent power producers (IPPs), while the balance is bring generated by private installations for own consumption.
The government is trying to tap into these private installations through a net metering arrangement in order to augment supplies.
Yet, the country's solar potential alone, according to Zhemu, is 16 to 20 megajoules (which equates to 16-20MW) per square metre per day.
Biomass potential, was estimated at 1 000MW, in the form of agricultural and municipal waste, forest residue and other forms.
Soda also said that Zimbabwe had unharnessed geothermal energy potential of around 50MW.
A proposal by President Emmerson Mnangagwa in December last year to move households from the national grid to solar does not sound far-fetched afterall.
Back then, Mngangagwa said: "We have a blueprint which targets households to run on solar, so we remove them from the national grid. In government, we are already incorporating solar systems in packages which public servants enjoy. Such employer-assisted interventions, across the sectors, will see us speedily migrating more households to solar."
While his statement may have been in response to the crippling energy crisis, Zimbabwe would also be moving towards a more sustainable future, and economically viable source of electricity.
So, the future for the country with regards to electricity is green and, right before our eyes. We just need to tap into it.
Related Topics