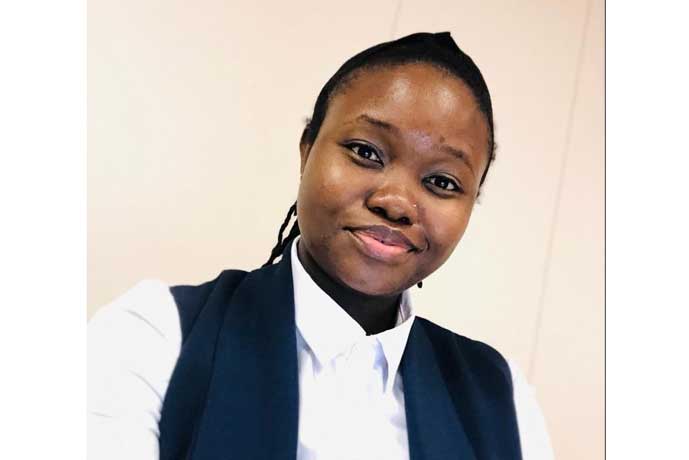 BY FARIRAI SIBANDA Zimbabwe has a long history of human rights atrocities, including acts committed during the war of liberation, Gukurahundi, Operation Murambatsvina, Operation Hakudzokwi, and elections since 2000.
In all these epochs of violence, many people were forcibly disappeared, and some remain unaccounted for, while the remains of others are in mass graves which are often used by perpetrators of human rights violations to hide the evidence of their crimes and also prevent the possible individual identification of the victims.
In view of this, questions have been raised on how exhumations and reburials of the remains of victims of human rights violations can be carried out to bring healing to the families of the dead and ensure justice for the dead.
This question was recently raised in Parliament on July 20 2022 during a National Assembly session by Binga North MP Prince Sibanda.
Sibanda enquired about the government of Zimbabwe's policy on exhumations of victims of the Gukurahundi and highlighted that having permission to exhume and rebury their loved ones according to their culture would help give families closure.
In response to this inquiry, Justice, Legal and Parliamentary Affairs minister Ziyambi Ziyambi highlighted that the traditional leaders were aware of how families could be assisted in such issues but did not enlighten Parliament further.
Harare East MP Tendai Biti challenged Ziyambi to refer to the law that could be used for exhumations, but the declined to do so.
Given the importance of exhumations and reburials in fostering national healing, discourse on this issue must continue beyond the confines of Parliament; thus, this article seeks to shed some light on the laws that relate to exhumations in Zimbabwe and how families of victims of past violence can use them to exhume and rebury their loved ones.
The starting point in understanding the law on exhumations in Zimbabwe is that exhumations cannot be carried out by just anybody.
Violating graves or corpses is criminalised under sections 110 and 111 of the Criminal Law (Codification and Reform) Act [Chapter 9:23].
One may wonder what constitutes violating a grave or corpse and section 109 of the Criminal Law Act partly answers this question.
It defines violating a grave, destroying or damaging it or the area immediately surrounding it, or taking any article from it.
It appears that the exhumation of a grave may be construed as violating a grave.
However, it is noteworthy that the provisions under section 111 have exceptions.
The first exception is that tissue may be removed from a corpse to conduct a post-mortem examination.
Secondly, a corpse may be handled for purposes of embalming it or preparing it for burial, cremation, or other lawful disposals.
Even with these exceptions in mind, the legality of exhumations remains unclear at law.
This is because it is unclear whether an independent forensic expert may fall within either of these exceptions and lawfully exhume a body to help the deceased person's family to rebury them in a culturally appropriate manner.
Besides the exceptions provided under the Criminal Law Act, other laws authorise exhumations by specific persons.
One of these laws is the Cemeteries Act [Chapter 5:04] which in section 38(4) permits a person authorised by the Minister of Home Affairs or the local authority for the area to remove human remains from one cemetery to another.
Another law is the Inquests Act [Chapter 7:07] which in sections 2 and 3 authorises police officers to inspect a body to obtain information about the cause of death if the person was suddenly found dead or is suspected of having died due to violence or any other way that is not natural. Notably, this can only be done by the police thus, a forensic expert would not fall under the ambit of this law.
On  March 6, 2020, the government of Zimbabwe published the Coroner's Office Act [Chapter 7:21] in the Government Gazette.
This Act was enacted to establish the Coroner's Office to conduct independent and impartial investigations into unnatural deaths to determine the circumstances of such deaths.
This Act is currently one of the most important pieces of legislation relating to exhumations.
Section 8 permits a member of the deceased's family to notify a coroner that the death was due to unnatural causes, following which the coroner may order the exhumation of a body.
The Act in section 11 goes on to empower a coroner who intends to hold an inquest to ascertain the identity of the deceased and determine how, when, where and by what means he or she died.
When conducting such an inquest, a coroner may authorise the exhumation and subsequent reburial of a body.
Strikingly, the Act does not give a time limit on how far back in time a coroner can go in investigating suspicious deaths.
Therefore, this Act provides an opportunity for families of victims of past violence, such as the Gukurahundi, to request an investigation by the Coroner's Office into the death of their loved ones.
Section 14 of the Act obligates the coroner to within three months publish their findings following an inquest into a death using the Coroner-General's official formal electronic communication platform and the formal official electronic communication platform of the mnistries responsible for Justice, Health, and Home Affairs.
This is important to ensure transparency and to enable the families of the victims to hold to pursue legal action for the death of their loved one.
The question of exhumations and reburials in Zimbabwe particularly who can lawfully carry these out has been outstanding in Zimbabwe for years.
This question has been raised in relation to efforts to resolve the Gukurahundi.
When the National Peace and Reconciliation Commission (NPRC) was established with the constitutional mandate to deal with the past, it was hoped that the NPRC's functions would include conducting exhumations but there was no enabling legal framework in place for this.
The lack of such an enabling legal framework arguably betrayed a lack of political will to enable families of victims of extra-judicial killings to exhume and rebury the remains of their loved ones.
The enactment of the Coroner's Office Act can thus be viewed as an indication that this political will now exists.
However, it remains to be seen if the Act will indeed be used without any interference to facilitate exhumations and reburials of victims of past violence including the Gukurahundi.
From this discussion, the Coroner's Office Act clearly provides a much-awaited opportunity for families of victims of extra-judicial killings to investigate the deaths of their loved ones and have the findings of those investigations made public for purposes of holding the perpetrators accountable.
Therefore, families must take full advantage of the opportunity presented by this Act.
Civil society organisations must work closely with families that request investigations to be conducted by the Coroner's Office.
They must offer these families psychosocial support as the exhumations, investigations, and reburials may reopen old wounds.
Legal organisations must also work with the families and monitor the investigations to ensure that the coroner is independent and complies with the law throughout the investigation.
Where there is non-compliance or lack of independence, the families must be provided with legal aid to enable them to challenge the identified irregularities in court.
Farirai Sibanda is a human rights lawyer serving as a transitional justice specialist at the Zimbabwe Human Rights NGO Forum. All opinions expressed in this paper are her personal views.
Related Topics