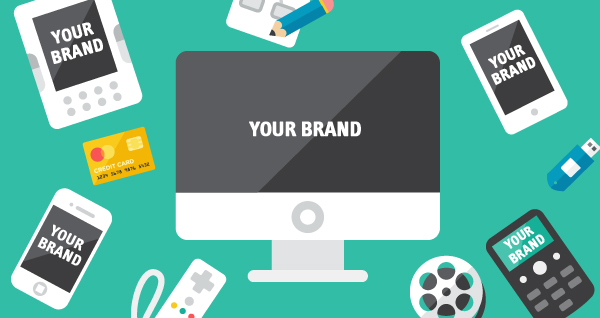 BY FARAI CHIGORA Most of us have become digital immigrants for one reason or the other, but in order to survive in this industrial revolution age, we have to adapt. Most things have changed from the way we run our production and service provision to brand marketing/publicity. Thanks to the continued innovations and interventions that have digitalised every aspect of doing business to be more efficient than any time before. As modernised and progressive SMEs we follow the same bandwagon into the coming generations (which is highly mechanised). Yes, more has been said on this aspect, especially in relation to Customer Relationship Management, but we need to step up towards a more effective online brand management. In this edition we look at content management for online branding. As supported by Lee Oden that "content isn't the king, it's the kingdom".
We use various modes/tools to showcase and sell our brand(s) online as already experienced by some of our SMEs. In all these efforts we talk about the brand through content that is made by us and sometimes for us by others. Whatever the case, we should have maximum ownership of this branding content. I have seen many of our SMEs leaving management of their online brand content in the hands of agents. Yes that we can do, but remember developing a brand vision is a process and takes times and commitment by the owner. Hence a third party might not be at the same pace with the brand founder(s). Therefore avoid throwing away the brand effort and mileage gone so far.
To start with, online content should not be done haphazardly. It should be approached as part of the overall business strategy (an executive approach). There should be a content calendar in place that guides all the responsible parties on what to place online and when (not by accident). This helps in coming up with a clear thread and sequence of events that talks about the brand throughout its life cycle and storytelling. Even showing who will be responsible for each part and construct of the brand content online. It also helps in establishing a synergised team content management and to develop a discipline by all the responsible parties to avoid missing some posts and updates as the brand continue to talk its promises and achievements daily. I have seen some businesses having the same content on their websites and other digital platforms for more than a year or so, reflecting stagnation in doing business. Real brands move with time and change daily with tastes of the customers.
Also there is need to avoid a self-invited brand mortality through bottlenecks made by us when doing online brand publicity. Your current market(s) and prospective ones mostly know your brand and its offerings from that content you provide to them. Hence, there is need for consistency when doing an online brand storytelling whether on a weekly basis or any specified period. Your customers should feel that connection and the desire you have to give them more and adequate information about the brands they consume. Give them content which informs of any developments and milestones of the brand. They should not guess or wait in vain for your updates, or feel that you have become too busy or forgotten them. In these instances that consistency can remind the other part of your market that you are still existing and now even better than the competitors. Consistency in brand content management becomes a defensive tool for any competition.
There is need to remain humane by showcasing that face to the audience. Some of the content that is put on the website and any other form by our SMEs tends to be mere words, revealing no new information or trends. Of course, we appreciate the advent of Artificial Intelligence (AI) in brand management but there is need to balance with human intervention at the same time. People want to see and talk to people most of the times. That is why we treasure companionship/friendship. Adding pictures and videos about people behind the brand success as part of your content matters too. It creates engagement and a continued relationship. It's high time we moved away from the revolutionised black and white spectrum to a hybrid of colourful both static and moving graphics.
We should keep on remembering that we are in the business to attract customers and make money through online branding. Management of content should also consider understanding your followers and customer-base (building fan base). This helps to understand if the content is attractive enough to the targeted audiences otherwise it becomes a general effort. This can be achieved through online surveys of the branding content in order to know which information is interesting in talking the brand to the customers. Also even to be informed on the type of customer or age group that is interested or following that content. If well done online brand content can be the starting point for brand customisation.
Brand content management is a serious business that needs real commitment and passion. There is therefore a need to have branding team members who have a passion to champion this activity. It is the role of the entrepreneur to inspire such and engage with all members in order to know who best can continuously contribute to content management that goes beyond general presentation to lasting attraction. As aforementioned, we should avoid over delegating brand content management to those who are not part of the overall brand visioning. Brand ownership matters most here.
We learn from others especially those in the same type of industry/production (mostly those who have been in the industry before us), by looking at the type of brand content they post online. Even the type of social media that channels the content to all their targeted customers. No man is an Island. Besides competition, brands also do fellowship. There is a culture of the industry which we cannot avoid otherwise we become irrelevant and cut short our existence through incompatible online brand content.
At the end of the day, we should remain strategic through coming up with a brand content strategic plan. This complements the overall business strategic plan though with a specific marketing focus to manage what the message and stories that the SME and its brand is supposed to share with the rest of the world. As once said by Rebecca Lied, "content is the atomic particle of all digital marketing". I leave you to think of that brand content that will make your customer say "this was specifically written for me". It's never too late to start.
Dr Farai Chigora is a businessman and academic. He is the Head of Business Science at the Africa University's College of Business, Peace, Leadership and Governance. His Doctoral Research focused on Business Administration (Destination Marketing and Branding Major, Ukzn, SA). He is into agribusiness and consults for many companies in Zimbabwe and Africa. He writes in his personal capacity and can be contacted for feedback and business at [email protected], WhatsApp mobile: +263772886871.
Related Topics