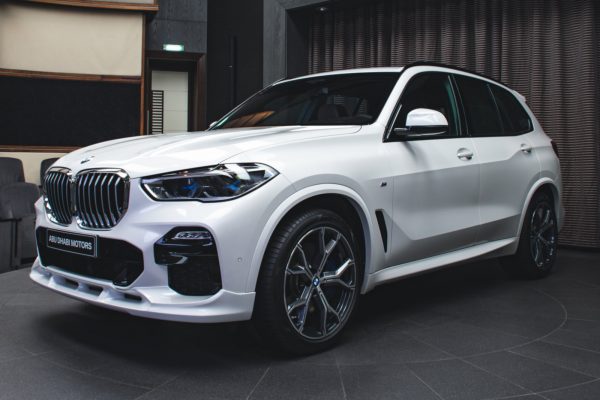 BY GEOFFREY NYAROTA
Back in 2000 the BMW people in Harare, along Samora Machel Avenue invited a selection of business executives and motoring journalists to test-drive the first-generation BMW X5 luxury Sport Utility Vehicle or SUV, which had just been launched.
The local BMW franchise-holder had brought in two specimen of the head-turning vehicle from South Africa.
The invited guests were required to take the 4×4 SUV in pairs for a spin along Bulawayo Road to Lake Chivero and back.
I was paired with the flamboyant Phillip Chiyangwa, who had established himself as a businessman of increasingly conspicuous affluence.
By the time we arrived back at BMW I had been pumped with so much detail about his vast collection of fine motor vehicles that I felt like the poor cousin visiting from the village.
I was then the editor-in-chief of the recently launched newspaper, The Daily News.
Before the launch I had been editor of my own monthly motoring journal, Highway Magazine.
To protect my threatened dignity I did my best to show off what I thought was my superior knowledge about motorcars. But Chiyangwa had the last laugh.
I took the wheel as we drove out to the lake, while he drove on the return journey.
As he enjoyed the sporty performance of the SUV, Chiyangwa casually informed me that he was taking the gleaming X5 home, meaning he wanted to add it to his collection.
Paper work done back at BMW, he drove Harare's first BMW X5 home.
By the time in 2004 when an online magazine published a detailed article on Chiyangwa's palatial mansion his 17-car garage boasted of a delectable choice of cars.
It included the X5, a BMW 745, an awesome Mercedes Benz SL500 AMG, a Mercedes Benz SLK sports car, a Porsche Cayenne and a Bentley Continental.
The Cayenne was the first SUV ever built by Porsche. Chiyangwa's Cayenne arrived a few months after the model's launch back in Germany and was most certainly the first car of its kind on the African continent.
A few years later the colourful Chiyangwa added a rather garish Hummer H2 stretch limousine to his fleet.
Meanwhile, he bragged that he had launched himself into business while selling tomatoes by the roadside in the small town of Chegutu, 100km west of Harare.
That was then. Of late, while still fiercely defending his title as Harare's most conspicuously well-to-do socialite, Chiyangwa has mellowed somewhat when his collection is compared to those of youngsters that he coached, as it were.
One of them was the flashy Genius "Ginimbi" Kadungure, now late. Then there is the recently qualified hedonist of note, the self-styled Prophet Passion Java.
"What's the point of living if you don't enjoy the life," is the philosophy of hedonism.
Kadungure, may his soul rest in eternal peace, built an outrageous collection of fine cars, some of them being the ultimate in magnificent motoring.
His collection placed him at par with, if not ahead of, some of the superbly wealthy Arab oil sheikhs of the Middle East. Showing off his collection was part of Ginimbi's DNA.
Some of his cars were parked in the courtyard of his lavishly appointed mansion, built right in the midst of the abject poverty of rural Domboshava.
He died a somewhat bizarre death in the mould of his profligate lifestyle. He crashed one of his several Rolls Royce sedans after a dawn collision with a humble Honda Fit.
His funeral procession from Doves Funeral Services in downtown Harare attracted a record crowd of spectators, all scrambling for a good view of the spectacular parade of luxury limousines and sports cars. Driven by well-heeled celebrities, some of the powerful cars had come all the way from Johannesburg.
Even the hearse was imported for the occasion.
In his life the youthful Kadungure showed off to appreciative admirers an awesome collection of cars that included no less than four Rolls-Royce limousines, including the Wraith in which he perished.
He was also the proud owner of five Bentleys, three of them being Continental GTs, as well as a Mulsanne and a Bentayga.
The Bentayga was proclaimed by the manufacturer to be the world's fastest production SUV when it was introduced in 2016.
For good measure Kadungure added two super sports cars to his collection, a Ferrari 488 Spider and a Lamborghini Aventador S Roadster.
He also owned a whole range of Range Rover SUVs, including a Vogue, an Autobiography and a Velar, as well as a Range Rover Sport, a Sport SVR and a Sport Lumma CSR CS
Finally, where some car owners believe they are doing exceptionally well when they have a 15-year-old Mercedes C Class parked in the garage, Kadungure possessed a whole fleet of cars bearing the three-pointed star symbol on the bonnet of the leading German luxury car.
He owned a 2016 Mercedes-Benz G Wagon Brabus, a 2020 AMG G63 Wagon, a 2014 S Class as well as a 2019 S Class.
Residents of Harare have since learnt to accept as their fate the pretentious lifestyles of the new class of self-proclaimed and youthful so called men of God.
They include United Family International Church (UFIC) founder Prophet Emmanuel Makandiwa, Walter Magaya of Prophetic Healing and Deliverance (PHD) Ministries and new kid on the block, Passion "Twabam" Java.
He is one of the several new-age Pentecostal church leaders to emerge in Zimbabwe in recent years. He is the founder of Passion Java Ministries and Kingdom Embassy Church.
While some of their faithful followers walk long distances from the poorer suburbs of Harare, the prophets who administer to their spiritual needs arrive for church service in the latest and most stylish offerings from Mercedes Benz, Range Rover, Cadillac, Lexus or even Lamborghini and Bugatti.
"If Jesus was alive today," Makandiwa tells his staunch adherents without batting an eyelid, "he would ride around in a Mercedes Benz."
While Zimbabwe is rated as one of the poorest countries in the world, the country is said to have perhaps the largest number of Mercedes Benz per capita.
Makandiwa's most favourite ride is the massive Mercedes-Benz S65 AMG with a 6-Litre V12 Bi-Turbo power plant.
Some car fanatics claim that it is the first car of its kind to arrive on the African continent.
Of late, however, Prophet Makandiwa is the talk of the capital city, not for his own collection of mouth-watering cars or for his charismatic sermons when he flies in from Johannesburg for Sunday service.
Rather, it is for the unbelievable opulence of his gleaming white hill-top mansion in the affluent suburb of Glen Lorne.
It is now Harare's biggest mansion and is said to have burnt a multi-million dollar hole in the pocket of his designer trousers.
Critics accuse prophets such as Makandiwa of enjoying heaven on earth through reaping off their poor devotees. His supporters argue that Makandiwa is a wealthy entrepreneur with interests allegedly in gold mining, transport, entertainment, construction and hospitality. His business empire allegedly has operations in South Africa, the UK, the United States, Australia and Dubai. They say  that, on the contrary, he allegedly diverts funds from his businesses to sponsor UFIC activities.
Notwithstanding all that, the man-of-God of the moment is, without doubt, the outrageously provocative Passion Java. Said to be one of the wealthiest prophets on the African continent, he recently returned from the United States.
Not only is he popular with the younger generation who apparently understand the strange tongue in which he delivers his sermons.
Video clips on YouTube and Facebook parade the $2,1 million Bugatti that he added to his collection this year. He also owns Rolls Royce, two Lamborghinis, an Aventador and a Urus SUV, Range Rovers and several other exotic cars.
Other clips showcase his latent talent as a purveyor of the word of God as well as an entrepreneur of note.
He recently invited the DRC Rhumba maestro, Kofi Olomide, to Harare where his newly-established Passion Java Records recorded a collaboration with local artist Roki (Rockford Josphat) and Tanzanian star, RayVanny.
Called Patati Patata, whatever that means, the catchy tune, which had many political opposition activists protesting in fits of anger for its fleeting reference to "ED Mnangagwa Number 1" notched a record-breaking total of more than three million YouTube hits in just six days.
While the wealth of the prophets can be easily rooted in the generosity, critics say the obvious foolishness, of their thousands of followers, the same cannot be said of the politicians.
Their own millions of supporters have been up in arms for a while now over what they perceive to be vast amounts of wealth created by the politicians through obvious acts of corruption, while the supporters languish in dismal poverty.
Otherwise, how can a government minister, chief executive officer of a parastatal, a commissioner of police or commander of the Zimbabwe National Army level the side of a hill in the northern peripheries of Harare in order to construct there a mansion of up to 30 bedrooms or more?
While the incomes of prophets are well concealed secrets, the remuneration of a Cabinet minister is a well-known figure which cannot in any way fund the construction of a mansion in any circumstances.
Surprisingly Harare's government ministers openly compete in terms of wealth with the captains of industry, commerce and the mining sector.
Former commissioner general of police, Augustine Chihuri, owned at least two mansions, one being built by himself in Shawasha Hills.
He now lives in exile in Malawi. Peter Kevin Allum, the last commissioner of Rhodesia continued as commissioner of the Zimbabwe Republic Police until February 1982. I believe he lived in Hatfield.
It is simply not conceivable that the late president Robert Mugabe's Blue Roof mansion could have been constructed on the proceeds from his legitimate earnings.
Neither could the mansions of fugitive former minister Saviour Kasukuwere or the vast properties of former mines minister Obert Mpofu, said to be one of Zimbabwe's wealthiest citizens.
This oft repeated statement has never been challenged.
It is mind-boggling that a man will take the immense risk of corruptly enriching himself in order to build a mansion of 50 bedrooms.
He will then lock the doors to 48, leaving only two bedrooms open for use, one by him and his spouse while the other is available for the odd visitor, especially after the children have left to establish their own homes.
Such sumptuous mansions don't normally attract parents or other relatives from the village or the poorer sections of Harare for the weekend.
While a fine house is normally a valuable asset, very few people hunting for a house to buy will give a 10-bedroomed house a second glance, let alone a splendid 30-bedroomed monstrosity.
Mansions are usually built to the specifications or idiosyncrasies of the owner, which are not likely to be matched by those of another individual, especially one with the kind of funds at their disposal to purchase them.
While a comfortable existence is normally desirable, it is both inconceivable and unforgiveable that one should steal from taxpayers in order to sustain a lifestyle of extravagant luxury while the majority of the taxpayers live in abject or belt-tightening poverty.
The Zimbabwe Anti-Corruption Commission has spoken about the prospects of a lifestyle audit being conducted in cases where conspicuous luxury appears to be inconsistent with the legitimate earnings of individuals, with assets acquired through corruption being repossessed by the state.
Geoffrey Nyarota is a multiple award-winning investigative journalist, who is the founding editor-in-chief of the original Daily News and editor of The Chronicle and The Financial Gazette. He can be contacted at [email protected]
Related Topics