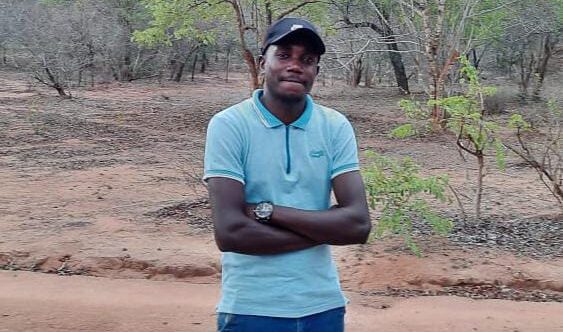 By Sukuoluhle Ndlovu
Due to the marginalisation of the girl child and the underprivileged, 24-year-old Theophilus Mahuni seeks to promote rural education through the protection of the girl child that guarantees sustainable development in rural communities.
A former student at Siyahokwe High School in Chirumanzu, Midlands province, Mahuni said he was determined to make change in society.
Single-handedly he has managed to donate sanitary wear to girls at his former school.
"So far I have only donated sanitary wear to Siyahokwe High School, but resources are a limiting factor," Mahuni said.
"My wish is to cover Chirumanzu and Masvingo districts and many other marginalized areas across the country."
"My vision is to cover the country and work in partnership with anyone willing to speed up the process."
Mahuni said the girl child needed to be provided with menstrual hygiene services and other health services.
"Firstly, I believe health is the fountain of everything," he said.
"Providing health services for the girl child will provide a conducive learning environment for that particular individual and those around her, thus learning to the best of her capabilities.
"Secondly, essential learning equipment for the vulnerable and disadvantaged will provide and contribute to the development of rural education.
"There is a gap, which always exists between the advantaged and the disadvantaged in the society, the gaps manifest themselves even in the education sector."
Mahuni said students who are from poor backgrounds end up having poor education because they do not have adequate material to guarantee the maximisation of academic output.
He said the girl child was more vulnerable than the boy child.
"The girl child is vulnerable to a lot of abuse and in most instances they end up considering being abused as an option especially if they fail to get adequate health services," Mahuni said.
"I believe the disadvantaged girl child needs our protection, vulnerable students are treated as second class citizens."
Mahuni was born in 1998 and holds a Degree in Politics and Public Management from the Midlands State University.
He worked for a number of non-governmental organisations including Catholic Commission for Justice and Peace, Masvingo Diocese in 2019 where he was a programing intern.
He has worked with Tree of Life under the Zambuko Livelihood Initiative in Masvingo district.
Mahuni is a strong believer of the universality of the universe, where God created each person with a different talent so that we use our different talents to make the world a better place for everyone.
Related Topics