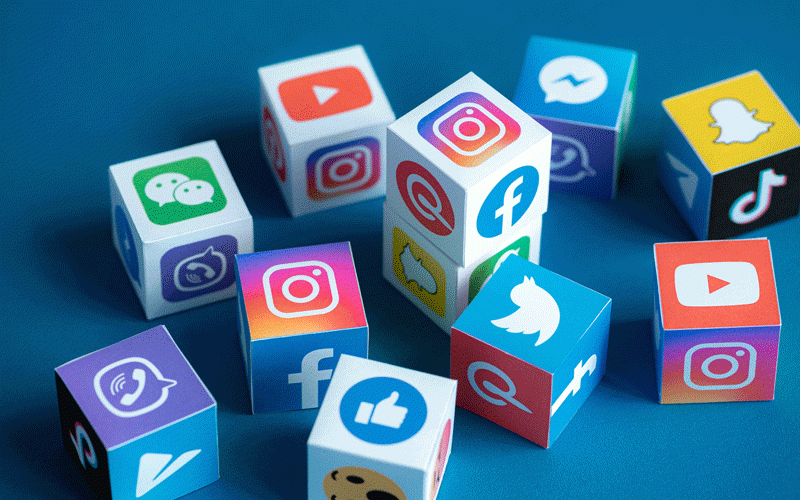 For many, the use of social media is driven by the zeal to keep up with the latest trending news.
This is, however, different for communities living in some of Zimbabwe's wildlife infested areas where human-wildlife conflict is rife.
In these communities, cases of people being injured or killed by wild animals are common.
Human-wildlife conflicts are becoming more frequent, serious and widespread because of human population growth, agricultural expansion, infrastructure development, climate change and other drivers of habitat loss.
Human-wildlife conflict is recognised as a global concern in the UN Convention on Biological Diversity's global biodiversity framework.
As such, many countries, including Zimbabwe, have embraced the management of human-wildlife conflict in national policies and strategies to ensure resources are made available to manage them.
In communities on the fringes of national parks and game reserves, villagers have often used indigenous knowledge systems to ward off the threat of wild animals but lately, social media has become an effective tool to save lives.
Social media, particularly WhatsApp are among several approaches that are being used by communities to reduce the damage, impact or tension as well as address risks caused by human-wildlife conflict.
In Kariba town, Mashonaland West province, residents have formed WhatsApp groups to share information on wildlife movements in the area.
The movement of wild animals, especially during the night, is common in the resort town, posing a danger to locals and visitors.
The director of Kariba Urban Residents' Association, Samson Coffee, said social media has become an important tool for exchanging information on wildlife movements.
"In Kariba we have developed social media groups where we interact with officials from the Zimbabwe Parks and Wildlife Management Authority (ZimParks) and when they see notices of wildlife movement in the residential areas, they then respond," Coffee said.
"WhatsApp is now the main source for information exchange.
"Even those that are not on social media groups get to receive the information as communities usually share information on wildlife movements in the area."
A community radio station, Kasambezi FM, which recently got registered, is set to complement information flow on human- wildlife issues in Kariba.
The community radio station covers Kariba and surrounding areas that include Hurungwe, Gokwe, Binga and Siavonga.
Kasambezi FM station manager, John Chirinda, expressed hope that the radio station would complement efforts to address human- wildlife conflict through creating platforms for interaction between ZimParks and different communities.
"To complement this, Kasambezi FM has programmes dedicated to informing the community about the movement of animals," Chirinda said.
Chirinda said they will have tailor-made programmes on wildlife in the area.
"So radio in essence will be used to alert people in terms of what would be happening in various areas," he said.
"At any given point, when people see animals like elephants or lions they can notify the radio station and this message will be communicated to the public.
"People may even text and the station also communicates with authorities like Zimparks, council and others who work on wildlife to act."
In Chipinge, Manicaland, the Platform for Youth and Community Development (PYCD) and Vemuganga Community Radio have also capitalised on social media to alert the public about stray wild animals such as elephants, buffaloes and lions.
"The platforms have also been used to harness the indigenous knowledge systems on how best communities can handle the human and wildlife conflicts," said PYCD programmes manager Artwell Sithole.
He said the most affected areas are Chibuwe, Masimbe, Mutema and Gumira villages.
In light of connectivity issues and the high cost of data in Zimbabwe, the Chipinge community has also resorted to bulk short message services (SMS).
Communities in Hwange, Matabeleland North province where human-wildlife conflicts are common, have also embraced social media.
"The use of social media, especially WhatsApp groups, is assisting the community of Hwange to quickly disseminate information on wild animals that pose a threat to human lives, livestock and crops," said Fidelis Chima, the director of Greater Hwange Residents Trust.
"Even those who are not on WhatsApp groups are informed by those with access to the information.
"It is also refreshing that critical local stakeholders are in these WhatsApp chat groups and this makes it easy for these institutions to respond quickly in dealing with problem animals in the community."
However, some of the most marginalized areas in Hwange still rely on indigenous knowledge systems given network connectivity challenges as well as high poverty levels.
This is also true for some areas such as Kanyemba in Mashonaland Central province and Siakobvu in Kariba rural.
The director of Tujataane Trustin Siakobvu, Kariba Rural, Stephen Murota said social media groups were a necessary intervention to save lives and property from marauding wildlife.
He however said: "There is a challenge to secure data bundles and connectivity to ensure wider participation".
Gonarezhou National Park poses a threat to communities under Chief Sengwe's area as stray wild animals pounce on their crops and livestock.
"We face a lot of challenges by staying close to the game park," said Tafadzwa Sithole from Gwaivhi Village in Ward 14.
"We have, however, formed committees in our respective villages to address issues to do with human-wild life conflict.
"The coming in of technology has also seen villagers forming social media groups where issues around community development, including human-wildlife conflict are discussed."
Munyaradzi Tengwa said it was time service providers improved connectivity in communities around Gonarezhou National Park.
"You will find that most communities lack mobile phone connectivity and some people are so poor that they can't afford data," Tengwa said.
"Some of us we are privileged because we are close to the booster here at Malipati and we are part of the community of WhatsApp groups.
"These groups have been pivotal in sharing issues such as stray wild animals, crocodiles in Mwenezi River and critical information on addressing human-wildlife conflict."
Marumbini village head, David Simbi last year pointed out that a number of villagers were attacked by crocodiles while fetching water in rivers.
"We have had cases whereby people have been attacked by wild animals or crocodiles while fetching water from Mwenezi River," Simbi said.
"Lack of clean water sources like boreholes is exposing villagers to wild animals as they walk through the bush to fetch water from the river.
"In most cases, they clash with animals at the source of water."
Official statistics from ZimParks show that a total of 66 people from across Zimbabwe died as a result of human-wildlife conflict in 2022.
The most affected areas by human-wildlife conflict in the country are Mashonaland Central, Mashonaland West, Matabeleland North, Matabeleland South and Masvingo.
ZimParks spokesperson, Tinashe Farawo, said social media had proved to be an effective tool in spreading information and alerting communities on stray wild animals.
"We have WhatsApp groups in every district and province in the country and these groups consist of various duty bearers," Farawo said.
"The groups have proved to be effective especially on issues of distress calls from affected communities."
The Zimbabwe Constitutional Movement has also held a series of meetings in Siakobvu, Kanyemba and Hwange during which communities called for a multi stakeholder approach towards addressing human-wildlife conflict.
Related Topics