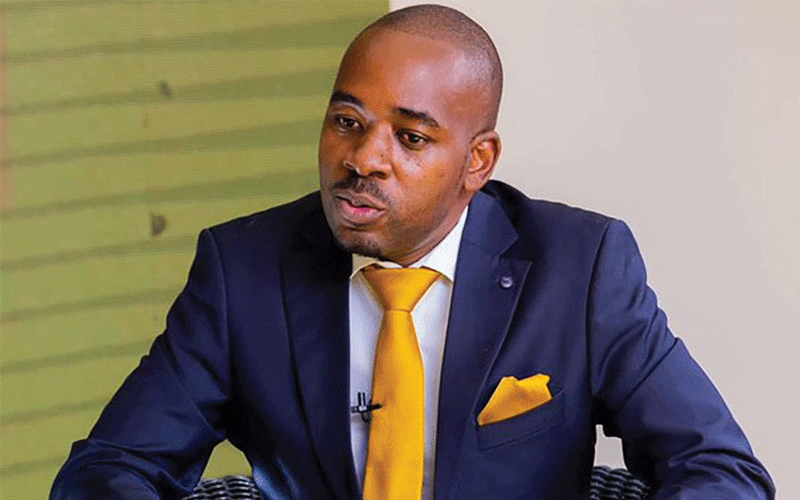 Citizens Coalition for Change (CCC) leader Nelson Chamisa has vowed to stop President Emmerson Mnangagwa from manipulating the forthcoming elections through unorthodox means as the two prepare for another poll showdown.
Mnangagwa (80) will seek re-election later this year for what must be his final term in office and is likely to face Chamisa (45) in a repeat of the 2018 contest where the Zanu PF leader narrowly escaped defeat.
Chamisa said Mnangagwa was frustrating all efforts to have free and fair elections and compared him to Rhodesian leader Ian Smith.
Chamisa recently met the Southern African Development Community (Sadc) electoral advisor Likhwa Dlamini and the two discussed a number of electoral issues.
On Friday, the CCC leader met British ambassador to Zimbabwe, Melanie Robinson and also discussed various issues to promote the holding of credible actions.
CCC has raised complaints against various electoral malpractices including failure by the Zimbabwe Electoral Commission (Zec) to avail the voters' roll to opposition parties.
"The Smith spirit has possessed Mr Mnangagwa," Chamisa said in an interview with The Standard.
"I do not know why the demon of Rhodesia has to come back unto our fellow African brothers and sisters.
"The one man one vote is the reason we attained liberation, so if you are now taking away with the left hand what you got with the right hand it is unacceptable, we will not allow it.
"Let the people vote freely. Let there be no coercion."
Zec has been refusing to release the voters' roll claiming that it is trying to protect voters' personal details.
However, Mangagwa has been sending potential voters campaign messages via WhatsApp in what observers say is an indication that Zanu PF has been secretly given the voters' roll.
Data analysts have exposed a number of discrepancies in the voters' roll.
"Let the voters' roll be availed and let it be audited," Chamisa said.
"Let the ballot paper be printed by an acceptable and agreed institution. We do not want double voting.
"We saw in the recent Zanu PF primary election where even our people voted — they were forced to go and vote — they did not get over 1.2 million people."
Last week, Mnangagwa said he would proclaim this years' election date at the end of next month.
Chamisa said the call for a free and fair election in Zimbabwe was synonymous with all states across the globe.
"The story and clamour for free, fair and credible elections is global and universal," Chamisa said.
"The call for legislative reforms that will promote an uncontested, uncontaminated, undisputed election is a general expectation by citizens in the world and citizens in the country.
"It is our hope that certain issues that we raised will be addressed to stop the abuse of key institutions and also the traditional leaders, who are being abused and forced to participate in elections."
A European Union (EU) observer mission last year noted that Zimbabwe had failed to take steps to implement electoral reforms that would guarantee free and fair elections next year.
The EU mission made 23 recommendations after the hotly contested 2018 elections, including the alignment of the Electoral Act to the constitution and ensuring the independence of the Zec.
Related Topics