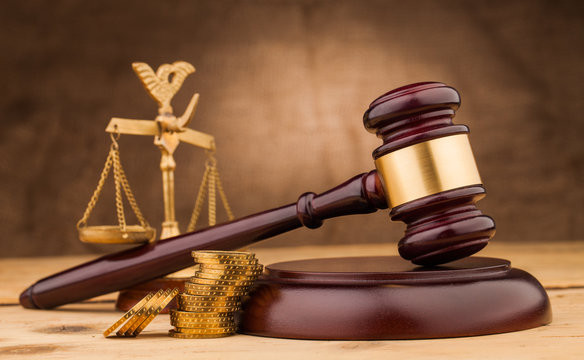 TWO Zimbabwean men who sneaked into Botswana to pan for gold have been fined 1 000 pula each for illegal mining.
They were also further sentenced to eight months in prison for illegally entering the neighbouring country.
Bhekimpilo Dawu (36) and Thembani Nkomo (23) pleaded guilty to illegal mining and entry into Botswana when they appeared before Francistown magistrate Thapelo Buang last week.
It was the State's case that the duo was arrested around midnight on May 4 this year while digging for gold at the abandoned Old Rainbow Mine on the outskirts of Matsiloje.
In mitigation, Dawu and Nkomo told the court that desperate circumstance had forced them to enter Botswana and pan for the precious mineral to fend for their families.
The magistrate, however, dismissed their excuse, warning that if they fail to pay the fine they will spend an extra three months in jail.
Buang back dated the sentence to May this year to include the time they spent in remand prison before the case was finalised.
The duo will serve four months and are due for release in December this year.
According to reports from Botswana, Dawu, however, told the magistrate that he had hoped for a suspended sentence since he was assaulted during arrest.
"My worship, I thought today I will be set free because I am in pain or I should take my matter to the High Court," he said.
The magistrate advised Dawu to liaise with prison officials.
In a related matter, Matsiloje Station commander, Charles Mbengwa told the media that gold panners were becoming a big problem in the area.
"Since the beginning of the year, we have arrested 16 illegal miners in Matsiloje jurisdiction only. They get in the country in large numbers through different entries. Batswana are working with them as they offer them accommodation and transport them with their gold when they go back to their country," Mbengwa told the media.
Zimbabwean gold panners are now sneaking into neighbouring Botswana and South Africa where they have earned the moniker zamazamas.
Related Topics